Sponsored by Lanternfish Press.
In a neighborhood known as the Bramble Patch, the Lyons family endures despite poverty, racism, and the ghoulish appetites of an underworld kingpin called the Barghest. As the years pass and the neighborhood falls into decay, along with the town that surrounds it, what's left of the Bramble Patch will learn the saying is true: These bones are gonna rise again.
Hey‌ ‌there‌ horror fans, ‌I'm‌ ‌Jessica‌ ‌Avery‌ ‌and‌ ‌I'll‌ ‌be‌ ‌delivering‌ ‌your‌ ‌weekly‌ ‌brief‌ ‌of‌ ‌all‌ ‌that's‌ ‌ghastly‌ ‌and‌ ‌grim‌ ‌in‌ ‌the‌ ‌world‌ ‌of‌ ‌Horror.‌ ‌Whether‌ ‌you're‌ ‌looking‌ ‌for‌ ‌a‌ ‌backlist‌ ‌book‌ ‌that‌ ‌will‌ ‌give‌‌ you‌ ‌the‌ ‌willies,‌ ‌a‌ ‌terrifying‌ ‌new‌ ‌release,‌ ‌or‌ ‌the‌ ‌latest‌ ‌in‌ ‌horror‌ ‌community‌ ‌news,‌ ‌you'll‌ ‌find‌ ‌it‌ ‌here‌ in‌ ‌The‌ ‌Fright‌ ‌Stuff.
If you've been reading The Fright Stuff for a while, you might have noticed a somewhat conspicuous lack of Stephen King. It's not that I'm not a fan! I am, and what's more, I'm pretty sure that being both a Mainer and a horror fan compels me to bow to one of the unquestioned kings of the genre. But, everyone knows who Stephen King is. His books are bestsellers before they even leave the shelves. At the end of the day, Stephen King doesn't need any additional accolades, he's doing just fine. So I prefer to spend my limited word count here shining a light on all the other amazing authors and book in the horror genre. People without the advertising budget of King's publisher, but who still have incredible stories to tell.
However, one day a year I have to make an exception and take a Monday to say: Happy Birthday, Stephen King! Thank you for all the joy and twice as much for the terror.
Since you hardly need me to extoll for you the virtues of King's many novels and short stories, I thought we'd indulge in a little fun retail therapy instead. You can't buy Stephen King a birthday gift, but you CAN buy yourself or someone in your life a gift to celebrate the unofficial holiday that is the birthday of the King of Horror!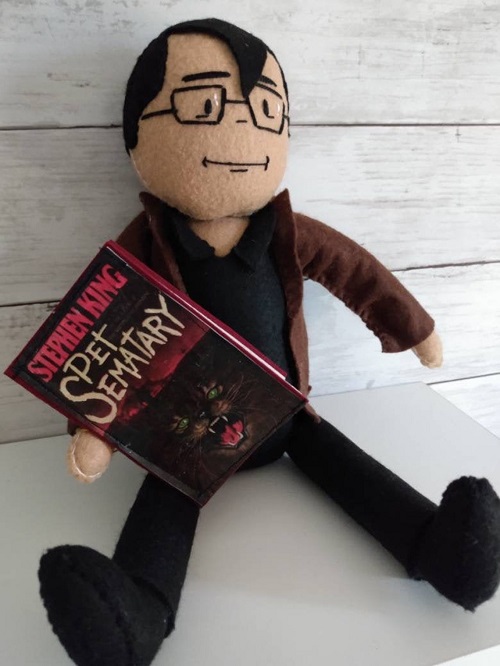 Stephen King Doll with Customizable Book
I'm sorry, I just can't with how adorable this little felt Stephen King doll is. Whether you're buying it for you, or for another Stephen King fan in your life, it will definitely make a memorable gift. It's 12.5", handmade in Vermont, and it's customizable! Per the creator's description, the book that Tiny Steve is holding can be swapped out for your favorite King title. He's the cutest thing, and he'd look perfect standing (or sitting) guard over your personal Stephen King collection.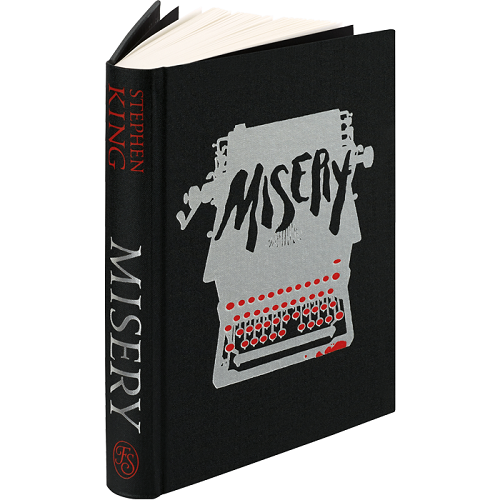 The Folio Society Edition of Misery
So I was going to do an entire section of Stephen King special editions for those of you who desperately crave fancy hardcover, but funny story: they vanish faster than a clown down a drainpipe. There have been many gorgeous special editions in recent years from publishers like Subterranean Press, or Cemetery Press, but they tend to be limited editions and from the minute they're announced they're going, going, gone. Which kind of put a damper on my plans. BUT! I did manage to find one, oh so beautiful special edition available for sale: The Folio Society's edition of Misery, illustrated by Edward Kinsella.
Stephen King Still Gives Me Nightmares Mug
Up all night remembering why your favorite Stephen King novel used to be kept in the freezer behind a bag of peas? Don't worry! This 15oz ceramic bad boy can fit SO much life restoring caffeine in it, drink up and get ready to face the day nightmare free. The bright red lettering will let everyone know why you have eye bags darker than your coffee. The designer of this mug also has several variations of this theme, as well as a bunch of other mugs that feature different horror books and films, so be sure to check out the whole collection!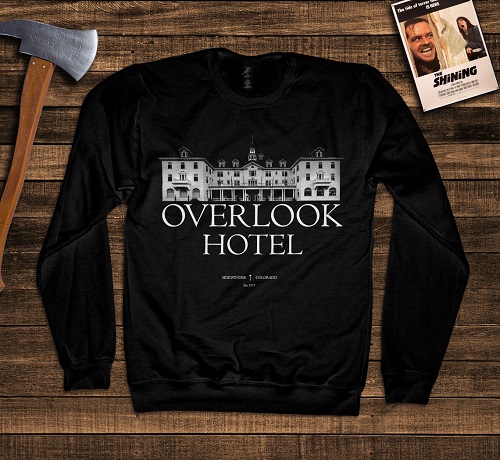 I'm sorry, did you think we'd get through this whole list without a sweater? People! The time of sweaters and cool, cozy scary movie nights is nearly upon us! The hard part was just picking one. I finally settled on this gorgeous Overlook Hotel (The Shining) sweater. I love the print. I love the graphic of the hotel. I love that it looks like the kind of sweater you'd pick up on the hotel gift shop on like your second day there when it's hideous outside and you're getting ready to hole up with some room service and some scary movies. You know, in an alternate universe where maybe the Outlook is haunted but not like "gonna kill you now" haunted. Maybe "share your damn french fries" haunted.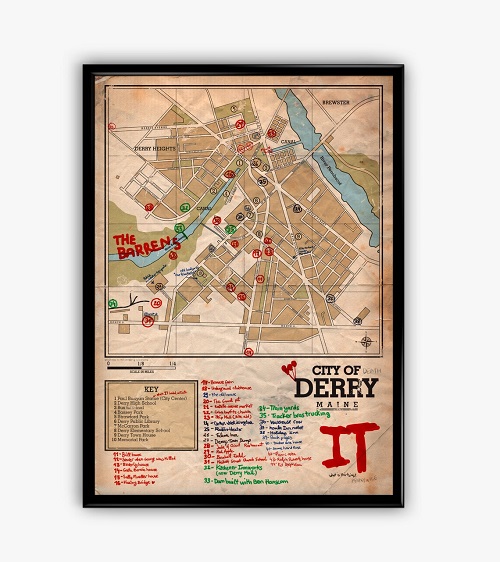 I love maps. I just like the way they look. I like imagining where I'd go, and what I'd do. Maps are full of unlimited potential! And, sometimes, killer clowns. Yikes. Seriously though, how gorgeous is this city map of Derry, complete with annotations by our favorite scrappy band of Losers. If IT has a special place in your heart, this print would make a wonderful addition to your wall. If you were looking for more IT swag, check out this list by Courtney Rodgers over at Book Riot.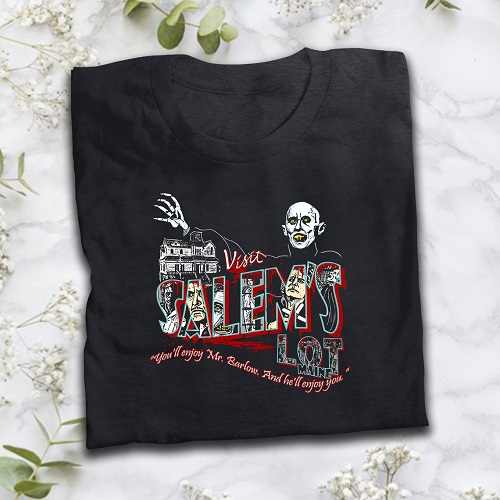 This t-shirt makes me laugh every time I look at it. I don't know if it's Barlow standing in the background looking like he's waving at you? Or the quote underneath. Or the fact that every small town general store I've been to in this state has "visit" t-shirts with that exact same font and it's just so perfect while also feeling delightfully gift shop tacky. I love it. Visit Salem's Lot Blood drives year round. All our windows are vampiric child-proof.
Fresh From the Skelton's Mouth
Emily Martin over at Book Riot has a list of 2021 horror novels to keep you well stocked with scares!
Janelle Janson interviewed Stephen Graham Jones about his most recent book and slasher tribute novel, My Heart is a Chainsaw, for Nightfire.
As always, you can catch me on twitter at @JtheBookworm, where I try to keep up on all that's new and frightening.