Sponsored by Battle of the Bands edited by Lauren Gibaldi and Eric Smith.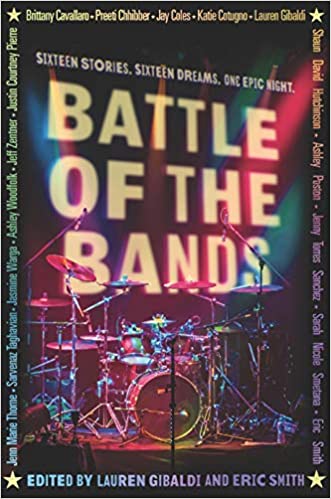 A daughter of music royalty has a secret crush. A lonely ticket taker worries about his sister. An almost-famous songwriter nurses old wounds. A stage manager tires of being behind the scenes. A singer-songwriter struggles to untangle her feelings for her best friend and his girlfriend. The disparate protagonists of sixteen stories are thrown together for one unforgettable event: their high school's battle of the bands. Told in a harmonic blend of voices, short stories offer a kaleidoscopic view of the same transformative night. Battle of the Bands is a celebration of youth, music, and meeting the challenges of life head-on.
Welcome to Read This Book, a newsletter where I recommend one book that you should add to your TBR pile or nightstand or hidden stack under the bed, right away!
"Have you read it yet?" My colleague and I would ask each other every Monday after vowing to read my next pick. But somehow neither of us had gotten to it. "Next weekend, for sure," we'd say and move on. There was just something that stopped me. I would look at the gorgeous cover, hear its accolades, and walk away for the fear of disappointment.
It wasn't until my two months of being unable to finish anything in its entirety that I picked my next pick off the shelf, with its small number of pages and a world of promise. And sure enough, I was hooked. I switched to the audio version narrated by Frankie Corzo immediately so I could listen to it while I went about life.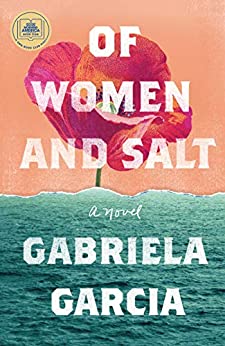 Our story begins in a 19th-century cigar factory amidst a group of resilient cigar rollers who above all believe in the power of literature to keep them going. From the 19th century, we shift to the present day to the story of Jeanette, who is battling addiction but finds herself finding redemption in the unlikeliest of people and places. Determined to find answers to where she comes from, Jeanette decides to travel back to her homeland of Cuba, to find her history waiting to reclaim her.
What is it that makes it so captivating? It's hard to say. The writing is impeccable, a combination of intricate yet simple. The feelings it evokes are tender and heartbreaking in equal measure. But ultimately, it's the characters, their ferocity in the face of what seems like immeasurable misfortune. When there is as much sorrow as the characters in this story carry, it's hard to immerse yourself beyond the sorrow. But with these, you are never quite sure of where their story ends and yours begins.
This is a multi-generational story from an author who knows how to capture the threads that forms a family, a lineage. It is a meditation on choices that mothers make, and how these choices have the power to shape generations.
If you have ever read works by Isabelle Allende like The House of Spirits or Like Water for Chocolate, you will find yourself pulled in almost immediately.
---
Come tell me your thoughts on this one on Twitter, @JavedNusrah.
Happy Reading!
Nusrah