We're giving away five copies of The Dreamweavers by G. Z. Schmidt to five lucky Riot readers!
Enter here for a chance, or click the image below!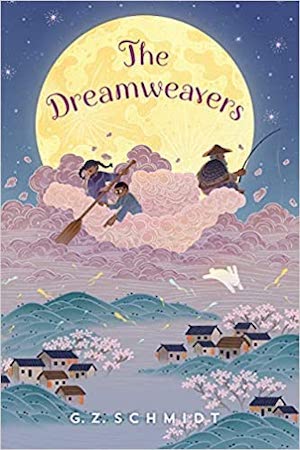 Since their parents' strange disappearance years ago, twins Mei and Yun have been raised by their grandfather, who makes the best mooncakes around using a secret ingredient.
On the day of the Harvest Festival, the emperor sends his son to sample Grandpa's renowned mooncakes—but instead of tasting wonderful, they are horrible and bitter. Grandpa is arrested for insulting the prince, and the twins realize they are the only people who will come to Grandpa's aid.
They set out on foot for the long journey to the emperor's palace where Grandpa's being taken. But will they be able to free him and manage to clear his name?