Sponsored by Amazon Publishing.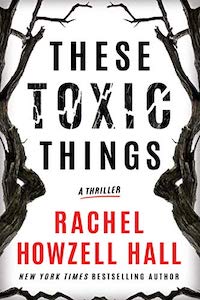 Mickie Lambert creates "digital scrapbooks" for clients inspired by their mementos. When her latest client, Nadia Denham, a curio shop owner, dies from an apparent suicide, Mickie honors the old woman's last wish and begins curating her peculiar objets d'art—twelve in all. But when Mickie begins receiving threatening messages to leave Nadia's past alone, a mystery unfolds that Mickie is driven to solve. But discovering the truth means crossing paths with a serial killer and navigating sinister secrets of the past. One that might, Mickie fears, be inescapably entwined with her own. Read These Toxic Things by Rachel Howzell Hall.
Happy Tuesday, star bits! Thank you to all you nice people who have reached out about the updates and changes to New Books. I am very excited about them, too! And speaking of exciting, today's new releases include the new Colson Whitehead novel Harlem Shuffle (mentioned on the podcast), a new book from Mary Roach (see below), and Gabrielle Union's new memoir-in-stories You Got Anything Stronger?
And speaking of today's great books, for this week's episode of All the Books! Vanessa and I discussed some of the wonderful books that we've read, such as Harlem Shuffle, The Corpse Queen, White Smoke, and more.
And now, it's time for everyone's favorite gameshow: AHHHHHH MY TBR! Here are today's contestants: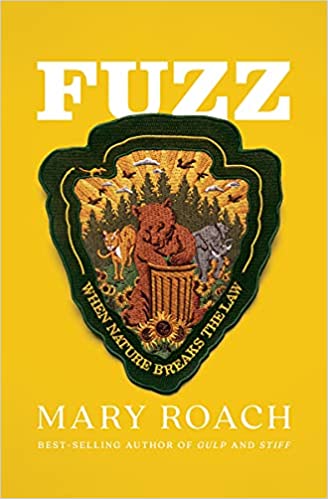 It has been a while since we've heard from Mary Roach, but she is back with her wry writing and humorous observations. This time, she investigates the consequences that befall animals and nature that behaves badly. She travels around the world and interviews several experts in human-animal conflict. What happens to the animals who attack? Who polices them? And are animals really the problem, or are humans at fault most of the time? (Spoiler: It's the humans.) This book is fascinating and I enjoyed reading Roach's writing as always, but there are two things I do want to mention. 1) The UK title of this book is Animal, Vegetable, Criminal, which is a much more awesome title and 2) a heads-up that although some of the nature mishaps are humorous, there are serious and sometimes fatal consequences for a lot of the creatures in this book, and as someone who is sensitive to animal death, it was hard to read about.
Backlist bump: Stiff: The Curious Lives of Human Cadavers by Mary Roach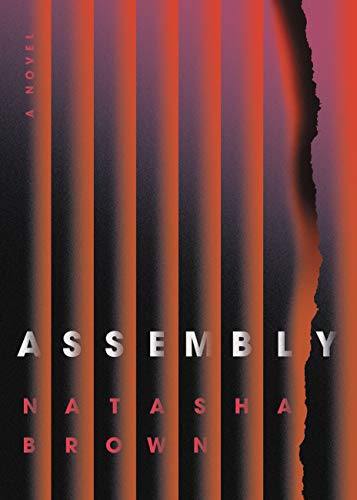 Assembly by Natasha Brown
This slim, powerful debut is narrated by an unnamed Black woman, facing a health crisis, who is getting ready to attend a lavish garden party at her white boyfriend's family estate in the English countryside. But this might just be the day she takes a stand against the barrage of tokenism, misogyny, micro-aggressions, sexism, and racism she has had to deal with on a daily basis, in her work at an investment firm, out in public, and in her personal life. She will decide what is worth keeping and how to put her own needs first in this sharp, explosive punch of a novella.
Backlist bump: Luster by Raven Leilani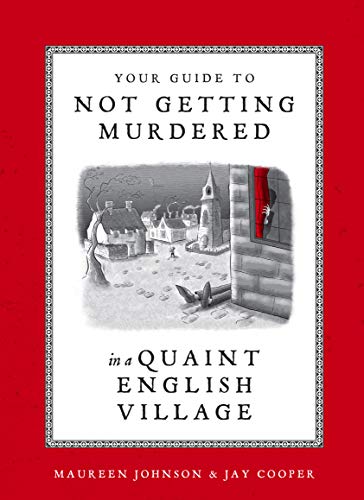 So yes, Vanessa talked about this one on the podcast, but I wanted to also mention it here. Because I cannot stress enough how you should get this now if you want it for yourself or to give as a gift, because it's going to be impossible to find around the holidays. It's a delightfully macabre little book, taking all the tropes of quaint English villages in cozy murder mysteries, and explaining them like a guide book. You'll learn all the places, people, and objects to avoid if you want to keep from getting murdered. (Spoiler: it's all of them.) And Cooper deftly illustrates NYT bestselling author Johnson's hilarious text.
Backlist bump: The Gashlycrumb Tinies by Edward Gorey
On your mark…get set…add to your TBR!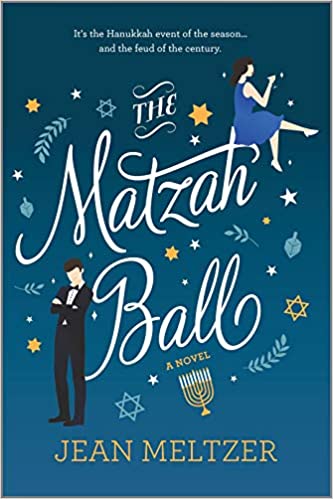 The Matzah Ball by Jean Meltzer (MIRA, September 28)
I talked about this one several months ago in the Book Radar, but I thought it was worth revisiting since we're only two weeks away from the pub date and I just heart it so freaking hard.
This delightful romantic comedy of errors is about a Jewish woman who is a successful author—not that anyone else knows that besides her agent and her publisher. See, Rachel Rubenstein-Goldblatt really, really loves Christmas. Like, has a whole room in her house dedicated to Christmas decorations year-round. But she's also the daughter of one of New York's most respected rabbis, and she doesn't think her parents would be happy to know their daughter writes bestselling Christmas romance novels, so they are published under a pseudonym.
Rachel's secret life as an author has been treating her really well for years now. She makes enough money to have a fabulous Manhattan apartment, and she is able to work from home, which is helpful, because Rachel has a chronic illness that often makes it hard for her to go out. (She has myalgic encephalomyelitis, or chronic fatigue syndrome as it is commonly known, as does the author Meltzer, who offers more information about it in the afterword.) But then Rachel's publisher blindsides her: they don't want anymore Christmas romances—they want her to write a Hanukkah romance novel instead.
Rachel is distressed—what is romantic and magical about Hanukkah, she cries? But then she learns about The Matzah Ball, a swanky charity event held on the last night of Hanukkah. Maybe that's where she'll get her inspiration! But there's a catch (there's always a catch). Jacob Greenberg, who broke Rachel's heart at summer camp many years ago, is the brains behind The Matzah Ball.
But Rachel really needs inspiration if she's going to continue writing books for her publisher, so she swallows her pride and asks Jacob for a ticket. Unfortunately, there's a problem: the event is sold out. But he tells her she can attend if she first agrees to volunteer to help set up the event. So she does, and as she spends more time with Jacob, old feelings return. But so do misunderstandings and hijinks (that will make you actually LOL.) Is Rachel's humiliation and heartbreak worth the material for a book? Or will Rachel end up with a real-life holiday romance?
As I said, this book is so delightful! Rachel is awesome. She's smart, funny, and takes no guff. I liked that the conflict between Rachel and Jacob when they were young felt real, not just an excuse to break them apart. I think it's hard sometimes with HEAs to come up with a good reason to split characters up. It's also a really, really funny book! If you love charming romance novels, or just like fun, this is a wonderful book for readers year-round.
(CW for mentions of chronic illness, cancer, and loss of a parent.)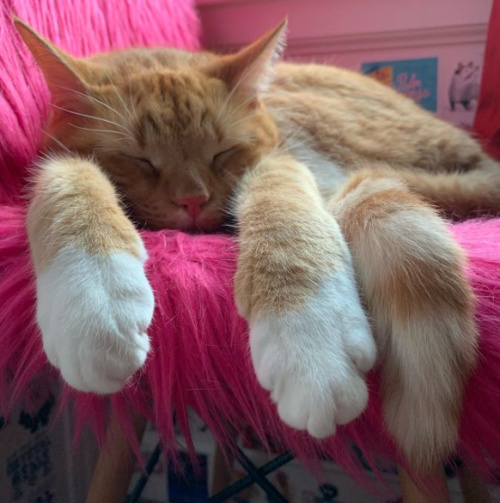 This week: I'm currently reading The League of Gentlewomen Witches by India Holton and All My Rage by Sabaa Tahir, and I've moved on to Reliquary in the Agent Pendergrast series from Preston and Child. Outside of books, I have been giving my brain a break from television, and the song stuck in my head is American Music by Violent Femmes. And as promised, here is a cat picture! Zevon is 30% feet, at least.
---
Thank you, as always, for joining me each week as I rave about books! I am wishing the best for all of you in whatever situation you find yourself in now. And yay, books! – XO, Liberty ❤️