Sponsored by Peachtree Publishing.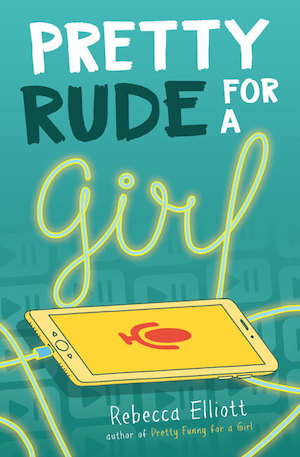 Haylah Swinton's been busy proving she's an all-star comedian through her new YouTube channel. Yet life online is its own can of trolls and proving she's funny is tougher than she thought it'd be! What better way to vent, than to spill the tea to her newly found audience online? But when friends and family discover her ranting videos, she's got a lot of explaining to do. Rebecca Elliott's follow up to the hilarious Pretty Funny for a Girl fires on all cylinders. Family and boy drama, and a budding comedian at the center of it all makes for a laugh-out-loud, binge-worthy read.
Hey YA Readers!
I am a huge fan of live music, and of the "smaller" things I miss from before the pandemic, it's certainly that. I've sold off tickets to a couple of shows this year that were rescheduled from last, since I'm still not comfortable going with a baby at home.
I've found some solace in Instagram Lives and Zoom performances from favorites, as well as visiting YouTube performances of older shows. I've also enjoyed reading my way into the sights, sounds, and smells of music festivals with YA books.
If you love music and love YA, it's a perfect marriage. Bonus: much as I love live music, these books are especially great because they eliminate the aspects of festivals that I don't like, including bugs, heat, all of the standing, overprice food and beverages, and crowds.
I, however, never quite found myself in the romantic situations so many of these stories include. Maybe that would make the dust storms and mud puddles more ambiance than annoyance.
Dig into some great YA music festival books and pop on your favorite live albums while you read.
Mari calls for a ride-share to get to a music festival and during that ride, she meets TJ. She knows that, despite her immediate interest in him, they can't ever be a "thing" — she's only in town for the show.
TJ wants to get to know Mari, as spending time with her on the ride has helped him feel something for the first time in a long time.
But when they get separated at the festival, then find one another again via a hashtag, will it be love at second sight? Or will they have to face the reality of their short-lived fling?
This book *just* hit shelves and looks like a fun, musical love story.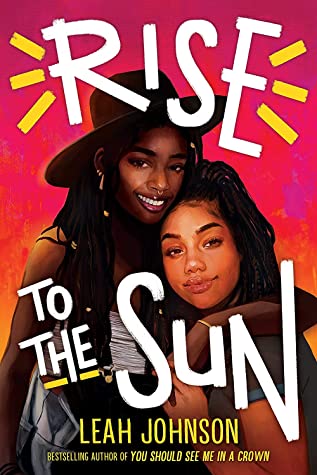 For readers looking for some queer love at a music festival, look no further! Johnson's sophomore novel follows Olivia and Imani as they head to Georgia for a three day Farmland music festival. It's an opportunity for Olivia to escape a situation back home in Indiana — something that caused her deep pain — but she lies to her mother to make it happen. Imani is looking forward to a solid three days of friends-only time and Liv makes the promise this is what they'll be doing.
Enter Toni and Peter. They're also at the festival and they're long-time attendees. Toni's father was a musician and despite how much he was absent in her life (and the pain of unexpectedly losing him in a way that was traumatic), she's drawn to performance. But she's torn between taking a safe choice going to college or taking a chance at making a crack at music. She sees things in black and white.
When Toni and Olivia crash into one another, it's a quick crush. But over the course of three days, the two girls have their ups and downs, challenge themselves to work through their pasts, and rectify the relationships in their lives that matter to them most.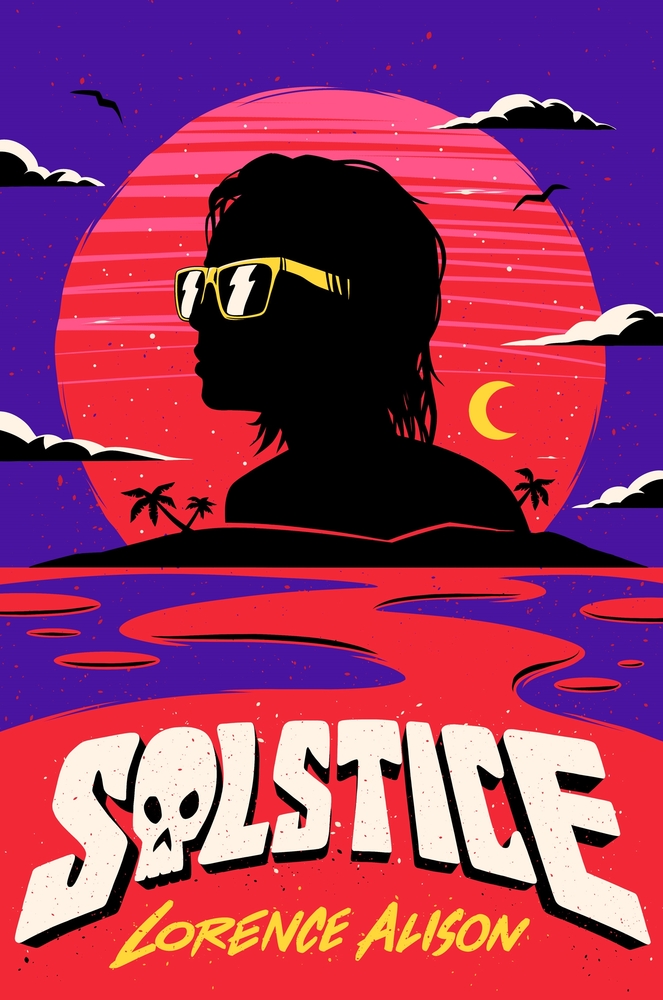 Solstice by Lorence Alison
I'm not going to say a whole lot about this dark comedy other than think Fyre Fest with a dead body.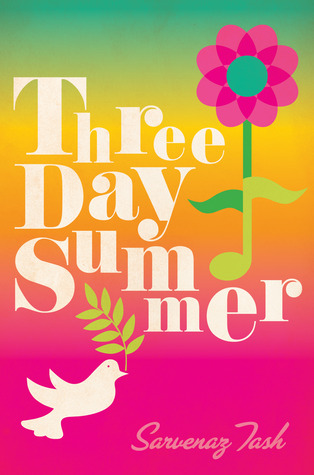 Head back to Woodstock '69 with this fun love story following good-girl Cora and unsure-of-his-future Michael. Cora's volunteering at her local music festival's medical tent but is wrestling with the need to shed her "always good" image by pushing her boundaries, while Michael can't figure out what he wants for his future — or his future with current girlfriend.
When Michael and Cora meet, they'll find some of the answers they're looking for in one another while enjoying three days of sun, summer, and music.
---
Thanks, as always, for hanging out. We'll see you again on Thursday for your new books and YA book news.
Until then, happy reading!
— Kelly Jensen, @heykellyjensen on Instagram