Sponsored by Penguin Teen.
A witty and warm-hearted novel about a trans teen finding his place in the world. Perfect for fans of Red, White and Royal Blue. There's only one thing standing between Finch Kelly and a full-blown case of senioritis: the National Speech & Debate Tournament. Taking home the gold would be the perfect way to launch himself into his next chapter: college in Washington, DC, and a career as the first trans congressman. People say there are two sides to every argument. But, as Finch is about to discover, some things—like who you are and who you love—are not up for debate.
Welcome to the Kissing Books newsletter y'all. I'm P.N. Hinton, your guide to the world of romance novels. I hope your spirit is doing well today. Whether it's a backlist, new release, or an under the radar delight, I aim to help you find a book or two that you can get lost in. If you're new to the Kissing Books newsletter, welcome and enjoy your stay. If you're a long-time reader, welcome back; it's good to see you again. 
Before we get started, Book Riot is looking for an Ad Operations Associate! This role will execute a variety of daily tasks that support the sales and ad operations teams. If you or someone you know would be a good fit, applications are open until September 30th! 
Romance News
I know it has been over a full week since it happened, but I feel I need to comment on the situation with R.M. Virtues and Violet Gaze Press. Virtues tweeted this out with regards to VGP's then upcoming monster love anthology. I normally don't push so hard for reading threads, but here I will because it is essentially a full blow-by-blow. Essentially, VGP had been working on the Monster Love Anthology with Virtues but, in the final hour, they tried to push Virtues out. When Virtues called them out on this behavior, everything exploded. After a lot of truly unnecessary back and forth, VPG did apologize and announce they were canceling the Monster Love anthology series entirely. Bluntly put though, this was handled poorly. And there may be no coming back from this for them.
The way this went down was heartbreaking to see, especially in light of how Romance Twitter, myself included, rallied around the publishing house when they went through their issues with Amazon. After seeing how VGP handled this, a number of established and emerging authors left the publishing company. Many romance authors rallied around Virtues for his bravery in calling out this behavior. But some who were upset about the anthology's cancellation attacked him.
And I say shame on those authors. It was VGP's choice to stop the anthology. I understand that a lot of authors were affected by this decision and am not unsympathetic to them. But it was the right call. And as adults, we know that the right call isn't always the easiest one. Don't let your reaction to this situation, which is really just a bump in the road, be the reason you can't find another agent or publishing house. Because if you don't think that throwing a tantrum in a public space like Twitter can come back to haunt you, then you haven't been paying attention to the double-edged sword of social media.
Around the Web in Romance
Do romance novels really ruin relationships? The answer is no. But if you want a more in-depth and succinct reply to that question, check out Nikki's take on the matter
I am all for young love because there is something inherently sweet about it. That said, if you're looking for more mature love, then this list has got a few good books for you.
Here are some anticipated upcoming M/M romances for September.
If you're like me and you book on a budget (or at least try to), exciting news: a good number of Katrina Jackson novels are now available on Hoopla!
Recommendations
As much as it may pain me to say, especially after rallying around them earlier this year, I believe that one of the contributing factors to the shadiness behind the scenes with VGP is the sense of false security in not thinking a Black indie author would clap back this hard. Since some indie authors don't have the spoons or the support to make that type of call out, others may have disappeared into the woodwork. And that is wrong because it is a form of bullying and manipulation.
That leads me to the theme of my recommendations for today: books that appear to be either published by the author themselves or from a smaller publishing company. And I say "appear" because I am adding it if I looked it up on Goodreads and didn't see a publishing house assigned to it.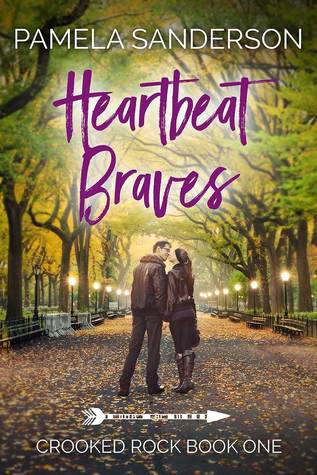 Rayanne has big plans to revive the Crooked Rock Urban Indian Center. These plans are shaken though when her boss's nephew, Henry, arrives and in a not-so-subtle act of nepotism is given the reins to the project she has been working on. Despite this rocky beginning, the two decide to work together when a crisis threatens the future of the Center and when they do, they find they can no longer ignore the sparks flying between them. I read this book last year as part of the Indigathron 2020 challenge and found it very satisfying. I will give a heads up that, while this doesn't have a cliffhanger itself, the strings for the other books in the series are dangled, so not everything is resolved. It is also more of a fade to black in terms of the scenes, for anyone who appreciates those types of disclaimers.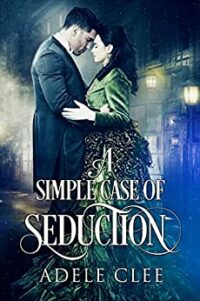 Ever since shr turned down his proposal, Daniel has made it a point to avoid the widowed Daphne. However, when their paths cross again in their vocation as enquiry agents, they find themselves working in close quarters. When they are thrown together to try to stop Daphne's stalker before it becomes fatal, they find themselves unable to ignore the attraction that had always been there.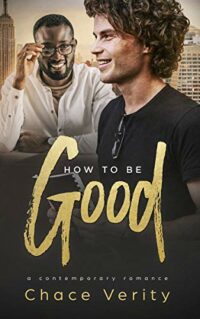 Rian is a late-night show host who will do almost anything for ratings. In one of his stunts which finds him wearing spandex and a fake mullet, he runs into school teacher Darrell, someone who is content to live well outside the public's view. Can the two men make it work together despite their drastic differences, especially when a career opportunity presents itself to Rian?
---
And that's it for this week. I'll be back next Monday with the latest from the world of romance for you. Until then, feel free to give me a follow on Twitter at @Pscribe801. See y'all next week!