Sponsored by Flatiron Books, publisher of Rock Paper Scissors by Alice Feeney.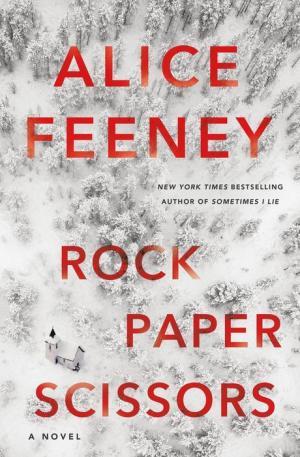 Rock Paper Scissors is the latest exciting domestic thriller from the queen of the killer twist, New York Times bestselling author Alice Feeney. Think you know the person you married? Think again… Things have been wrong with Mr. and Mrs. Wright for a long time. When Adam and Amelia win a weekend away to Scotland, it might be just what their marriage needs. Every anniversary the couple exchange traditional gifts–paper, cotton, pottery, tin–and each year Adam's wife writes him a letter that she never lets him read. Until now. They both know this weekend will make or break their marriage, but they didn't randomly win this trip. One of them is lying, and someone doesn't want them to live happily ever after. Ten years of marriage. Ten years of secrets. And an anniversary they will never forget.
Happy Thursday, Dear Friends!
I can't believe it's been a whole week since we last talked, and so much has happened since then. So much news in the world of books. So many new reads to get excited about. So many weekend reading plans to prepare for. And cats. We can't forget the cats. We've got a lot of catching up to do, so let's get on with it.
But before we do, a quick announcement. Book Riot is looking for an Ad Operations Associate! This role will execute a variety of daily tasks that support the sales and ad operations teams. If you or someone you know would be a good fit, applications are open until September 30th!
— Emily
Book Deals and Reveals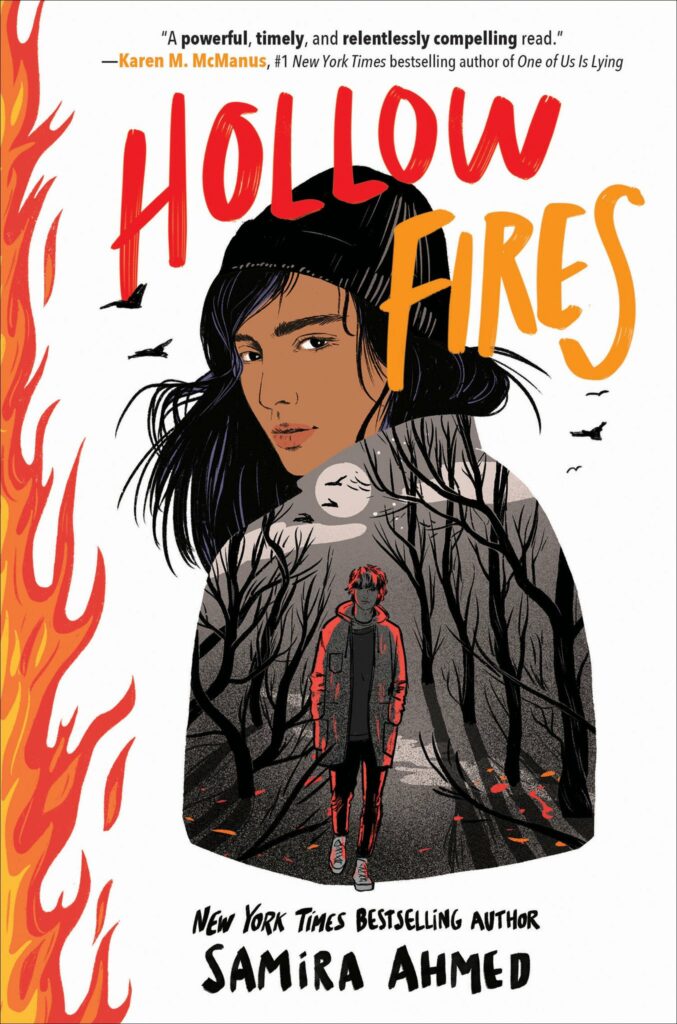 Did your heart skip a beat when you saw this cover reveal from Samira Ahmed? Because mine did. Hollow Fires is out in May 2022.
K-Drama star and star of the Academy Award-winning film Parasite Park Seojoon is joining the cast of the new Captain Marvel film.
On Instagram, Paul Tremblay revealed the mass market paperback cover for his bestselling novel Survivor Song. And as a bonus? There's a short preview of Tremblay's new novel The Pallbearer's Club at the end of this version of Survivor Song. I'm crying I'm so excited.
Here's why many authors are turning down book deals in favor of Substack.
Love wine and comics? Well, this deal is for you. Syndicate Wine has announced five custom wines featuring labels with exclusive artwork from comic book publisher TidalWave Productions.
If you feel like you've been waiting all fo your life for this Dune adaptation, get excited. The first reviews for Dune are out, and here's what critics have to say.
Here's the cover reveal for Mya Rodale's upcoming novel The Mad Girls of New York, inspired by the true story of Nellie Bly.
Joan Allen will be narrating Hillary Clinton's political thriller audiobook State of Terror, scheduled to come out on October 12th.
Here's the cover reveal for Long Story Short, a new YA romcom from author Serena Kaylor.
UK publishers are warning that a shortage of lorry drivers over Christmas might lead to potential delays with book distribution.
Book Riot Recommends
I'm a Contributing Editor at Book Riot, I write the Today in Books newsletter, and I'm a Bibliologist for Book Riot's Tailored Book Recommendations subscription service. I also have a PhD in English, so I'm basically a doctor of books. Books are my life, in other words, so in this section of the newsletter, let me share with you some upcoming books I'm super excited about. And I think you will be too!
Can't Wait for This One
Our Crooked Hearts by Melissa Albert (Flatiron Books, June 28, 2022)
Have you read Melissa Albert's The Hazel Wood books (2018's The Hazel Wood and 2000's The Night Country)? I have. They were great. But I'm always excited to see a book from an author I love that isn't going to be part of a series. Why? Low commitment. I love a one-and-done book. I love knowing that I'm going to get the full story within these pages. And I love that I don't have to remember what happened in the last book to enjoy what's going on in this book. That's not to say I never love a series, but a standalone? Yeah, that's what really excites me.
So when I found out Melissa Albert was coming out with a standalone novel next year? I was pumped. When I read Melissa Alberts description of this book as a "a standalone urban/suburban contemporary fantasy about secrets, lies, super-bad choices, and, yes, witchcraft"? I was like, "Where do I stand in line to get this book, like… yesterday?"
This story is told in two timelines and two different places. In the suburbs in contemporary times, seventeen year-old Ivy encounters a stranger in the middle of the road in the middle of the night and discovers that he's a harbinger of bad things to come. Then there's the timeline of the past, in the city. In the summer when Dana turns sixteen, her gifts of perception turn into something decidedly supernatural. Eventually, these characters' stories will converge in a reckoning between a daughter, a mother, and the dark forces they never should have messed with.
Words of Literary Wisdom
"Being loved is one thing, being hated is another, but there's nothing worse than being ignored."
— For Your Own Good by Samantha Downing
What's Up in the Book Community?
My iPhone is constantly telling me I spend too much time staring at my screen, which is honestly so rude. But this means I spend a lot of time scrolling around the online book community: BookTube, Bookstagram, BookTok, BookLinkedIn (JK. That's not a thing… I don't think). You get the idea. Don't have the time, energy, or the will to do all of that yourself? No problem. I got you. In this weekly section of Book Radar, we'll take a look at something cool, interesting, and/or newsy that's going on in the book community.
This is probably old news for a lot of people who spend a lot of time on TikTok, specifically BookTok, but…
If you're wondering why we've been seeing a lot of backlist titles on the bestsellers list, we 100% have BookTok to thank for that. Some of the books that have experienced a substantial rise in popularity and sales thanks to the people on TikTok? Colleen Hoover's It Ends With Us (2016), Adam Silvera's They Both Die at the End (2017), Hanya Yanagihara's A Little Life (2015), E. Lockhart's We Were Liars (2014), and Madeline Miller's The Song of Achilles (2011). Is your favorite backlist title not making the list yet? Time to fire up the ole TikTok app, I guess.
Your Weekend Reading Soundtrack
I've been doing a little rewatch of The OC lately, so nostalgia is still very much on my mind. So this week, I've got a 2000s themed playlist for you. And since Y2K fashion is back, it's time to bring the music back too. I think you're going to love this. 🎶🎵🎶
And Here's a Cat Picture!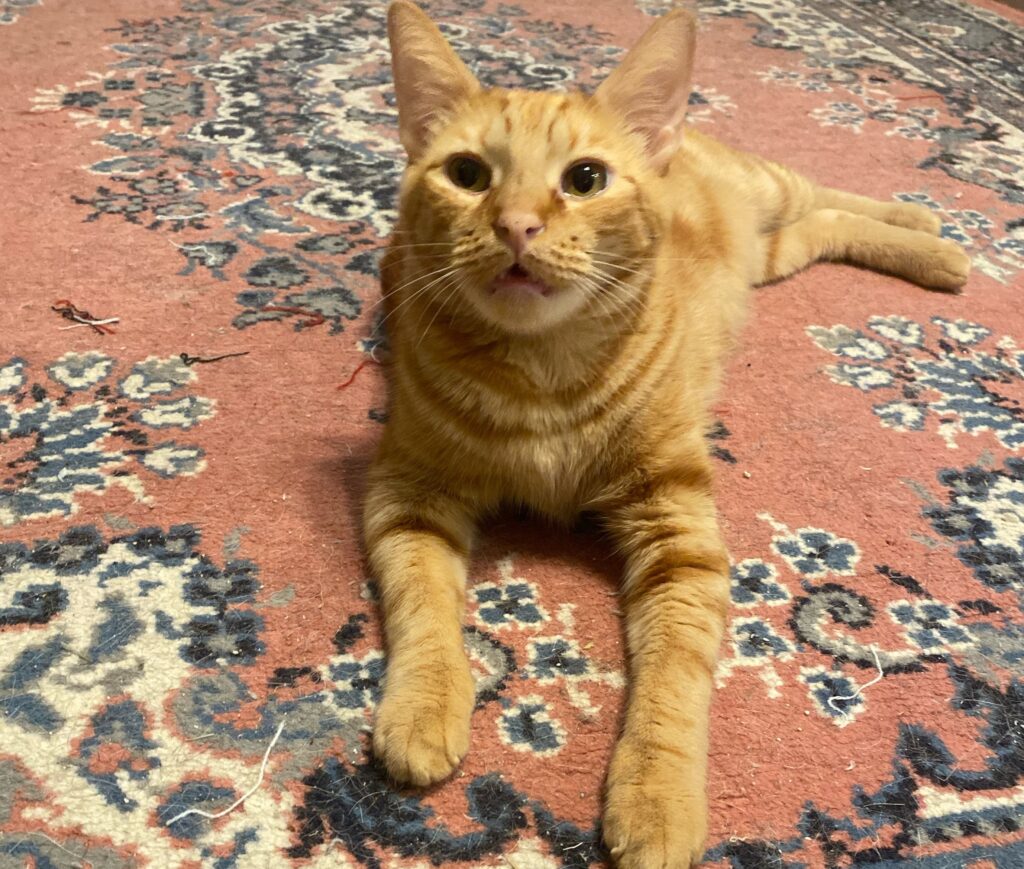 Murray, our cinnamon swirl best cat friend, is back to say hello!
If you see strings strewn all around Murray in this picture, it's because he found my hat and decided to deconstruct it. I'm still waiting for him to make something new and creative with the scraps. What do you think it'll be?
---
And with that, another Book Radar is in the books. I hope you have a wonderful weekend, and I'll see you here next week, same time, same place.
❤️ Emily