Sponsored by Pixel+Ink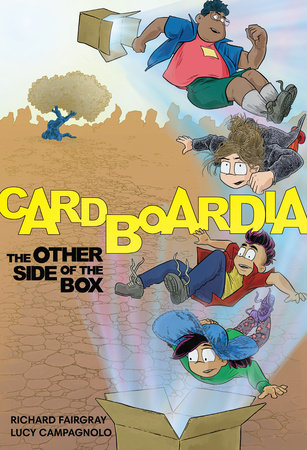 When Mac, Masie, and Bird find mysterious tokens in their cereal boxes, they're transported to Cardboardia, a magical land made of paper and cardboard. In this parallel universe, creativity thrives: Every time a box of anything is created in our world, a replica appears there, bringing residents art supplies, food, books, and more.
But an evil presence is slowly moving in, threatening to wipe all art and beauty from this paper paradise. It turns out, each of the three friends has a special talent they never knew existed. Can they figure out how to harness their powers to stop the destruction?