Sponsored by Amazon Publishing.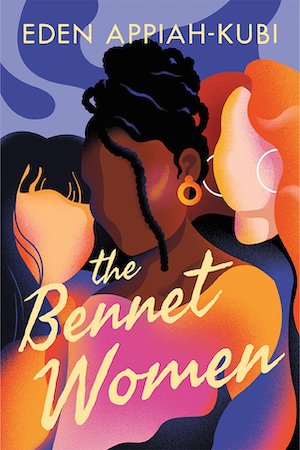 tk
Taraji P. Henson and Gabrielle Union to Adapt SORCERORITY
Taraji P. Henson and Gabrielle Union are teaming up with producer Effie T. Brown to adapt Mikhail Sebastian and George Watson's graphic novel Sorcerority. The story follows Melanie, a young girl who enrolls in an African American coven and university of magic. The first three chapters of Sorecerority are available to be read through the website sorcerority.com. "Sorcerority's depiction of Black girl magic and sisterhood offers such a fresh and unexpected perspective, and we can't wait to bring Mikhail and George's beautiful graphic novel to life," Effie T. Brown said in a statement. Further details about casting and production have yet to be announced.
Tordotcom Publishing Reveals the Cover of Nghi Vo's New Novel
Award-winning author Nghi Vo has a new novel coming out on May 10, 2022, and earlier this week, Tordotcom Publishing revealed the cover. Vo's latest novel, Siren Queen, is a coming of age story that follows Luli Wei, a beautiful, talented Chinese American girl who longs to be a star. But Hollywood is filled with monsters, and not just the ones on screen. Luli is ready to do whatever it takes to make it in the cutthroat world of show business, even in it means becoming a monster herself.
LeVar Burton's Reading Rainbow to be Celebrated in a New Documentary
A new documentary film from XTR, Butterfly in the Sky, will chronicle the story of Reading Rainbow, the legendary children's television program helmed by LeVar Burton. Reading Rainbow is a PBS program that ran for 26 years, became the most-watched PBS program in the classroom, and won over 250 awards. Butterfly in the Sky seeks to celebrate the beloved show's legacy and take a behind-the-scenes look at how Reading Rainbow came to be. The film will feature archival footage and interviews LeVar Burton along with others involved in the show.
Do Romance Novels Ruin Relationships?
Do romance novels ruin relationships? Absolutely not. Here's what the science says about how romance novels affect (or don't affect) romantic relationships.