Sponsored by Skyhunter by Marie Lu, with Fierce Reads.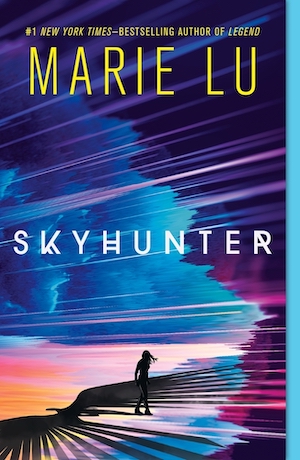 Marie Lu's adrenaline-laced novel is now available in paperback. Read it today and get ready for Steelstriker—the riveting conclusion to the Skyhunter duology, coming 9.28.21.
"A timely story of fighting for what's right." —POPSUGAR
"An action-packed, fun read that's also very smart." —BUZZFEED
Welcome to Read This Book, a newsletter where I recommend one book that I think you absolutely must read. The books will vary across genre and age category to include new releases, backlist titles, and classics. If you're ready to explode your TBR, buckle up!
This week's pick is a book I read earlier this year that I still think about every now and then, which is always the mark of a good book, I think! It's technically YA but I think it has excellent crossover appeal. Content warning for an unhealthy and emotionally abusive relationship, with some verbal abuse and scenes of intimidation, and some sexual harassment.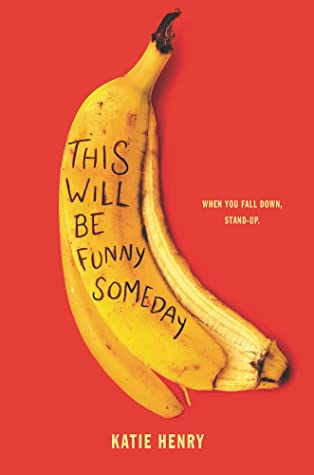 Izzy is a sixteen-year-old high school student who has a running monologue of what she really thinks going on in her head at all times. She doesn't dare actually voice her opinions, though. Between a busy and high-powered family always overlooking her and a boyfriend who always talks over her, Izzy knows its better to keep her true feelings to herself. Until one day she accidentally crashes a stand up comedy open mic, and finds herself on the stage. In her panic, she bursts forth with all her real opinions, and to her shock, she gets a few laughs. Suddenly, Izzy is hooked on comedy, and she even has some new friends who are helping her tighten her routines and encourage her to go out for a showcase. The only problem? They all think Izzy is in college.
I really loved this book because, and this might sound super obvious here, it's really funny! Comedy is hard to pull off, and humor is very subjective, but I was laughing aloud multiple times throughout this book, especially as Izzy had to balance the awkwardness of accidentally lying about her age and trying to pass herself off as a college junior rather than a high school junior. These comedic moments are countered with some much more serious stuff, such as Izzy's unhealthy relationship with her controlling boyfriend, and her sense of not quite belonging in her family. Henry understands that humor isn't used to write off the bigger, scarier, more complex realities, but it can be used to help explore them and more sense of them. Izzy uses humor to find her voice and her courage, and to connect with the people she's struggled to talk to, for better or worse. This is such a funny, charming, and really heartfelt coming-of-age story with a quiet but realistic plot!
Happy reading!
Tirzah
---
Find me on Book Riot, the Insiders Read Harder podcast, All the Books, and Twitter. If someone forwarded this newsletter to you, click here to subscribe.