Sponsored by Amazon Publishing.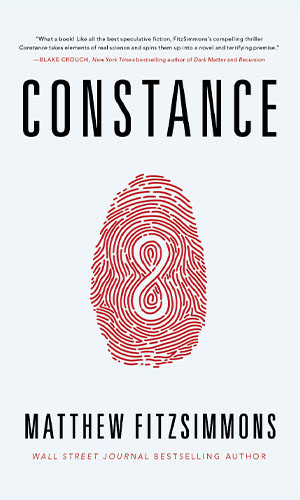 A breakthrough in human cloning becomes one woman's waking nightmare. After a routine monthly upload of her consciousness, something goes terribly wrong for Constance "Con" D'Arcy. When Con wakes up in the clinic, it's 18 months later and her recent memories are missing. She's also told a shocking truth: her original is dead and she is the clone. To uncover the truth, Con is retracing the last days she can recall, crossing paths with a detective who's just as curious. Because only one thing has become clear: Con is being marked for murder―all over again.
Hi mystery fans! I've got a lot of great things to click full of roundups and news, something to watch, and ebook deals!
From Book Riot And Around The Internet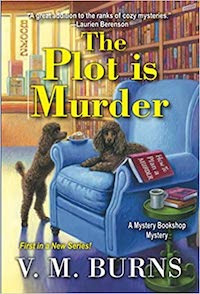 26 of the Best Cozy Mystery Series
Nusrah and Katie talk about translated works of crime and mystery written by women authors for Women in Translation Month on the latest Read or Dead!
9 Books Like VERITY by Colleen Hoover
Tirzah recommends two great Japanese mystery/thrillers on the latest All the Backlist!
How Reading Agatha Christie Helps With My Anxiety
Every Bookish Movie Coming to Netflix in Fall 2021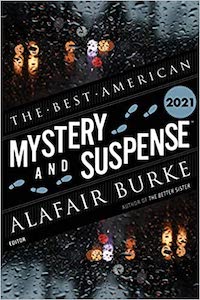 Steph Cha revealed the table of contents for Best American Mystery & Suspense 2021!
If you missed it live, you can watch it now! Murder By The Book is thrilled to team up with Crime Writers of Color for a virtual version of the Underrepresented Voices reception that was originally scheduled to take place at Bouchercon in New Orleans.
Don't let big names like Michael Connelly and Hillary Clinton overshadow these fall thrillers
Miss Marple back on the case in stories by Naomi Alderman, Ruth Ware and more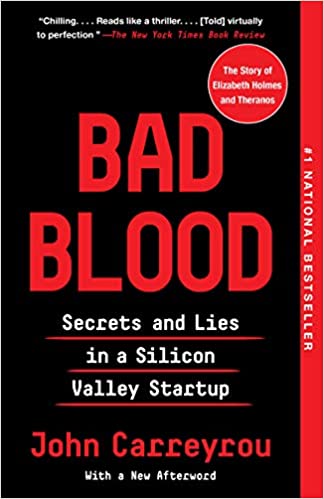 Elizabeth Holmes' trial is set to begin: Here's what you need to know and in totally related here is John Carreyrou's podcast: Bad Blood: The Final Chapter
Barnes & Noble virtual events has some great crime books in September!
Mindy McGinnis showed the paperback cover for The Initial Insult and the cover for the upcoming sequel The Last Laugh
Announcing the 2021 Anthony Award winners
Giveaway: Win a copy of Never Saw Me Coming plus $100 to Bookshop.org!
Giveaway: Win a Year of Audiobooks!: September 2021
Watch Now
Only Murders In The Building streaming on Hulu: Okay, so this is not based on a book but it's like collectively based on the trope found in many mystery books where fictional true crime/mystery readers come together when a real life murder happens (The Thursday Murder Club; The Decagon House Murders). If that wasn't enough of a sell (I'm already in!) the cast includes Selena Gomez, Steve Martin, and Martin Short. Watch the trailer.
Recent Interests That May Also Interest You + My Reading Life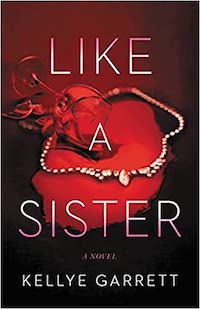 Reading: A Spell for Trouble by Esme Addison; ¡Hola Papi! by John Paul Brammer
Streaming: Behind the Attraction on Disney+ . I love how things are made and Disney World so this is just soothing to watch.
Laughing: Bananas
Helping: World Central Kitchen providing fresh meals following Hurricane Ida.
Upcoming: Like a Sister by Kellye Garrett. Did I already read a 2022 title? Yes! Because I couldn't wait to read this. Kellye Garrett's debut, Hollywood Homicide, was a cozy series starter I really enjoyed and I was SO excited, and curious, to see where she'd go with her first non-cozy read. I am so happy to report Like A Sister hits a lot of great notes for fans of murder mysteries and it stays away from cozy but also doesn't go dark. I's a fantastic for-all-mystery-fans read.

It's about a young woman who hasn't spoken to her half-sister in years after a fight only to now learn her sister has died. Except the overdose ruling doesn't sit well with her at all because her sister was terrified of needles. Not only will she have to figure out her sister's social circle, including her sister's sister "replacement," but she'll also have to deal with complicated long standing family issues.

This gave me so much of what I like: a murder mystery; an amateur sleuth with a "getting to meet you" partner in crime; messy family without cruelty; red herrings; lots of suspects; earned twists that aren't for shock value. And I especially loved how many things could have been stereotypical, like a bitchy stepmom or sisters that fought over who got the attention, but it never went there; instead it really explored how complicated family relationships can be for some and the grudges we can hold onto, and at what cost?

You know the drill: put this on your TBR, tell your library you want it, prebuy etc!

(TW addiction/ speculation of suicide conversation)
Kindle Deals
Looking for a novella starring a private detective? You can start the Ross Agency Mystery series for $2.99!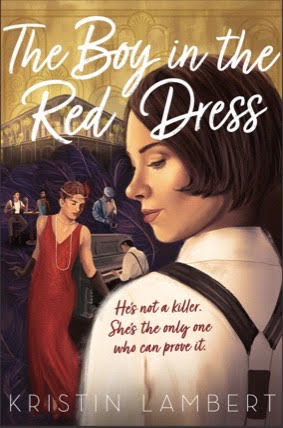 Escape our current world to solve a murder in a 1920s speakeasy in New Orleans' French Quarter for $5.99! (Review)
---
Browse all the books recommended in Unusual Suspects previous newsletters on this shelf. See upcoming 2021 releases. Check out this Unusual Suspects Pinterest board and get Tailored Book Recommendations!
Until next time, keep investigating! In the meantime, come talk books with me on Twitter, Instagram, Goodreads, and Litsy–you can find me under Jamie Canavés.
If a mystery fan forwarded this newsletter to you and you'd like your very own, you can sign up here.