Sponsored by Chicago Review Press.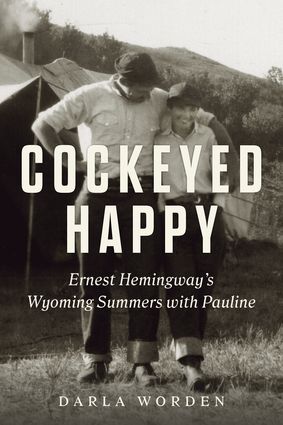 In Cockeyed Happy Darla Worden tells the little-known story of Hemingway and Pauline during six summers from 1928 to 1939—from smitten newlywed to bored, restless husband and ultimately to philanderer as he falls in love with another woman once again.
Hello and happiest of Fridays, nonfiction friends! Kim here, with some updates on my favorite "nonfiction in the news" event of the last several years – the Theranos trial is about to begin!
Elizabeth Holmes was the founder of Theranos, a medical technology company that claimed to have developed a machine that could run a range of common medical tests on a single drop of blood. Holmes founded the company after dropping out of college and was a huge star in Silicon Valley because of her age, gender, quirky habits, and breakthrough tech she claimed to have developed. She also had many famous investors who vouched for her technology, helping secure contracts from companies like Walgreens while bringing in billions.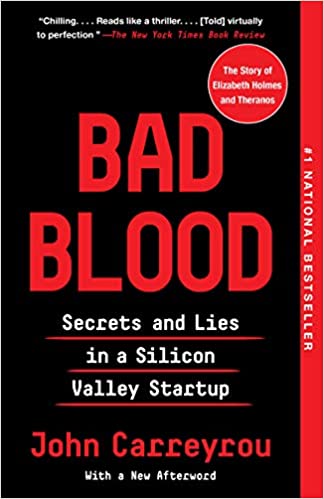 Much of what is known about Holmes and Theranos came out in a blockbuster nonfiction book by Wall Street Journal reporter John Carreyrou, Bad Blood: Secrets and Lies in a Silicon Valley Startup. It was one of my favorite books of 2018, and I recommend it a lot for people who love non-violent true crime.
Three years ago, Holmes was indicted on multiple conspiracy and fraud charges. This week, jury selection began ahead of a potential trial start date of September 8. The trial is expected to last several months, and may even include testimony from Holmes herself, who has said very little since Theranos fell apart.
There's so much more to this story, and this trial is going to be absolutely bananas. But I'll let the experts do the explaining:
If you want to keep up with the trial in real time, Carreyrou is following along with the trial and sharing additional reporting in a new podcast, Bad Blood: The Final Chapter. It looks like you can stream it across podcast services – amazing!
I promise that I won't turn each Friday edition of True Story into a Theranos trial recap newsletter… but I definitely will keep you posted on the biggest developments!
In Other News
George Floyd's aunt, Angela Harrelson, is writing a memoir about her nephew. Floyd was murdered by a Minneapolis police officer in May 2020, kicking off nation-wide protests around racial justice and police brutality. I loved everything Harrelson had to say in the article linked above, please check it out!
I really liked this New York TImes profile of actress Michaela Coel, creator of HBO's I May Destroy You and author of the upcoming book Misfits: A Personal Manifesto. Misfits is the text of a 2018 speech Coel gave at the Edinburgh International Television festival that sounds just incredible.
Weekend Reading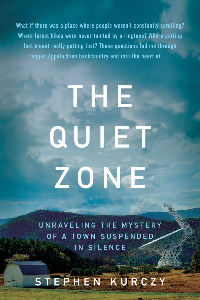 This weekend I'll be heading up to my parent's house in Wisconsin for a few days at the cabin. The weather looks like it's going to be great – sunny and a little cool – which means plenty of time to read outside without feeling like there's some other activity I should be doing. I'm already planning to bring way too many books, but the one I'm excited to finish is The Quiet Zone: Unraveling the Mystery of a Town Suspended in Silence by Stephen Kurczy.
The book is about the town of Green Bank, West Virginia, "the last truly quiet town in America." The town has no WiFi, cell service, or other radio frequencies that may interfere with the telescopes at the Green Bank Observatory. To write the book, Kurczy embeds in Green Bank, living amongst the people who call this extremely isolated place home. It's a fun read so far, definitely the balance of memoir and reporting that I love to read, along with some interesting exploration of what it means to live in a place without much of the technology we rely on today – perfect for a cabin in the woods.
---
For more nonfiction reads, head over to the podcast service of your choice and download For Real, which I co-host with my dear friend Alice. If you have any questions/comments/book suggestions, you can find me on social media @kimthedork. Happy weekend!