Sponsored by Aria.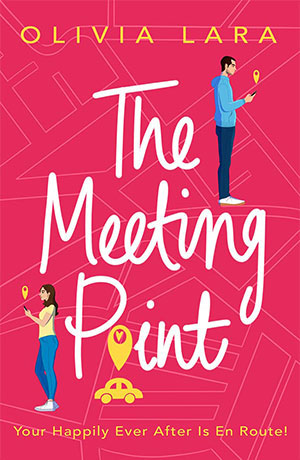 What if the Lift driver who finds your cheating boyfriend's phone holds the directions to true love? In one single ride, the life of Maya Maas is turned upside down. So, when the mystery driver rescues Maya, she jumps at the chance to get things back on track. But she wasn't expecting a chance to find something more…
Welcome to the Kissing Books newsletter y'all. I'm P.N. Hinton, your guide to the world of romance novels. I hope your spirit is doing well today. Whether it's a backlist, new release, or an under the radar delight, I aim to help you find a book or two that you can get lost in. If you're new to the Kissing Books newsletter, welcome and enjoy your stay. If you're a long-time reader, welcome back; it's good to see you again.
Welcome to September y'all! We made it to the third month of the third quarter and are almost through 2021. It seems hard to believe since part of me does feel like the year just started but part of me is also looking forward to what 2022 brings. Don't get it twisted though; it's a nice mix of excitement and apprehension. But it's there.
In case you're curious I'm currently reading For the Love of April French, Sisters in Arms, and The Taking of Jake Livingston. I know, quite the variety huh?
Book Riot Romance
Enemies to lovers and LGBTQ romances? Yes please!
If you're a fan of Colleen Hoover, here is a list of books in that similar vein.
And if you like fake dating with a little extra kick, here is a list of fake fling romances to choose from.
Around the Web in Romance
It's since passed, but the #TransBook365 was circulating on Twitter on August 30th, designed to uplift trans authors. If you follow the hashtag now, you're sure to find a lot of good books (and not just romances) to read.
Did you want a pairing of 2021 romance novels as cocktails? If so, you're in luck.
This art commission, done by the talented Maxx Fergus, for Marie Lipscomb's Santa Claus Is Going To Town On Me is delightful.
Part of me hates to keep beating this dead horse, but another part recognizes that the squeaky wheel gets the grease. Either way, this article is a really good take on why the controversy surrounding the RWA and 'that' book was such a big deal.
Here is a a ranking of the Bridgerton novels in terms of sexiness. And honestly? It's spot on. Sorry Simon and Daphne super-fans; the book was not as sexy as the series. But the clinch still sizzles. I'm glad to see my sweet Anthony got second place because that is still hands down the most hilarious compromising scene I have read in a romance novel. But I totally agree that Francesca's book is, by far, the sexiest of the eight. I mean it's called When He Was Wicked, so what did you expect?
There's still time to bid on auctions to go towards helping Haiti recover from the recent earthquake! I loved seeing the news that, not even two hours in, they were almost a their first stretch goal. Again, I'm always proud of how Romancelandia comes together when it really matters!
Recommendations
So, the cover reveal of The Book Boyfriend really has me excited for this witchy romance. I'm sure just as many of us wanted to have the ability to use magic growing up. From Samantha from Bewitched to Buffy's Willow, a woman who knows how to wield magic has always had a huge draw. I would wager most girls played pretend at being witches at one point growing up. And it makes sense. Historically, women haven't had a lot of power. We all know that the reason most 'witches' were killed wasn't because they had magical powers; it was because they refused to fit societal norms. It's something that is even prevalent now in our day and time.
As much as we'd like to think we've progressed so far, we really haven't. Women are still having to fight for their deserved place at the table because, trust, we bring a lot to it. So, it makes sense that witches would also be prevalent characters. Which leads us to today's recommendations for romances that feature a witch as the main character.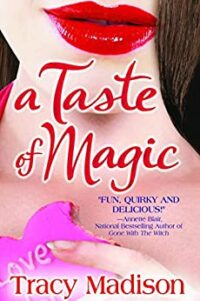 On the one year anniversary of her ex-husband leaving her (which also happens to be her birthday), her bakery receives an order to make a cake for his upcoming wedding. So, needless to say it's not the best day for her. However, she also finds out that she comes from a long line of magical women and it's time for her to inherit the power. This magic is displayed in her baking and everyone who tastes it is affected, including her attractive new neighbor. This is a cute sweet read and was one of the first I got on my Kindle way back when. If you find yourself enjoying it, there are four more in the series that can be picked up as well.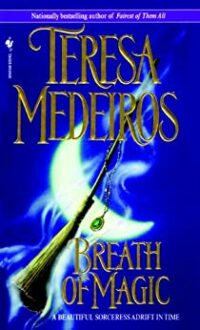 Between an overly powerful amulet and a broomstick that took a wrong turn somewhere, seventeenth-century witch Arian finds herself in modern times in front of billionaire Tristan, a non-believer in all things magic. That description alone makes this sound like an intriguing one to pick up.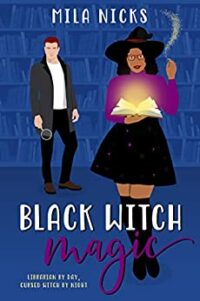 Selene much prefers books to the judgemental people in her town who are determined to cast all the women in her family, including her grandmother Luna, as evil witches. Aiden is a paranormal investigator who ends up in the town of Brimrock and is determined to uncover the mystery behind Luna, With Selene equally as determined to keep her grandmother safe, the two cross paths and end up falling under each other's spell.
---
And that's all I have for you today. As next Monday is a holiday here in the US, there won't be a newsletter then but I'll be back Thursday with the latest in romance news. Until then, give me a follow at Twitter under @PScribe801. Until we meet again!