Sponsored by Atria Books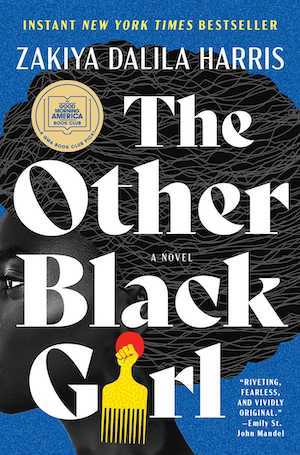 "Initially satirical and then spectacularly creepy" (The Washington Post), The Other Black Girl is an electric debut about the tension that unfurls when two young Black women meet against the starkly white backdrop of Corporate America.
Welcome to the first issue of In Reading Color! This is a space to focus on literature by and about people of color.
It's been great to see all the attention and acclaim that writers of color have been receiving just in the past few years alone. Of course, there is more work to be done in terms of truly making the literary world fair and equitable, but I'm glad to see how much progress has been made. Also, the stories are amazing, so there's that. I'm fairly new to the Riot crew, but am a longtime follower and am super pumped (Eoww!) to get silly and real with y'all as we delve into works by authors of color.
Today's topic: retellings.
---
The Mood is: Remixed
— or taking something familiar, rearranging it, and making something new.
Song Suggestions: Heart-Shaped Box and Thong Song (yes, that Thong Song, and you're welcome) both covered by Amber Mark.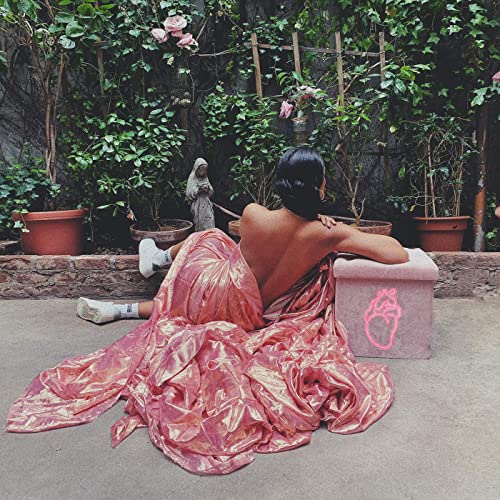 "I can look for my story among the witches of Salem, but it isn't there." – Maryse Condé, I, Tituba Black Witch of Salem
This line from Maryse Condé's 1986 novel– which I will definitely reference again before the year is over– is one of erasure. The past few hundred years have been a testament to how much entire cultures, traditions, etc. can be actively destroyed and lost to the annals of history. There are the Taino of the Caribbean, other Indigenous peoples of the Americas, and Black Americans, just to name a few, who have all had their stories rewritten, reimagined, or very simply erased in favor of a narrative that was deemed more convenient.
Because of this, I want to focus on retellings by authors of color. Why? Because I think many retellings are stories that have nestled into certain parts of our brains, providing a lens through which to see the world. By centering people of color in these narratives, a place in the collective subconscious is carved out for us, showing how we should have been there all along.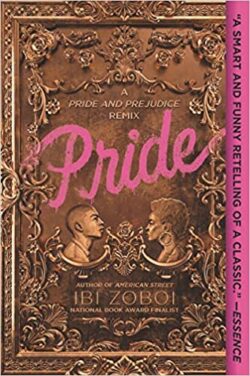 This Pride and Prejudice retelling features all characters of color. Zuri Benitez is a proud Afro-Latinx Brooklynite who is witnessing her neighborhood becoming more and more gentrified, but can do little to stop it. When the wealthy Darcy family moves in, she's definitely not feeling their two teenaged sons– especially judgmental Darius– no matter how charming they may be. Well…. not at first, anyway. Zuri balances the pull of four rambunctious sisters, college applications, cute boys, and the realization that Darius might not be so bad after all.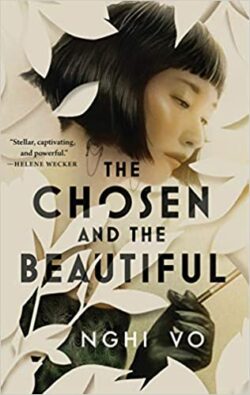 In this more overtly queer retelling of The Great Gatsby, a Vietnamese Jordan Baker tells the story of Daisy Buchanan's and Jay Gatsby's doomed relationship. Jordan's adoption into the Baker family has brought her into a new world of old money and new magic where she tries to ignore the exoticism she's labeled with. This is a perfect story to retell with a character of color as I feel like The Great Gatsby is about The American Dream (TM) and all the trappings of class and race that come with it. Plus, Vo just has beautiful prose. I mean, I can't help but to stan.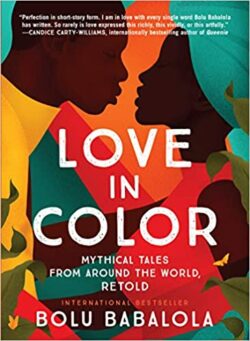 Rom-com expert and Queen of shooting her shot (I see you, sis) Bolu Babalola has assembled 13 short stories about love. All of these stories are retellings from mythology, and include everything from West African lore to Greek myths and Middle Eastern legends. She revisits tropes and fairy tales with an eye towards decolonization.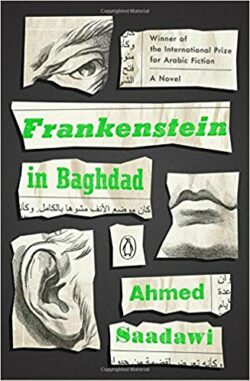 Frankenstein in Baghdad by Ahmed Saadawi, translated by Jonathan Wright
When local oddball Hadi goes to the site of a car bombing to collect his assistant's body for burial, he finds not one body, but a collection of pieces from different bodies. In an effort to have those that died treated with respect, Hadi assembles the body parts into one to be buried. The only issue is that the newly assembled body goes missing and a string of strange murders start turning up all over the city. Saadwi was the first Iraqi to win the International Prize for Arabic Fiction for this brilliant retelling of the horror classic.
New Releases
This book out today rethinks a story that has become an American standard and tells it in 1863 when the Civil War is in full swing. The March family has established itself in the developing Freedmen's Colony of Roanoke Island where recently emancipated people have set roots. We follow the four March daughters– Meg the teacher, Jo the writer, Beth the seamstress, and Amy the dancer– as they come into their own. I feel like I don't come across enough stories of Black people during this time that don't have us in chains, so seeing a different side of Black family life during this time is refreshing.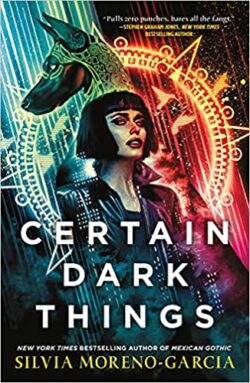 As we become more acquainted, I'm sure you'll notice my absolute adoration for Silvia Moreno-Garcia. Here, street kid Domingo meets Atl, a beautiful and mesmerizing descendent of Aztec blood drinkers. They try to make it out of Mexico City alive with the threat of rival vampires, cops, and criminals closing in on them from all sides. This re-release is also out today.
A Little Sumn Extra
C.L. Polk's award-winning Kingston Cycle is being adapted for T.V.
The Boston Library is going through it.
Here is an Indigenous book club to join
Fellow Rioter Danika Ellis gives us a way to make sure we don't just talk about Trans books when there is a tragedy.
---
It's been awesome hanging with you! If you want to reach out and connect, email me at erica@riotnewmedia.com or tweet at me @erica_eze_. You can find me on the Hey YA podcast with reigning Queen of YA, Kelly Jensen, as well in the In The Club newsletter.
Until next week!