Sponsored by Honey Girl by Morgan Rogers, from Park Row Books.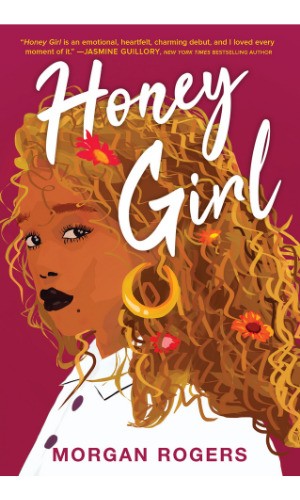 With her new PhD in hand, Grace goes on a girls' trip to Vegas. She is not the kind of person who goes to Vegas and drunkenly marries a woman…until she does. This moment has Grace wondering why she doesn't feel more fulfilled from her degree. Staggering under the weight of her parent's expectations, Grace flees her home in Portland for a summer in New York. In New York, she's able to ignore questions about her future and falls hard for her wife, Yuki. But when reality comes crashing in, Grace must face what she's been running from all along.
Welcome to Read This Book, a newsletter where I recommend one book that should absolutely be put at the top of your TBR pile. Recommended books will vary across genre and age category and include shiny new books, older books you may have missed, and some classics I suggest finally getting around to. Make space for another pile of books on your floor because here we go!
Today's pick is one of my favorites of the books that have come out during Summer 2021. The authors that pulled together for this book are phenomenal and I had initially picked it up for that reason.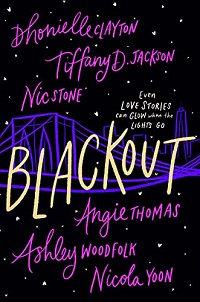 Blackout by Dhonielle Clayton, Tiffany D. Jackson, Nic Stone, Angie Thomas, Ashley Woodfolk, and Nicola Yoon
This is a young adult romance short story collection of interconnected stories. The premise is that it's early summer in New York and it's already very, very hot. There's a city-wide blackout that simultaneously ruins a bunch of plans and brings a few unexpected couples together.
There are six authors and six stories, though one story is broken up into multiple chapters while all the others are single-chapter stories. That story is "The Long Walk," by Tiffany D. Jackson and it begins the book as well as has an installment every other chapter. "The Long Walk" starts with Tammi, who is in Harlem turning in her paperwork for a summer internship. Her ex, Kareem, shows up for the same internship. There is confusion but then they are plunged into darkness because of a city-wide Blackout. They are told to go home and return on Monday to sort things out. Since there is a blackout, there are no trains. Turns out they need each other and begrudgingly walk toward home in Brooklyn all the way from Harlem. Kareem has a block party to get to.
"Mask Off" by Nic Stone is a queer M/M romance that takes place through some flashbacks and during the present blackout, where our protagonists, Tremaine and JJ are stuck underground on a subway train that has stopped. These two boys are also on their way to a block party in Brooklyn. JJ is on the basketball team and is definitely not out as queer, which Tremaine is very much the opposite.
"Made to Fit" by Ashley Woodfolk is a queer F/F romance and so incredibly sweet. Nella is a teen in a senior living home visiting her grandfather. The blackout happens and all the residents are in the common area, playing cards. Suddenly, in walks one of the most beautiful girls Nella has ever seen. This girl is Joss and she has a therapy dog named Ziggy that she usually brings to the home on Tuesdays. Shenanigans commence.
Dhonielle Clayton has a really fun story that takes place trespassing in the library during the blackout. Angie Thomas's story takes place on a double-decker tour bus. Nicola Yoon's story starts in a rideshare. I love the mix of straight and queer romances. Each time I learned how the characters in the stories are connected to each other, it felt like a little surprise gift.
---
That's it for now, book-lovers!
Patricia
Find me on Book Riot, the All the Books podcast, and Twitter.
Find more books by subscribing to Book Riot Newsletters.