Sponsored by Annie's Kit Clubs.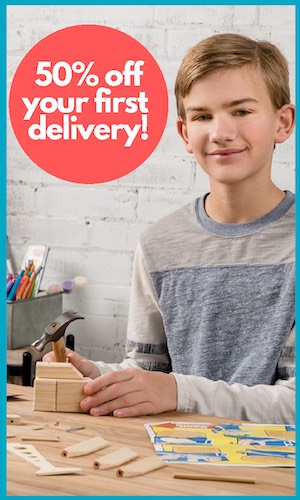 Kids are natural creators, filled with curiosity and imagination. Our craft kits for children are uniquely designed to nurture their creativity and help develop a lifelong love for crafting! From the kid-friendly photo instructions to the age-appropriate projects they'll complete, our children's craft kits are the perfect way to cultivate new skills and interests in the next generation. Creative Girls Club provides exciting crafts with easy instructions and all the materials you need! Young Woodworkers is a great way to get your child building fun projects! Both clubs deliver new and exciting projects every month straight to your door.
Hi Kid Lit Friends!
A storm has just rolled through the East Coast, dumping many inches of water on our neighborhood. As we dry out, New York City has that end-of-summer feel with many families going on one final trip before school begins.
I know the beginning of school can be a source of worry for students, teachers, and parents alike (especially during a pandemic), and when I'm feeling overwhelmed I always find solace in books. Check out these first-day-of-school book recommendations and let me know what you think.
When the first day of school approaches, Frederick Douglass Elementary starts getting worried. What will the children do once they come? Will they like the school? Will they be nice to him? I love this book because it gives another perspective to first-day-of-school anxiety. And even though the first day is a bit bumpy, the school realizes he's not the only one with the jitters.
Nana Akua Goes to School by Tricia Elam Walker, illustrated by April Harrison
When Grandparent's Day comes around, Zura is hesitant to bring her grandmother to school. Even though Nana is her most favorite person in the whole world, Zura is worried that Nana Akua's tribal markings on her face – following an old West African tradition – will scare her classmates. But she needn't be worried, because Nana Akua shows them her quilt of traditional African symbols and is able to make each of Zura's classmates feel special.
My First Day by Phung Nguyen Quang, illustrated by Hunyh Kim Lien
I know I've already talked about this book a lot, but I just couldn't help myself – I had to share it again! It's rainy season in the Mekong Delta, and a young boy sets out on his boat, battling waves and dark unknowns to get to his final destination: school!
When a young girl comes home from school frustrated by everyone mispronouncing her name, she tells her mom that she doesn't want to go back to school. On their way home through the city, the girl's mother teaches her about the musicality of African, Asian, Black-American, Latinx, and Middle Eastern names, and the girl is ready to go back to school the next day to share what she's learned with her classmates and teacher.
I adore Vanessa Brantley-Newton's vibrant illustration style which is perfectly on display in this sweet and empowering picture book. When the young girl in the book gets ready for the first day of school, she puts together the perfect outfit so she will be noticed when she arrives. And her classmates do notice her, but not in a good way. Her clothes are funny and her name is too long. With the help of her parents, Vanessa gets ready for a new school day, confident in herself and her name.
---
What are you reading these days? Let me know! Find me on Twitter at @KarinaYanGlaser, on Instagram at @KarinaIsReadingAndWriting, or email me at KarinaBookRiot@gmail.com.
Until next time!
Karina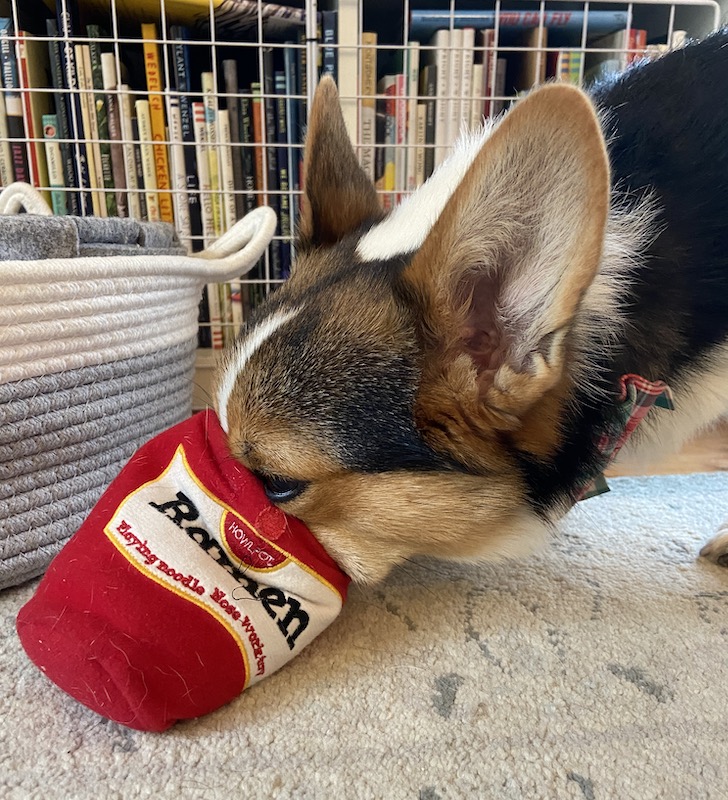 *If this e-mail was forwarded to you, follow this link to subscribe to "The Kids Are All Right" newsletter and other fabulous Book Riot newsletters for your own customized e-mail delivery. Thank you!*