Sponsored by Amazon Publishing.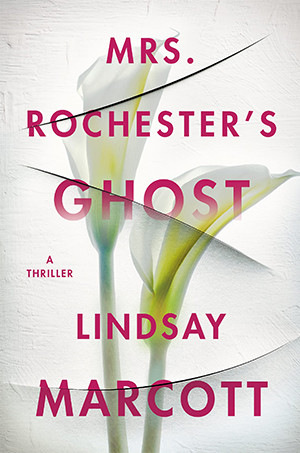 Jane is at rock bottom when a friend calls her to offer an unusual deal—a cottage above the crashing surf of Big Sur on the estate of his employer, Evan Rochester. In return, Jane will tutor his teenage daughter. But nothing is quite as it seems and rumors about what happened to Mrs. Rochester prevail. Amidst all this, as Jane grows close to Evan's daughter, she can't help but fall in love with the secretive entrepreneur. But when a ghostly presence appears in the night's mist, Jane becomes determined to discover what really happened.

Happy Monday, book people! I hope everyone's weekends were eventful in a good way. Or I hope they were blissfully uneventful. Whatever you were wanting. I've been doing a bit of traveling lately, so I'm a little tired, but still so excited to share all this book news, cover reveals, cat photos, and more with you. After all, that's what you came for. Especially the cat photo, right?
Right?
Let's do this.
❤️ Emily
Book Deals and Reveals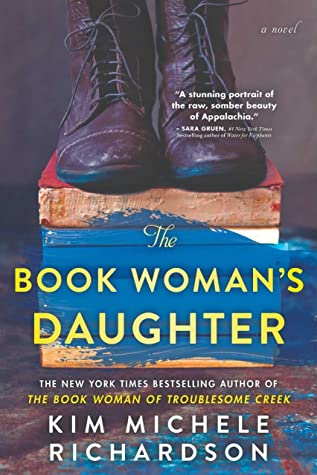 Here's the cover reveal for The Book Woman's Daughter, an upcoming historical fiction novel from Kim Michele Richardson, the author of The Book Woman of Troublesome Creek.
Netflix has announced a release date for the second season of Baby-Sitters Club! The show will be back on October 11, and in the meantime, you can have a look at a few images from season 2.
Amanda Gorman's highly anticipated poetry collection is going to be triple the length that was initially announced, and it's going to cost more too.
Entertainment Weekly has an exclusive look at Sabaa Tahir's upcoming contemporary YA novel All My Rage, including the cover reveal and the first three chapters!
Nic Stone's third Shuri novel is coming out January 2022! Here's the cover reveal for Symbiosis.
AMC has cast Game of Thrones star Jacob Anderson as Interview With the Vampire lead Louis.
The Nerd Daily has the exclusive cover reveal of Charles A. Bush's debut YA novel Every Variable of Us, available on March 1st, 2022 from Flux Books.
Lakeith Stanfield will star in Apple's series adaptation of Victor LaValle's novel The Changeling.
Pantheon Books will release Gengoroh Tagame's Or Colors in English in one volume in May, 2022. The manga will be translated by Anne Ishii.
Milkweed Editions has announced a new disability-centered series, titled Multiverse. Multiverse will hit shelves in April, starting with non-speaking autistic poet Hannah Emerson's debut collection The Kissing of Kissing.
Tordotcom Publishing has announced a new novella from C.L. Polk, Even Though I Knew The End. The new title is scheduled to publish in Fall 2022.
The Rumpus has an exclusive first look at the cover for Oscar Hokeah's debut novel Calling for a Blanket Dance. The book will be available from Algonquin Books in July 2022.
Book Riot Recommends
I'm a Contributing Editor at Book Riot, I write the Today in Books newsletter, and I'm a Bibliologist for Book Riot's Tailored Book Recommendations subscription service. I also have a PhD in English, so I'm basically a doctor of books. Books are my life, in other words, so in this section of the newsletter, let me share with you some upcoming books I'm super excited about. And I think you will be too!
Prepare Your Shelves!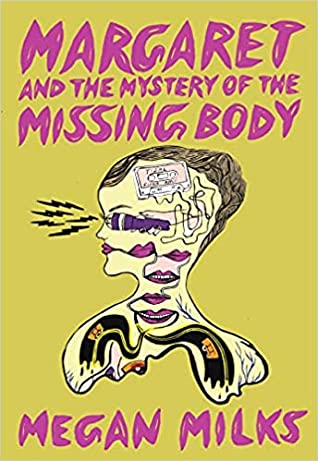 Last week, I said I've really been feeling the 90s nostalgia, and this book is totally feeding into that in the best way. Margaret and the Mystery of the Missing Body is a look back at what it was like to grow up in the 90s, and it's a queer coming-of-age story. Trigger warnings for some difficult content in this story, including self-harm, eating disorders, and body dysmorphia.
As the title suggests, this is Margaret's story. At age twelve, Margaret was the head detective of the mystery club Girls Can Solve Anything, a club that she started with her three best friends. The four friends solved crimes together and went on adventures. But now Margaret is entering high school, and things have gotten more complicated. The club has disbanded, much to Margaret's dismay. Margaret isn't ready to grow up, and she wishes her friends weren't ready either. Instead of moving forward with her life, Margaret does her best to stay still, developing an eating disorder that starts to take over her life. To find a path to recovery, Margaret will return to the mysteries that consumed her childhood, including a ghost, a hidden passage, and her own troubled relationship with herself.
This is such a beautifully written, inventive, surprising, and satisfyingly strange book. And this Megan Milks' debut novel, which makes me so excited for what this author is going to come out with next. But in the meantime, definitely prepare your shelves for this one. You won't want to miss it.
What I'm Reading This Week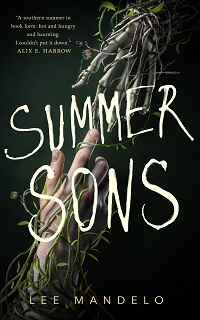 Summer Sons by Lee Mandelo
The Upstairs House by Julia Fine
Nightbitch by Rachel Yoder
Instructions for Dancing by Nicola Yoon
Ace of Spades by Faridah Àbíké-Íyímídé
The Mary Shelley Club by Goldy Moldavsky
Bookish Meme Corner
If you're working from home, you're probably going to feel this meme on a deep, personal level.
Other Things That Make Me Happy
What makes me happy? Cats and books, obviously. This adorable library cat dresses up in literary costumes every Caturday to promote his local library. This was an immediate Instagram follow for me.
Let's keep the cat material going. Here's Purrli, the purring cat that lives in your laptop. Thanks to Liberty for sharing!
And Here's A Cat Picture!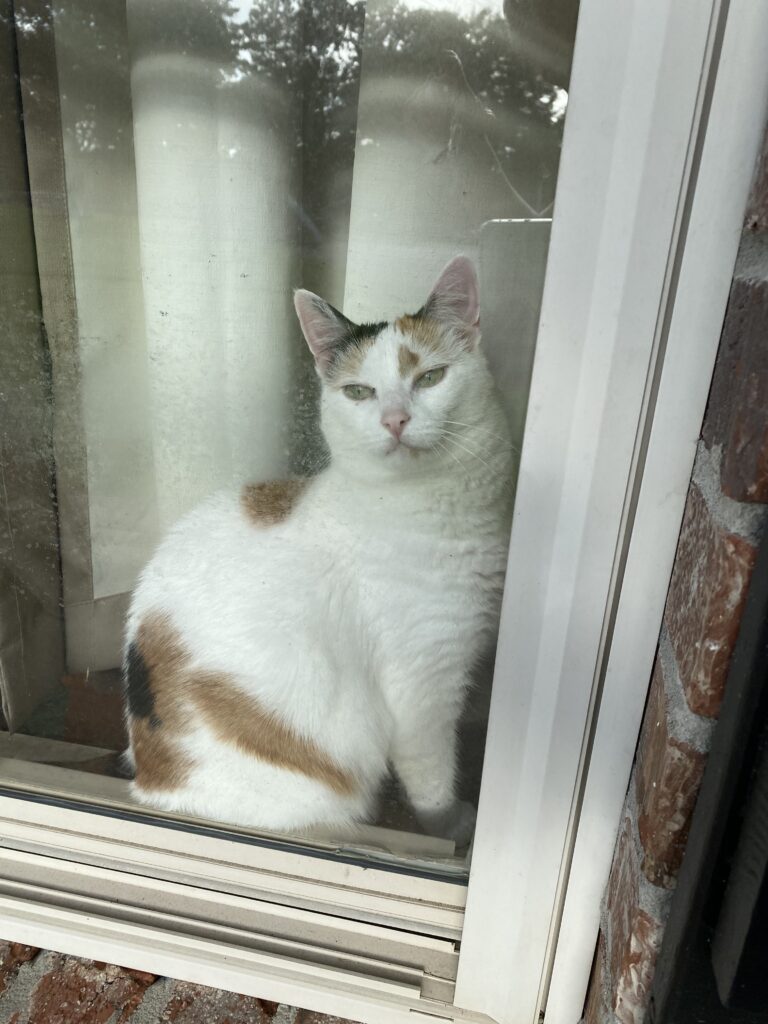 Did someone say they wanted more cat pictures? Oh, that was me. This is a picture I took this morning as I was leaving for work. How special am I that I have this beautiful face bidding me farewell every time I go outside?
Cersei, you are truly the window queen.
---
And that's all I have today, everyone. Thanks so much for reading, and I hope your week is wonderful. ❤️ Emily