Sponsored by Nightfire.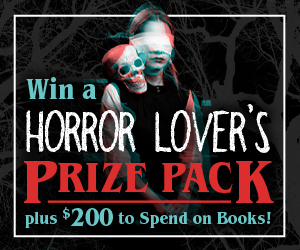 Book Riot is teaming up with Macmillan's Nightfire newsletter for a chance to win a Horror Lover's prize pack containing the following:
– $200 Visa gift card
– The Living Dead by George Romero and Daniel Kraus
– Certain Dark Things by Silvia Moreno-Garcia
– Slewfoot by Brom
– Hex by Thomas Olde Heuvelt
– The Last House on Needless Street by Catriona Ward
Simply sign up for the Nightfire newsletter and fill out the form here to be entered to win.
Hello, nonfiction friends! Kim here, with some confessions about how much TV I watch on a weekly basis. I spent much of last weekend marathoning Mare of Easttown on HBOMax. I'm only a little late to the party on this one, a dark crime drama about a detective, Mare, investigating the murder of a teenage girl in a suburb of Philadelphia. Mare's a local hero – she led the high school basketball team to a state championship – who is struggling with this case, an unsolved disappearance she can't put to rest, and turmoil in her personal life.
The show is full of trigger warnings – murder, suicide, drug use, violence – but is also beautiful in the way it's filmed and, I thought, in the way it explores trauma, grief, close-knit communities, and complicated families. Kate Winslet, who plays Mare, is incredible, as are many of the supporting actresses – Julianne Nicholson, Jean Smart, and Angourie Rice, in particular.
Because my brain is in gritty crime drama mode, I thought this week I'd share some books that remind me of Mare of Easttown. These aren't exact readalikes – and none involve murder – but all capture something that struck me from the show. Let's go!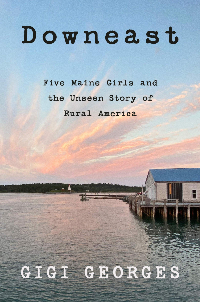 In this book, journalist Gigi Georges tells the story of five teenage girls as they come of age in Washington County, Maine, one of the most isolated communities on the Eastern seaboard. Near Acadia National Park, the town is adjacent to a lot of wealth, but residents are distant from that opportunity. The girls Georges profiles – a photographer, a writer, a softball player, a basketball star, and a valedictorian – struggle to find their place, thrive amidst poverty and drugs, and celebrate where they are from. Mare of Easttown has so many great female characters and explores the lives of teenage girls, so this felt like a great connection.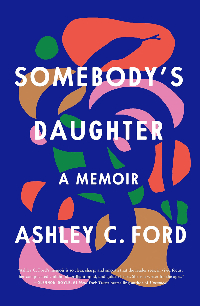 Growing up Ashley C. Ford always wished she could turn to her father for guidance and support – particularly when her relationship with her mother was at its most fraught. The problem was that Ford's father was in prison, no one in her family would tell her why, and she didn't know when he'd get out. This beautiful memoir is about growing up poor, female, and Black in the Midwest, with family close by but always feeling on the outside. Mare's relationship with her daughter, Siobhan, is complicated but loving, and I think Siobhan's journey has a lot in common with what Ashley writes about.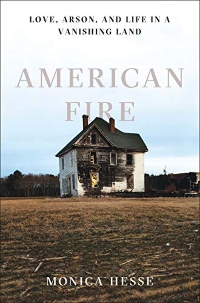 For months, the people of Accomack County, Virginia, went to bed each night wondering which abandoned building in their community would burn down next. The volunteer firefighters took turns sleeping at the station and vigilante groups started hunting the arsonists, as local police struggled to investigate and protect the buildings. Poverty and what happens when people feel left behind are a big part of Mare of Easttown, themes that this true crime book explores with a lot of compassion.
Weekend Reading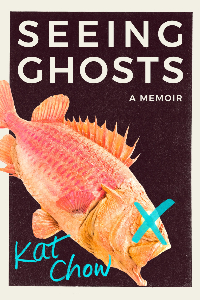 This weekend I'm excited to jump into a new memoir out this week, Seeing Ghosts by Kat Chow, the story of how Chow lost her mother when she was 13 years old. Chow used to work for NPR, so I remember her from being on podcasts like Code Switch and Pop Culture Happy Hour, and have been waiting anxiously for her book to come out. I love memoirs about complicated families, and the reviews of this one so far have been really good – USA Today, Shondaland, Kirkus.
---
For more nonfiction reads, head over to the podcast service of your choice and download For Real, which I co-host with my dear friend Alice. If you have any questions/comments/book suggestions, you can find me on social media @kimthedork. Happy weekend!