Sponsored by Oni Press.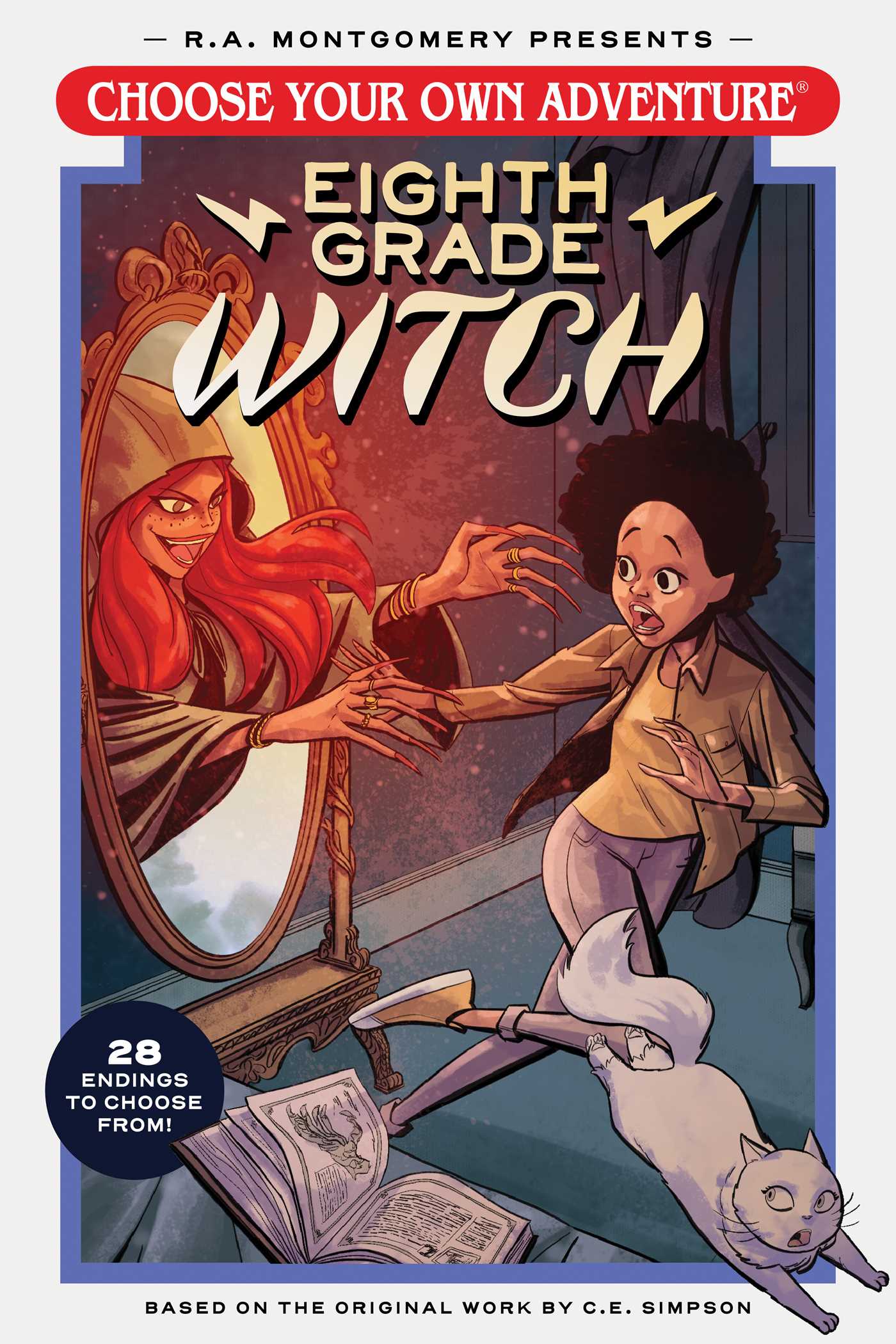 From the hit Choose Your Own Adventure® game book comes a newly adapted graphic novel taking readers on their own visual adventure! Enter a ghoulish world of nightmares, witches, ghosts, and dreaded the eighth grade as Rabbit, the new kid on the block! From learning about the mysterious witch Prudence Deadly, to trouncing through spooky graveyards, to meeting ghostly ancestors or channeling some witchcraft with classmates, no one path leads to the same destination. Will you choose a path that leads to the light? Or will the path you choose lead to a gruesome end? You get to decide!
Welcome to Check Your Shelf. I don't know if it's the barometric pressure today or what, but my eyeballs feel like they're going to strain right out of my skull. So let's get to this newsletter and then we can all rest our peepers.
---
Libraries & Librarians
News Updates
As most people know already, there was a bomb threat outside the Library of Congress last week, prompting an evacuation and an hours-long standoff with the police, but thankfully no one was injured.
The Indianapolis Public Library CEO steps down in response to allegations of systemic racism.
A GOP congressional candidate for Wisconsin terrified a young library worker with his anger over a Pride Month display in the library.
The Campbell (WY) library board tells community members that if they have a concern with books on the library's shelves, they need to follow proper procedure and file a formal complaint.
The Craigshead County (AR) Public Library Board narrowly voted down two new proposals that would have made the board responsible for approving monthly displays and guest speakers.
One resident's query about allegedly biased books at the Pasadena Public Library prompts a city council discussion on how books are selected.
A new proposal from the San Diego Public Library calls for bigger library branches in low-income areas.
A look inside a Florida library that was converted to a COVID-19 treatment site.
The Chicago group Protect Our Parks has filed a request with the Supreme Court to halt construction on Obama's presidential library in Jackson Park, arguing that the federal government failed to conduct the legally required reviews of the building's environmental impacts.
Cool Library Updates
Leslie Jones sparked "happy tears" for a middle school librarian, who was looking to raise money to provide free PPE for staff and students in a mask-optional district.
Worth Reading
No single staffer should control collection decisions.
Calculating the true value of library labor.
Weeding is fundamental: on libraries and throwing away books.
Take a look at the 2021 Public Library of the Year winner!
9 unique library jobs that have nothing to do with books.
These mobile libraries give hope to girls in Afghanistan.
Book Adaptations in the News
The BBC is adapting The English Patient into a TV series.
Disney Branded Television is developing an original movie based on the book From the Desk of Zoe Washington by Janae Marks.
Lakeith Stanfield is starring in the adaptation of Victor LaValle's The Changeling.
MGM scores the rights to Lisa Taddeo's novel, Animal.
Candice Carty-Williams is adapting her novel Queenie as a drama series.
Margaret Truman's Capital Crimes series is being adapted into a TV series.
Here's a first look at the Wheel of Time series.
Here's the trailer for the Apple TV+ adaptation of Isaac Asimov's Foundation trilogy.
SFF books that could make for good adaptations.
Books & Authors in the News
Oprah selects The Love Songs of W.E.B. Du Bois by Honorée Fanonne Jeffers for her latest book club pick.
Children's author and illustrator, Jill Murphy, has died at age 72.
Advance copies of Sally Rooney's unpublished novel keep popping up for sale online, often for hundreds of dollars.
Numbers & Trends
The romance novel sale boom continues.
The endless cycle of book cover trends.
Award News
The winners of the American Book Awards have been announced.
For your hard-core horror fans: the 2021 Splatterpunk Awards have been announced.
Pop Cultured
Make LeVar Burton the new Jeopardy host, you cowards!
On the Riot
The Golden Library of the Moscow tsars that no one can find.
The 5 best libraries to see in Cambridge.
Your in-depth guide to romance novel awards.
5 bookish hills this reader is willing to die on.
---
Have a restful weekend, everyone. I'll see you on Tuesday!
—Katie McLain Horner, @kt_librarylady on Twitter.