Sponsored by Nightfire.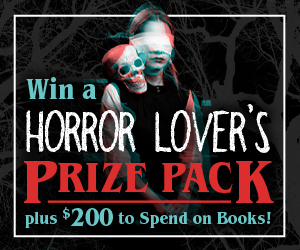 Book Riot is teaming up with Macmillan's Nightfire newsletter for a chance to win a Horror Lover's prize pack containing the following:
– $200 Visa gift card
– The Living Dead by George Romero and Daniel Kraus
– Certain Dark Things by Silvia Moreno-Garcia
– Slewfoot by Brom
– Hex by Thomas Olde Heuvelt
– The Last House on Needless Street by Catriona Ward
Simply sign up for the Nightfire newsletter and fill out the form here to be entered to win.
Hello Audiophiles! I've recently finished a series of reading deadlines, so now it's time to listen to something just because I can! So what do you listen to when you have the freedom to choose whatever you like? The answer is, of course, the biggest door stopper you can find!
For months now, a friend and I have planned to listen to The Eighth Life, a multi-generational, Russian family saga that's over 40 hours long. The audiobook kept getting pushed back, but now it's finally out! I don't think I've ever listened to a book this long before, so I feel pumped and ready to go. We start soon, so I'll keep you updated!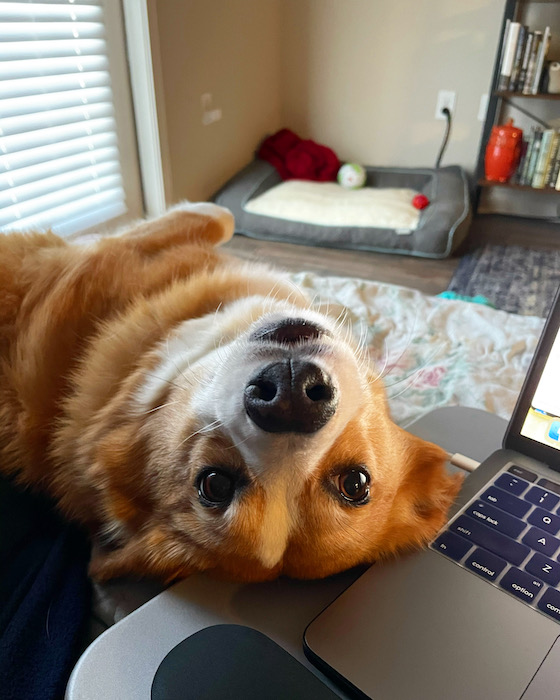 Latest Listens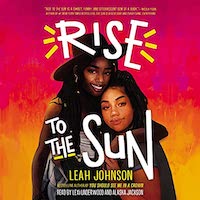 Like I mentioned last week, I've been trying to sneak in a few more summer-related reads. My most recent strategy is to work on home improvement projects I've been putting off. I have furniture to build, mirrors to hang, and artwork to frame. For heaven's sake, I've even been going to the gym more! But no matter how much I listen, there are always more audiobooks waiting in the wings.
One of the audiobooks I've loved is Rise to the Sun, the second book from Leah Johnson, whose You Should See Me in a Crown landed at the top of so many readers' Best of the Year lists. I always feel a little nervous heading into an author's second book when I loved their debut. Can lightning strike twice? With Leah Johnson, it most certainly can.
Toni and Olivia meet at a music festival, but neither have any intention of falling in love. They bicker and protest every step of the way, but soon they fall for each other. This is such a heartwarming story, and Lexi Underwood and Alaska Jackson provide the perfect voices for Toni and Olivia. It's like they are performing monologues for each character as they truly embody our lovestruck duo.
Recent Releases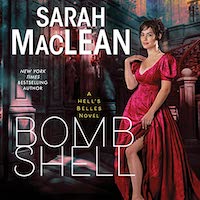 In her MacLean's latest romance novel, she gives us another steamy story that leads to a fabulous happily ever after. Sesily Talbot's reputation is ruined, and she's the talk of the town. But Sesily finds that her reputation gives her a new found freedom as no one is surprised if she's seen alone with a gentleman or two. When Caleb, a friend of the family, seems more concerned for her place in society than she is, Sesily begins to look at him in a different way. Is there more to Caleb than what she's thought all this time?
Narrated by Mary Jane Wells (Devil in Disguise by Lisa Kleypas and The Duchess Deal by Tessa Dare)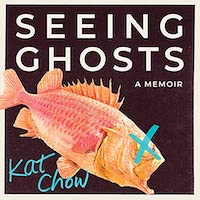 In this riveting new memoir, Kat Chow shares the story of her family's journey with grief. After her mother dies from cancer, Kat and her family try to figure out what their family looks like without her mother. The author interweaves her family's present with its past, giving listeners an inside look at their journey from China to Hong Kong, Cuba, and America. Perfect for lovers of Crying in H Mart and H is for Hawk, Chow's portrait of grief gives a unique perspective of a family's journey to learning how to pick up the pieces after a loved one dies.
Narrated by the author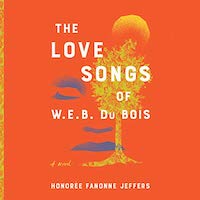 In Jeffers fiction debut, she gives listeners a sweeping epic that spans generations of characters across the decades. Ailey grows up in the North, but spends summers in the South with her extended family. She begins to wonder about her family's past and starts researching the generations of her family, going back hundreds of years. Slowly, Ailey comes to better understand her heritage and embrace who she is today.
Narrated by Adenrele Ojo, Karen Chilton, and Prentice Onayemi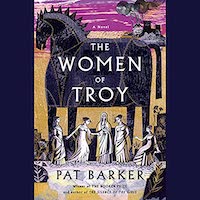 Pat Barker follows up the critically acclaimed Silence of the Girls with The Women of Troy. Briseis, a Trojan Queen and former slave of Achilles, returns as our protagonist. She's now enslaved by Alcimus, and uses her position to reconnect with other women of Troy in hopes of concocting a plan for revenge for the murder of their husbands, fathers, brothers, and sons. Perfect for any myth retelling fan, The Women of Troy will have you sitting on the edge of your seat until the very end.
Narrated by Kristin Atherton (Silence of the Girls by Pat Barker and The Invisible Library by Genevieve Cogman)
In this brilliant sequel to his novel The River, Peter Heller returns with the story of a young man who takes a job at a fishing lodge that caters to wealthy clientele. But when piercing screams rip through the clear, bright mountain air, our protagonist realizes that this resort may not be so idyllic. Prepare yourselves for a riveting suspense story that will have you second guessing at every turn.
Narrated by Mark Deakins (Dark Places by Gillian Flynn and The Heart Goes Last by Margaret Atwood)
Around the Internet
"End-of-Summer Romance Listening" (Audiofile Magazine) – Perfect for those of us trying to sneak in the last few summer reads!
"RBmedia Forms Ascent Audio Brand" (Publisher's Weekly) – Some insider baseball for all of us audiobook nerds
Over on Book Riot
"7 Audiobooks to Listen to in 7 Hours to Tune Out the World"
In "A Better World for Disabled Readers," I discuss the need for able-bodied gatekeepers to take their allyship seriously and help disabled readers build a more accessible bookish world.
---
I'd love to hear from you! Drop me a line at kendra@readingwomenpodcast.com or say hi over on Instagram @kdwinchester. For even MORE audiobook content, you can find my articles over on Book Riot.
Happy listening, bookish friends!
~ Kendra