Sponsored by Amazon Publishing.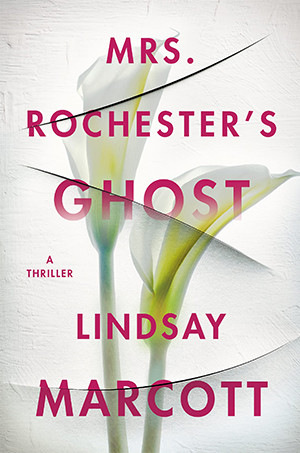 Jane is at rock bottom when a friend calls her to offer an unusual deal—a cottage above the crashing surf of Big Sur on the estate of his employer, Evan Rochester. In return, Jane will tutor his teenage daughter. But nothing is quite as it seems and rumors about what happened to Mrs. Rochester prevail. Amidst all this, as Jane grows close to Evan's daughter, she can't help but fall in love with the secretive entrepreneur. But when a ghostly presence appears in the night's mist, Jane becomes determined to discover what really happened.

Welcome to Read This Book, a newsletter where I recommend one book that you should add to your TBR pile or nightstand or hidden stack under the bed, right away!
When I was younger, I often used to tell my mom that I wanted to be a journalist when I grew up. My mom used to dismiss it as another one of my pursuits, along with dragon hunter and marine biologist. But, just for one split second, a look of terror would gloss over her eyes. Having grown up in Pakistan and then living in the Middle East, she had seen the price free press had to pay and it seemed too high to be fair.
With the news centering around Afghanistan for the past weeks, I have thought of that look often and then thought of the bravery that goes with telling a story, your story, and all the journalists and reporters who risk everything to bring us those stories. That is what inspired my latest pick for you all today.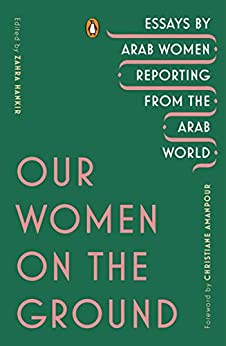 This collection is a series of essays from nineteen 'sahafiyat' [Arabic word female journalists] telling their own stories through the stories of others that they have told over time.
With an enlightening foreword by Christiane Amanpour, these essays by the featured female reporters recount the harassment experienced when walking on the streets of Cairo, to the difficulty of not being able to walk by themselves in the streets of Yemen.
But they also tell the stories that no male reporter has been able to tell. Having been granted the privilege of going into spaces occupied by females alone, these female journalists have been able to add context to a history which often forgets the impact events have on fifty percent of its population.
Apart from the resonant themes of bravery these journalists display, this collection also puts on display the culture of the Middle East. The catch-all term it has become doesn't do justice to each of the individual countries that make up the region. 
Each of the stories in this collection is eye-opening and a transformational experience of its own. If you have read stories like Girls of Riyadh and want more, this is for you.
---
Happy Reading!
Nusrah