Sponsored by Manga Classics.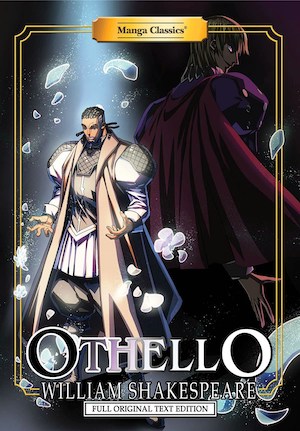 A brilliant general in the service of Venice, Othello is also the new husband of the adoring – and young – Desdemona, whose innocent hero worship has blossomed into love. But can a beautiful girl, so much younger than her husband, truly be faithful? Othello's trusted ensign Iago seems to think not. Can Othello trust him? Can Othello trust anyone? Manga Classics presents Shakespeare's classic story of love, hate, vengeance, and betrayal, in its full, original glory! (This volume features the complete, unabridged text from the Shakespeare play.)
Fellow Book Fiends,
We've somehow made it to Monday again, and I'm so proud of us. I know that Monday is always a long day for me, and maybe it is for you. And of course, it's the first day of the week, which can make it seem like it lasts forever. But I'm trying to take back Mondays, okay? It's a great time to reset, refocus, and start the week off strong. I'm one of those weird people who loves New Year's Day, and Monday is like New Year's Day of the week. You know? No? Too optimistic?
Monday's also a perfect day to look at what's up in the world of books, so I've got a bunch of book deals, reveals, and other book stuff for you to look forward to! And don't forget to stay for the cat pic!
❤️ Emily
Book Deals and Reveals
Jesse Q. Sutanto's Dial A for Aunties is getting a sequel, and here's the cover reveal for the new book, entitled Four Aunties and a Wedding!
Disney Branded TV announced on Twitter that they'll be developing a film adaptation of Janae Marks' From the Desk of Zoe Washington.
On Thursday, I told you Akata Woman was coming. Now, Tor.com has revealed the cover of Nnedi Okorafor's third novel in the Nsibidi Scripts series. So exciting.
Picturestart and Lionsgate Television are teaming up to adapt Squad, an upcoming graphic novel by Maggie Tokuda-Hall and Lisa Sterle.
Amazon's Wheel of Time series kicks off in November. But for now, you can get a first look at the series over at Entertainment Weekly.
Double cover reveal! Mindy McGinnis has revealed the redesigned cover for the paperback release of The Initial Insult and the cover for its sequel The Last Laugh, out on March 15, 2022.
Webtoon, a moblie comics platform, is teaming up with DC to create digital comics set in the DC superhero universe.
Here's another highly-anticipated cover reveal: Ibi Zoboi's novel Star Child: A Biographical Constellation of Octavia Estelle Butler.
Based on the results of a listener poll and the thoughtful consideration of a panel of judges, NPR has announced the 50 Best Science Fiction and Fantasy Books of the past decade.
Here's the first full trailer for Foundation, Apple's adaptation of the Isaac Asimov trilogy.
Anthony Mackie is officially picking up the shield to star in Captain America 4.
Global publisher Quarto is reorganizing its management team as COO Ken Fund prepares to retire.
Tim Robbins has just joined the cast of Apple TV+'s series adaptation of the dystopian novel Wool.
Here's the cover reveal of Heather O'Neill's upcoming book When We Lost Our Heads, out in February 2022. Heather O'Neill tweeted, "Can't wait for you to meet all my lovely murderesses."
Bridgerton's Phoebe Dynevor has signed on to a new project: the TV adaptation of the novel Exciting Times.
Book Riot Recommends
I'm a Contributing Editor at Book Riot, I write the Today in Books newsletter, and I'm a Bibliologist for Book Riot's Tailored Book Recommendations subscription service. I also have a PhD in English, so I'm basically a doctor of books. Books are my life, in other words, so in this section of the newsletter, let me share with you some upcoming books I'm super excited about. And I think you will be too!
Prepare Your Shelves!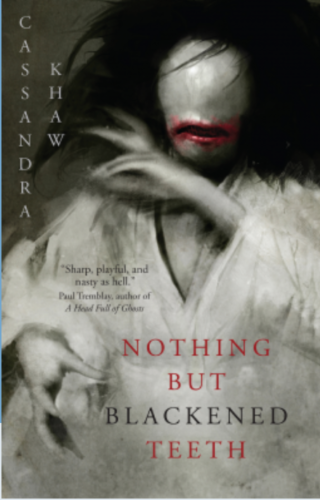 I don't know if it's because fall is so close that I can almost taste the pumpkin spice in the air (we are team pumpkin spice here, by the way). But for whatever reason, I'm really in a horror and thriller mood lately. Nothing But Blackened Teeth is the perfect horror novella to read this fall if you too are in the mood to get into some creepy, atmospheric reads.
And since this is a dark, atmospheric book, let's set the scene first: an abandoned Heian-era mansion with a dark history. It's said to be built on the bones of a ill-fated bride, and the walls are packed with the remains of sacrificed girls who keep the bride company. The perfect place to hold a romantic wedding, right? Well, the group of friends at the center of this novella think so anyway. They've all traveled to Japan for a destination wedding, and the bride and groom have their hearts set on exchanging their vows at this haunted mansion. Shockingly, what starts off as a night of food, drinks, and fun amongst friends… gets a lot more sinister. Lurking in the shadows is a ghost bride with dark desires.
Reading this book is like journeying though a real-life haunted house. Was that a creaky floorboard or the wails of the dead? Did you really just see what you thought you saw out of the corner of your eye? This is how Nothing But Blackened Teeth will make you feel. Get ready for twists, shocks, and surprises, all in a taut 124 pages.
What I'm Reading This Week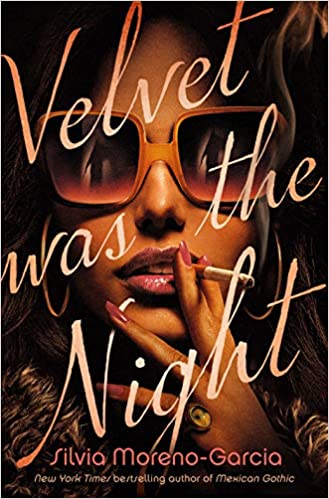 Velvet Was the Night by Silvia Moreno-Garcia
A Slow Fire Burning by Paula Hawkins
Summer Sons by Lee Mandelo
The Mary Shelley Club by Goldy Moldavsky
Instructions for Dancing by Nicola Yoon
Nothing But Blackened Teeth by Cassandra Khaw
Bookish Meme Corner
This book meme is the Mondayest book meme to ever Monday. You'll see what I mean. The struggle is real.
Other Things That Make Me Happy
I'm finally watching The White Lotus on HBO Max. And yes, it is so good! If you've watched it already, no spoilers. I'm only on episode 2, and I hear there's a big twist!
Love a good book/card game crossover? Check out the game Marrying Mr. Darcy. We recently leveled up our game and got the undead expansion pack, which adds an undead plague to your Jane Austen shenanigans. There's also a really fun Emma expansion pack, because Emma is the best.
Purrli: It's a purring cat right at your fingertips. Thanks to Liberty for sharing!
And Here's A Cat Picture!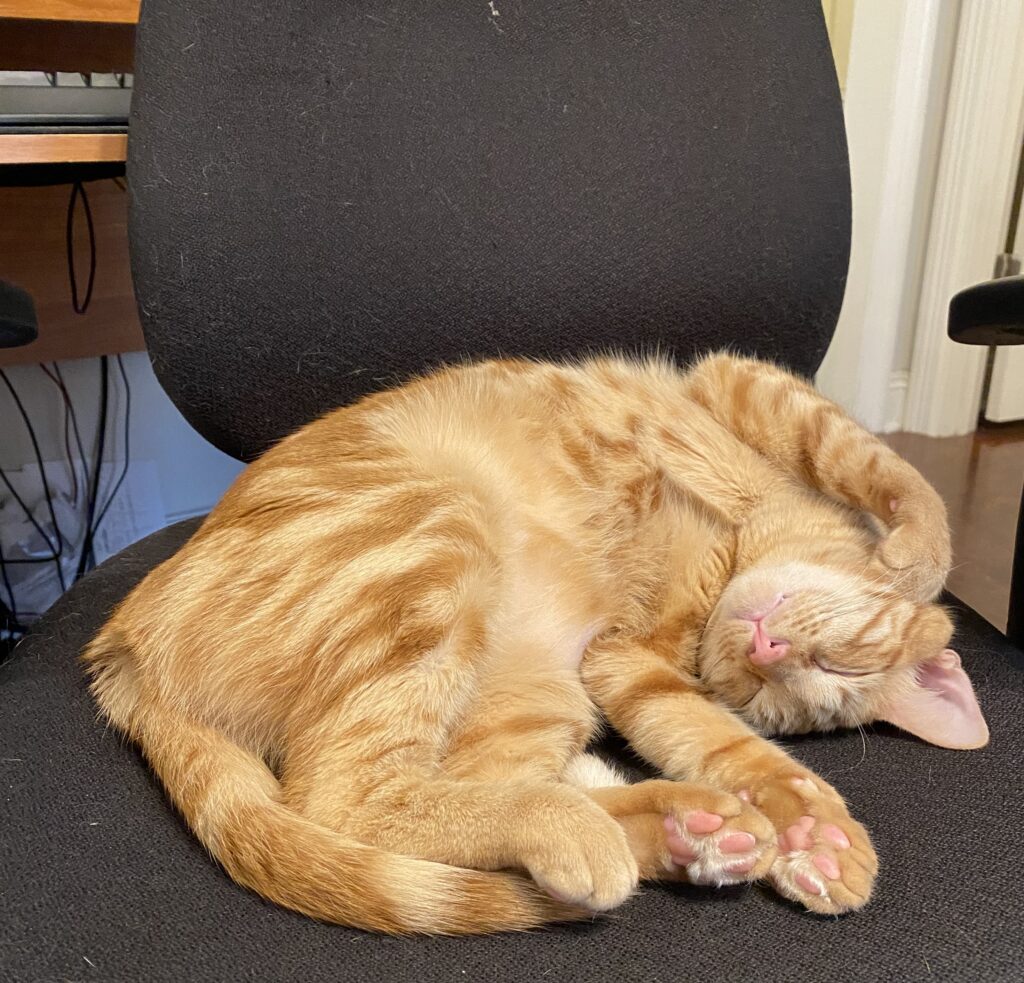 Look at Murray. He is the ultimate office desk cat, isn't he? Murray is our middle child, but don't worry. We still give him plenty of attention. I mean. Just look at those pink toe beans. How can you say no to pink toe beans?
You can't. Unless you're a monster.
---
You did it! You made it through Monday's Book Radar! I hope all of your new-week resolutions come true. ❤️ Emily