Sponsored by Nightfire.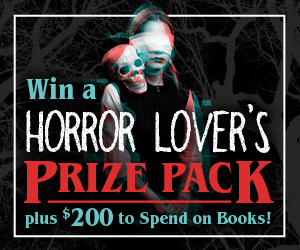 Book Riot is teaming up with Macmillan's Nightfire newsletter for a chance to win a Horror Lover's prize pack containing the following:
– $200 Visa gift card
– The Living Dead by George Romero and Daniel Kraus
– Certain Dark Things by Silvia Moreno-Garcia
– Slewfoot by Brom
– Hex by Thomas Olde Heuvelt
– The Last House on Needless Street by Catriona Ward
Simply sign up for the Nightfire newsletter and fill out the form here to be entered to win.
Welcome to the Kissing Books newsletter y'all. I'm P.N. Hinton, your guide to the world of romance novels. I hope your spirit is doing well today. Whether it's a backlist, new release, or an under the radar delight, I aim to help you find a book or two that you can get lost in. If you're new to the Kissing Books newsletter, welcome and enjoy your stay. If you're a long-time reader, welcome back; it's good to see you again.
Hubby is still unsure about Ice Planet Barbarians, but he did realize he has read The King Spinster's Bride by the same author. So, he at least knows the writing style. That said, I almost passed out laughing at his reaction to me telling him that there was a sub-genre in romance with dinosaurs. He stood there, blinked at me and said, "No. You will not put that image in my head. Not today Satan."
Book News:
In yet another example of "what the actual heck were you thinking", another non-POC author went on a rant about racism. (Please note I'm not linking to them at all but a tweet where I say snippets of said video). I'll admit that I didn't even know who this author was until after the drama started. I can't even say if there is romance in their novels. What I can say though is I doubt I'll start seeking their books out. I mean, I'm all for having your own opinion on things; this is not me trying to say she can't have her own.
However, I really hate when people say, "I don't see color" because you're lying. Whenever we're asked to describe someone, that is one of the first things we say or what their ethnicity is. Seeing someone as a person of color doesn't make you a racist; it means your eyes are working because you're observing a noticeable trait about a person. Treating that person differently because of said race is what makes you a racist.
When I hear people say that phrase, I don't think they're paragon of virtue or an ally. What I hear is that they're intentionally ignoring race because if they call attention to it, then they also have to acknowledge that there are systems in place around the world that were implemented purely to keep people who don't look like themselves down. Especially here in America. In recent years, calling attention to this has been equated to being unpatriotic which is utter shite. You can still love something or someone while simultaneously acknowledging their shortcomings. Again, that just shows that your eyes and brain are working as they should.
I feel this way about everything; movies, books, music, etc. I'm actually not one of those who throw the baby out with the bathwater people. I don't vilify people if they like a specific form of entertainment as long as they can admit there are problematic issues with it. I've said it before and I'll say it again; old school romance is problematic AF. But there are some from that era I still read because I can acknowledge that the roots aren't great. It's also why I try to remember to give a disclaimer every time I mention one in the newsletter so you know going in what you may be able to expect.
Enough of that unpleasantness. Onto happier topics!
Around the Web in Romance:
Between the Romance for Haiti fundraiser and Romancelandia for Afghan Women, Romancelandia is really stepping up and showing out to help our fellow human beings, as we are wont to do. I know that we as a community have our fair share of in-fighting, since we're passionate people, but we really do come together when we need to and that will always make us awesome.
Rioter Mariela created this list of sixteen of the best contemporary romance novels since 2016.
Talia Hibbert and Penny Aimes, author of the most anticipated upcoming For the Love of April French will be chatting about said book via a Virtual Event at Love's Sweet Arrow on August 29th. I just started this book an hopefully can have it finished by then!
If my library card looked like this, I would carry it from city to city until it literally fell apart.
Here is a list of some of the sexiest books from 2021. I can concur with a few of these (looking at you Act Your Age, Eve Brown and Neon Gods!)
I thoroughly enjoyed this lesson in etiquette courtesy of Edwina and Rafe, the main characters from Christ Caldwell's latest, Along Came a Lady.
And we have this roundup of some summer rom-coms to end the season with.
New Releases & Deals:
Here are some of the new releases we have to look forward to this week.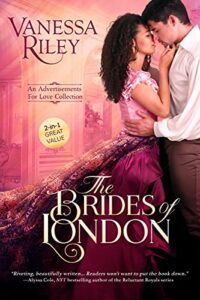 Brides of London by Vanessa Riley
Foolish Hearts by Synthia Williams,
Blind Date With a Spare Heir by Yahrah St. John
Head Over Tentacles by K.L. Hiers
Bombshell by Sarah MacLean
Charmed by Laura Pavlov
The Highland Fling by Meghan Quinn
And here are some of the deals that you can try to snag. As always, please remember that these deals were active as of the writing of this newsletter.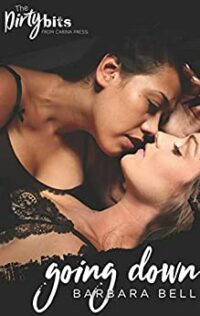 After the Wedding by Courtney Milan is available for $.0.99.
My Fallen Saint by J. Kenner is $0.99.
Unforgotten by Garrett Leigh can be snagged for $1.99.
Going Down by Barbara Bell is also $1.99.
Get a Life Chloe Brown is currently showing at just $1.00.
Changing Lines by RJ Scott and V.L. Locey is going for $0.99.
Seducing My Guardian by Katee Roberts is also showing at $0.99.
---
And that's all for now. I'll be back Thursday with another edition of the letter but you can always catch glimpses of me over on Twitter under @Pscribe801. Until then.