Sponsored by Sandra Brown's new historical thriller Blind Tiger.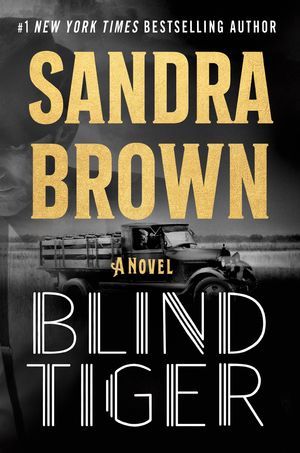 The year 1920 comes in with a roar in this rousing and suspenseful novel by #1 New York Times bestselling author Sandra Brown. Prohibition is the new law of the land, but murder, mayhem, lust, and greed are already institutions in the Moonshine Capitol of Texas. It's there that young widow Laurel Plummer and Deputy Thatcher Hutton will find themselves on the opposite sides of a moonshine war, where the blood flows as freely as the whiskey.
Welcome to the Kissing Books newsletter y'all. I'm P.N. Hinton, your guide to the world of romance novels. I hope your spirit is doing well today. Whether it's a backlist, new release, or an under the radar delight, I aim to help you find a book or two that you can get lost in. If you're new to the Kissing Books newsletter, welcome and enjoy your stay. If you're a long-time reader, welcome back; it's good to see you again.
So apparently KU had a deal for books trending on TikTok and of course Ice Planet Barbarians came up. My spouse asked if I read them and I told him no because, while I appreciate the popularity and the fanbase, it's not my speed. He decided he was going to listen to the first one to see what it was all about. I told him to give me live reactions as he read. This should be fun.
Bookstore Romance Day:
This Saturday is the third annual Bookstore Romance Day! We all know that romance is like the proverbial red-headed stepchild of the publishing industry, which isn't fair especially considering it is sometimes the genre that "keeps the lights on." This day was created to give independent bookstores a way to celebrate the readers and writers of romance books.
Look, I know sometimes it can be a struggle since not all indie stores sell romances. And if they do, their catalog is a bit small or mainly focused on one or two author's backlogs. Still, I urge you to visit your local one this day, if you can, and make a purchase. Even if they don't have anything there or aren't doing events, you can still support them by ordering from their site or, if they have it, their Bookshop.org affiliate. Believe me, I love Barnes & Noble as much as the next bookdragon. And, as I got a membership as a gift last year, I shop there more frequently now. But I have also made it a point to shop at my local women-owned independent bookstore on this day for the last two years and will continue that tradition this year.
Romance News:
Speaking of Bookstore Romance Day, Astoria Bookshop has quite the impressive line up for a panel that is going to take place on that same day. I really appreciate the diversity here, not going to lie.
I am a gal who loves romance novels that are set in bookstores, since it combines two of my favorite things, so I was super stoked to see this list by Jess. My TBR pile on the other hand…I also enjoy that this is on the same wavelength as Bookstore Romance Day.
There's not a whole lot of information out on this just yet, but the teaser for this romance bracket is delightful. You can also check out the site directly although it's still in the process of being fleshed out. All I know is I'm excited to see what books are put up and voting on this, especially since I'm sure it will be more accurate of what the Romance community actually likes. (coughs in RWA and Goodreads Choice Awards)..
Want a fun way to pick your next romance novel? Silvana has you covered with this gif she made on her Twitter page.
Check out this awesome body-positive cover for Taj McCoy's Savvy Sheldon Feels Good as Hell. I'm always for a book that promotes self-love.
Rebekah Weatherspon signed an exclusive deal with Audible to write a 'joint custody dog owner romance'. This sounds delightful!
Here is a round-up of even more M/M romances to curl up with in your reading nook.
If you're a fan of Tasha L. Harrison and audiobooks, you'll be pleased to hear that A Taste of Her Own Medicine is now available in that format.
Looking for places online to read some steamy erotica? Here you go!
I really enjoyed reading this take on the differences between the 'enemies to lovers' and 'rivals to lovers' trope. Either way, I still love both but agree that there are distinct differences between the two.
And speaking of enemies to lovers, this run-down of one writer's first experience watching the iconic 10 Things I Hate About You was quite the journey.
New Releases & Deals:
Some of the releases hitting the shelves this week are:
The Dating Playbook by Farrah Rochon (I can't wait for this one personally since I thoroughly enjoyed The Boyfriend Project)
Bidding for the Bachelor by Jackie Lau (yay another M/M romance!)
Greeking Out by Collette Davison (M/M romance aboard)
Battle Royal by Lucy Parker (CW/TW for grief)
Dragons After After by Louisa Masters (DRAGONS!!)
And here are some of the book deals I found. All the books listed below can be clicked on for the low price of $1.99. That said, please note, that these deals are active as of the writing of this newsletter and may change by the time it is published.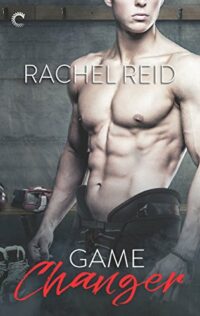 The Fireman Who Loved Me by Jennifer Bernard
Careless Whispers by Synthia Williams.
Game Changer by Rachel Reid
The Pleasure Trap by Niobia Bryant
One Heart to Win by Johanna Lindsey
---
And that's all for today. I hope that your week starts off amazing and fantastic and look forward to seeing y'all again Thursday. As always, you can give me a follow at Twitter under @PScribe801. Happy reading!