Sponsored by Nightfire.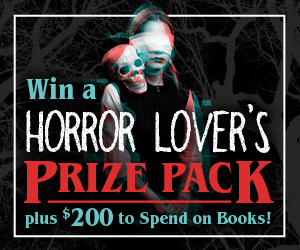 Book Riot is teaming up with Macmillan's Nightfire newsletter for a chance to win a Horror Lover's prize pack containing the following:
– $200 Visa gift card
– The Living Dead by George Romero and Daniel Kraus
– Certain Dark Things by Silvia Moreno-Garcia
– Slewfoot by Brom
– Hex by Thomas Olde Heuvelt
– The Last House on Needless Street by Catriona Ward
Simply sign up for the Nightfire newsletter and fill out the form here to be entered to win.
Happy Friday, shipmates! It's Alex, with some alternate history SFF for you to check out. I don't know about you, but I'm ready and eager to dive into the weekend and hopefully, maybe, if I'm lucky scrabble together the time to do some reading. I'm currently working on Savage Bounty by Matt Wallace (Matt and I have the same agent, FYI) and We Have Always Been Here by Lena Nguyen. If I can manage to finish one of these this week, I'll feel pretty good about myself. Hope you have books just as good waiting for you! Stay safe out there, space pirates, and I'll see you on Tuesday!
Something to smile about today: these two guys dancing
Let's make the world a better place, together. Here's somewhere to start: https://blacklivesmatters.carrd.co/ and anti-asianviolenceresources.carrd.co
---
News and Views
Fantastic Fiction will have Karen Lord and A.C. Wise for their reading series on August 18th! This will be streamed on YouTube.
SyFy Wire talks to Saladin Ahmed
Six days left on Apex Magazine's kickstarter
Benedict Cumberbatch Reads Kurt Vonnegut's Letter of Advice to People Living in the Year 2088
A real world Witcher school in Poland?
In case you missed it, I love Nic Cage and everything he does
SFF eBook Deals
Binti: The Complete Trilogy by Nnedi Okorafor for $1.99
Reset by Sarina Dahlan for $0.99
The Weight of a Thousand Oceans by Jillian Webster for free
On Book Riot
This week's SFF Yeah! podcast is a potpourri of current favorite reads and news
Enter to win a copy of Sword and Stone Table edited by Swapna Krishna and Jenn Northington
This month you can enter to win a $250 Barnes & Noble gift card, a $100 gift card to a Black-owned bookstore, a pair of airpods pro, and a QWERKY keyboard.
Free Association Friday: What If?
Since Marvel decided to launch its animated fanfic of its own properties this week, I thought a "what if" theme for SFF would be appropriate, too! So here's a selection of SFF that's alternate history in one way or another. And if you'd like even more alternate worlds to read, check out this post over at Book Riot: 15 Great Alternate History Books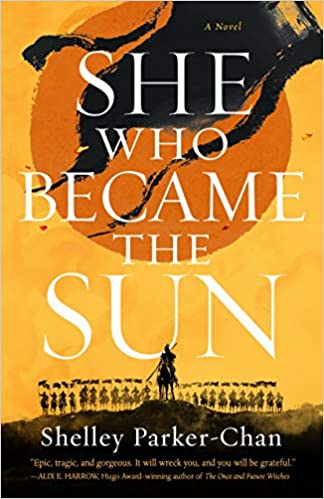 What if the first Ming emperor was a woman? Set in 14th century China under the rule of the Mongolians, the daughter of a starving peasant family takes on the name and the destiny of her older brother after he dies of despair. She enters a monastery, pretending to be a male novice, and driven by her need to survive and the greatness that is hers in her brother's place, leads a rebellion.
What if the native peoples of Africa developed steam power before their would-be colonial oppressors did? Everfair is a land created by Black people from many nations, "purchasing" land from King Leopold II to set aside as a safe haven and Utopia for the people of Congo and those who have escaped their enslavement in other nations. It becomes a place of international cultures and peaceful exploration where those who were silences in our version of the world fly airships and tell their stories.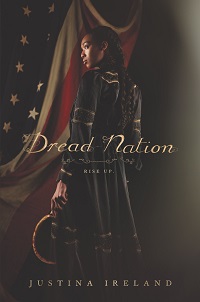 What if the Civil War ended when the dead began to rise from the killing fields of Gettysburg? This new America is a place where certain children (those governed by the Native and Negro Education Act) are forced to attend combat schools where they learn to put down the hungry dead. Jane is one such Attendant who, after graduating, returns to her home in Kentucky to ignore politics as much as possible… until families around her county start going missing.
What if Nazi experimentation had unlocked an even more horrifying weapon to be used in World War II: supernatural abilities? A British secret agent named Raybould Marsh discovers the Reich's terrifying weapons and realizes he saw them tested before, during the Spanish Civil War. How to eliminated them and the research that created them is a mission of utmost importance to the Allies, barely clinging to survival. But the weapons are not mindless by a long shot. They have their own twisted plans: for the war — and for Raybould.
What if, due to someone piercing the veil, Cairo became the center of the world in 1912 instead of London? The Ministry of Alchemy, Enchantments and Supernatural Entities's youngest agent, Fatma el-Sha'arawi is called in on a case of the utmost import: the murder of an entire secret brotherhood dedicated to the man who opened the veil forty years ago. The twist? The murderer claims to be that man himself; true or not, the mere rumor sets Cairo into severe unrest. Fatma must restore peace to the city and unravel the imposter's identity — at least she hopes he's an imposter. Also check out The Haunting of Tram Car 015 for another book in this universe!
What if three enslaved women on the island of Saint Domingue summon the goddess Ezili into the physical world? The three women work their magic when burying a still born baby, summoning the goddess with the unused life. After traveling across space and time, Ezili turns her attention to her summoners and their suffering and plants in them the seeds of uprising.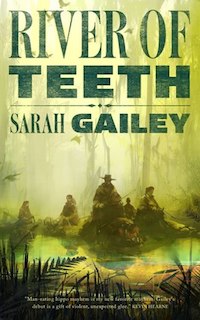 What if a US senator's bizarre plan to introduce hippos to the Mississippi River in the later 19th century had actually happened? You get mean-spirited, murderous mammals infesting the bayous of Louisiana, and an entire profession dedicated to wrangling them. This book tells the story of one such crew that braves the wrath of the hippos, and their pursuit of both wealth and revenge. (Full disclosure: Sarah Gailey and I share an agent.)
What if the War in Heaven descended to Paris for its final, bloody chapters? The grand ruin of the city is still filled with magic and mayhem, with the houses of the fallen and the not making alliances and vying for survival while House Silverspires, ailing due to its long-missing founder Morningstar, may teeter over the edge and take the whole glorious wreck with it.
---
See you, space pirates. If you'd like to know more about my secret plans to dominate the seas and skies, you can catch me over at my personal site.