Sponsored by Nightfire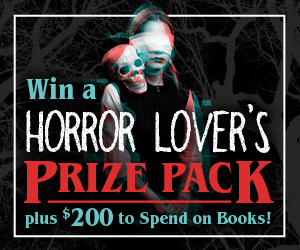 tk
Alyssa Cole Hosting Birthday Book Drive for Women's Prison Book Project
Romance, thriller, and graphic novel author Alyssa Cole is doing something special for her birthday. The author has teamed up with the Women's Prison Book Project and Black Garnet Books for a Birthday Book Drive. Check out Black Garnet's curated wishlist of books by Black romance authors that you can buy to donate to incarcerated readers. If you can't buy books, but you have books you'd like to donate, check out the Women's Prison Book Project for mailing instructions (and additional wishlists).
Bullet Train, Starring Brad Pitt, Gets April 2022 Theatrical Release
David Letich's fim Bullet Train—based on the Japanese novel Maria Beetle by Kotaro Isaka—will get a theatrical release on April 8, 2022, Sony announced on Monday. The film stars Brad Pitt, Sandra Bullock, Joey King, Andrew Koji, Brian Tyree Henry, Michael Shannon, Aaron Taylor-Johnson, Hiroyuki Sanada, and Benito A. Martínez Ocasio. The screenplay was written by Zak Olkewicz.
Dolly Parton to Publish Her First Novel
Country music superstar Dolly Parton is an international superstar and a huge sponsor of the Moderna coronavirus vaccine. And now, she's got one more thing to add to her list of accomplishments: she's written a novel. Parton's novel Run, Rose, Run, which she cowrote with James Patterson, will be published by Penguin Random House next year on March 7, 2022. The novel follows the story of a young woman who moves to Nashville to pursue her dreams of making music. Alongside the release of the book, Parton plans to release an album of the same name, consisting of 12 original tracks.
Bookish Hotels and BNBs Around the World for Your Next Getaway
Might there be bookish travel in your future? Whether you're planning a trip or just fantasizing about it for now, here are hotels and BnBs are decked out with author inspired decor, books galore, and lots bookish fun!