Sponsored by Einstein: The Fantastic Journey of a Mouse Through Space and Time by Torben Kuhlmann, published by NorthSouth Books, September 7, 2021.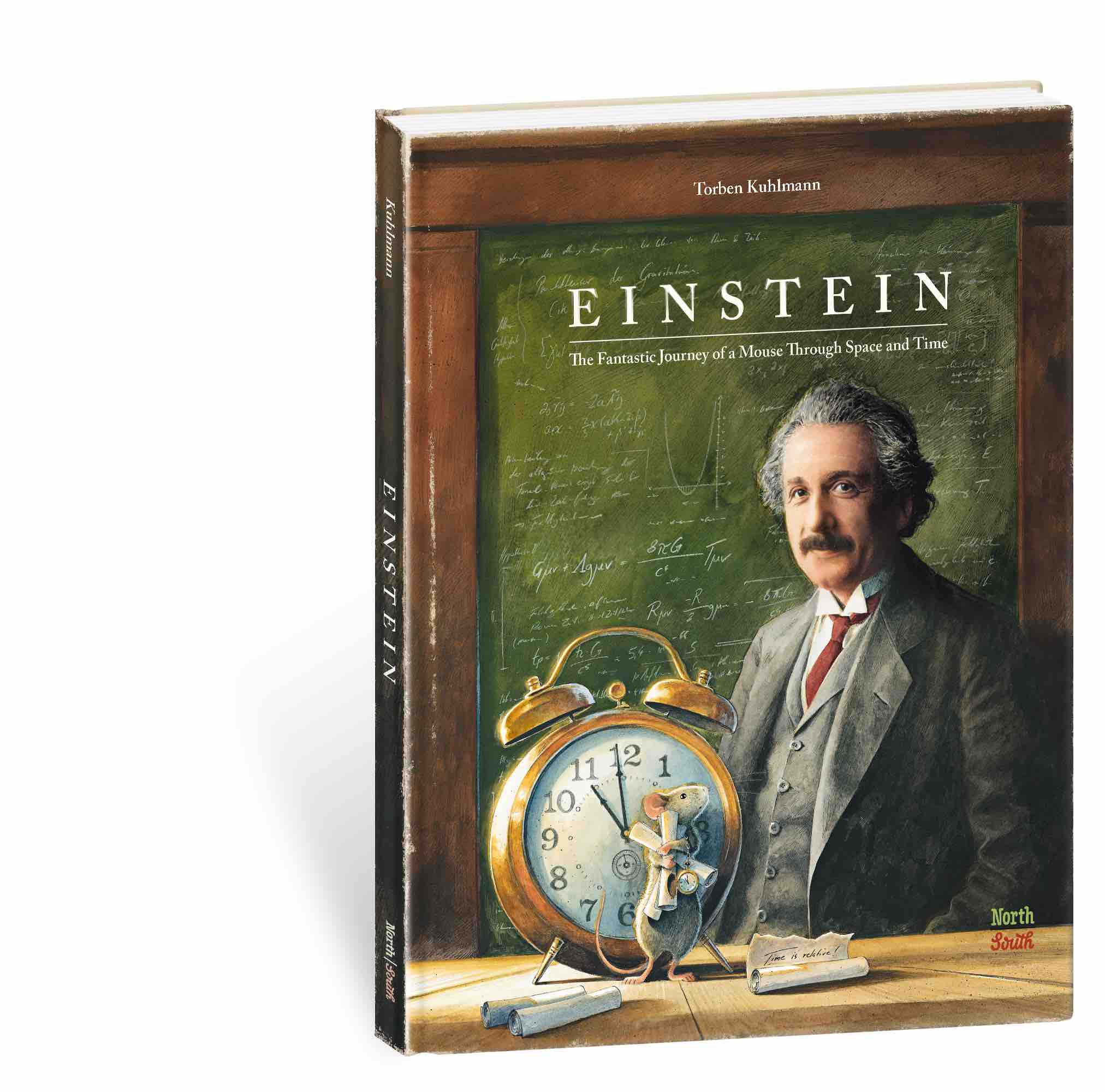 Time is relative! A new Mouse Adventure from bestselling author Torben Kuhlmann! When an inventive mouse misses the biggest cheese festival the world has ever seen, he's determined to turn back the clock. But what is time, and can it be influenced? With the help of a mouse clockmaker, a lot of inventiveness, and the notes of a young Albert Einstein he succeeds in traveling back in time. Award-winning illustrator Torben Kuhlmann's brilliant new book, Einstein, bends time and imagination!
Happy Thursday, kittens! This is it, my last Book Radar for the foreseeable future. But don't forget, you can still join me each week for the New Books newsletter, which I'll be updating with additional stuff starting next week (please do sign up!), and the All the Books! podcast, and you can always find me on Instagram and Twitter. I talk about books in all those places! Thank you to Emily for taking over, and a big thank you to everyone for tuning in here each week. Book people are the best people. ❤️ (And Kaye, I can still text you cat pictures!)
Moving on to today's newsletter and book talk: I have a lot of fun news, including adaptation deals, a lot more book cover reveals, and a look at my most anticipated novel of 2022. Plus I've included a picture of my big orange turkey, some trivia, and more! I hope you goodbob and we same place again very now. – xoxo, Liberty, Your Friendly Neighborhood Velocireader™
Trivia question time! Velvet Was the Night, the upcoming novel by Silvia Moreno-Garcia, is set in the capitol of Mexico, which is…? (Scroll to the bottom for the answer.)
Deals, Reals, and Squeals!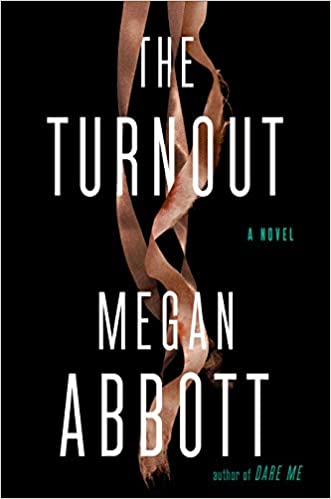 The Turnout by Megan Abbott is the new Read With Jenna book club pick.
Here's the cover reveal for Savvy Sheldon Feels Good as Hell by Taj McCoy.
Keah Brown has written a comic for DC Comics.
John Lithgow has joined the cast of Killers of the Flower Moon.
Here's the cover reveal of Sisters of the Forsaken Stars by Lina Rather.
Denne Michele Norris has been named the new editor-in-chief of Electric Literature.
Check out the animated series The Witcher: Nightmare of the Wolf trailer.
Don Winslow's City on Fire release has been pushed to 2022.
Here's the cover reveal of A River Enchanted (Elements of Cadence Book) by Rebecca Ross.
Vince Vaughn will star in the series adaptation of Bad Monkey by Carl Hiaasen.
Here's the cover reveal of Our Little World by Karen Winn.
Here are 10 of the most anticipated 2021 fall middle grade releases.
Here's the cover reveal of Hotel Magnifique by Emily J. Taylor.
Here's a round up of August book club picks.
Book Riot Recommends
At Book Riot, I work on the New Books! email, the All the Books! podcast about new releases, and the Book Riot Insiders New Release Index. I am very fortunate to get to read a lot of upcoming titles, and learn about a lot of upcoming titles, and I'm delighted to share a couple with you each week so you can add them to your TBR! (It will now be books I loved on Mondays and books I'm excited to read on Thursdays. YAY, BOOKS!)
Excited to read: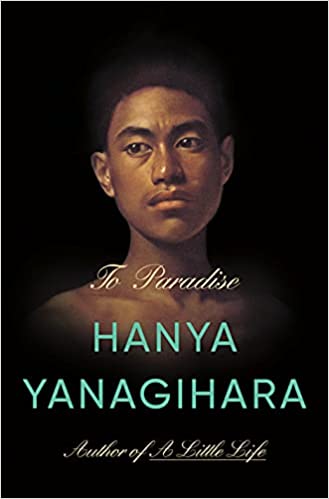 To Paradise by Hanya Yanagihara (Doubleday, January 11, 2022)
For my last newsletter, I had to choose this book, because I am desperate to read it! And as if I wasn't excited enough to read the new book from the author of A Little Life, it sounds like it's going to be very David Mitchell-y! It's set in an alternative America and spans THREE centuries in New York, where people's lives can be lived a little differently that our reality. But it still sounds like there will be lots of complicated relationships and love and loss, just like A Little Life. I cannot wait to sink into this novel—and it's another big one, it's 720 pages! MY BODY IS READY.
What I'm reading this week.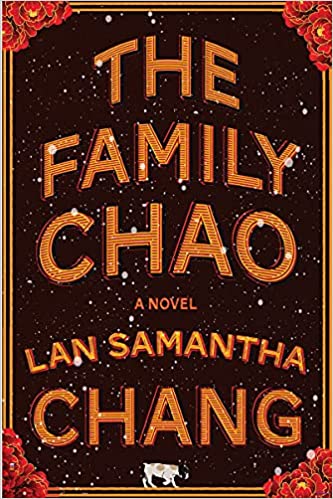 The Family Chao by Lan Samantha Chang
Marion Lane and the Deadly Rose by T.A. Willberg
Time Is a Mother by Ocean Vuong
The Book of Ebenezer le Page by G.B. Edwards
Heartbreak: A Personal and Scientific Journey by Florence Williams
Song stuck in my head:
Driftin' (feat. Han Han) by Lex Junior. I heard this in a popsicle commercial and it makes me want to boogie. (Also, I'm still really into listening to songs I loved when I was young. You can listen to a lot of them in this playlist I made!)
And this is funny:
Where is the lie? (And more Ted Lasso humor.)
Happy things:
Here are a few things I enjoy that I thought you might like as well:
Purrli: This website makes the relaxing sounds of a cat purring. (Why do I include this every time? Because it's really that helpful.)
And here's a cat picture!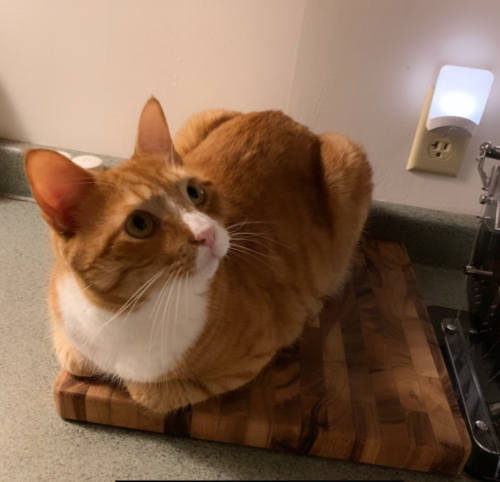 Should I wait until Thanksgiving to eat this turkey?
Trivia answer: Mexico City.
Thank you for being a part of this experience, and please be sure to visit me at my other projects, which I listed in the introduction. Have lots of fun with Emily, and I will see you soon! ❤️ xoxo, Liberty