Sponsored by Karma: A Yogi's Guide to Crafting Your Destiny.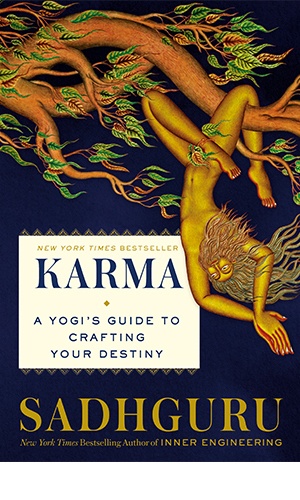 Who really understands the concept of karma? Half the time when people are referencing it, it sounds like some form of revenge. But karma is a much deeper and richer concept than that. As explained by Sadhguru, yogi & mystic, karma means action. Sadhguru turns the tables by showing us clearly that karma is an empowering possibility for taking charge of our lives by choosing how we respond to what is happening to us. With celebrity fans from Will Smith to Tom Brady, this enlightening book offers in depth insights on the concept of Karma and shows how to achieve true happiness.
Happy Tuesday, book friends! Who is excited about books today? *raises hands* *raises feet* *falls over* I had a delightful week off, which I spent reading new books and watching old television. And also reading old books—I am a few more books into my Stephen King reread. (Not as many as I'd like, but The Stand was one of his first books and it's over 1300 pages, lol.) In all, I'd give my vacation 10/10, would do again. But I am also happy to be back here with you, talking about books. 😊
Moving on to books: I am excited to get my hands on a lot of today's releases. At the top of my to-buy list are Giannis: The Improbable Rise of an NBA MVP by Mirin Fader and Dark Waters by Katherine Arden. And speaking of today's great books, for this week's episode of All the Books! Vanessa and I discussed some of the wonderful books that we've read, such as Spirits Abroad, The Manningtree Witches, Gone for Good, and more.
And now, it's time for everyone's favorite gameshow: AHHHHHH MY TBR! Here are today's contestants: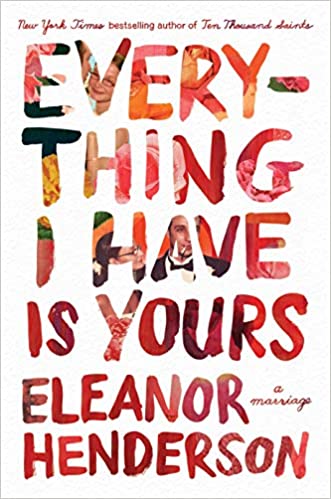 I am a big fan of Henderson's novels, so I was excited to read this memoir. It's about her marriage and her husband's chronic illness. It's a beautiful, heart-rending story of young love, a long marriage, and the usual bumps in the road in any relationship. But Henderson's husband got sick, alarmingly ill, and for years it baffled doctors and sent him into a dark place. Henderson writes eloquently and honestly about how hard love can be at times, how hardship takes its toll on a relationship, and what is worth fighting for.
Backlist bump: Ten Thousand Saints by Eleanor Henderson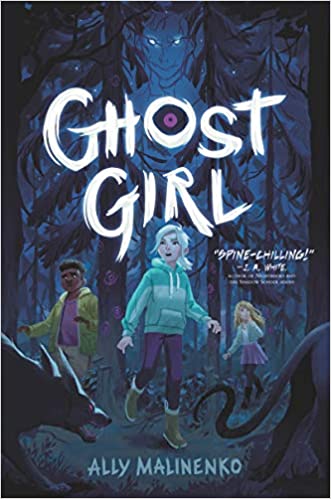 I don't know what has shifted, but I am super into ghosts lately. Not like real ghosts, please don't send any to my house, but ghost stories. This is a great middle grade debut about a young girl named Zee Puckett (what a name!) who becomes the object of ridicule and nicknamed 'Ghost Girl' after she tells her classmates she thinks she saw a ghost after a storm strikes their town. Her classmates can mock her all they want, the truth is that strange things are happening, people are missing, and Zee and her friends Elijah and Nellie are going to get to the bottom of it, with or without any help.
Backlist bump: Ghost Squad by Claribel A. Ortega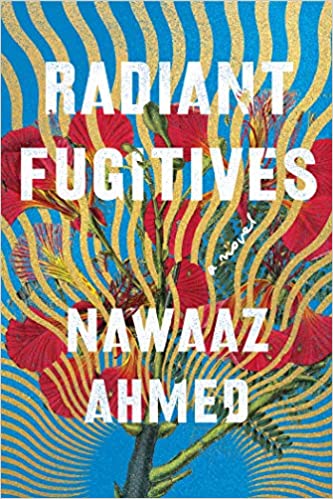 And this one came out last week, but I thought it was worth mentioning! It's a fabulous debut novel about three generations of a Muslim Indian family. Seema was exiled from her family by her father after telling them she was a lesbian. She has been living a mostly successful life in California without them, but when she finds herself nine months pregnant and alone, she reaches out to the people she loves: her mother and sister. The women travel to be with her, but family is complicated, and the weeks leading up to the baby's birth will be filled with secrets, misunderstandings, and heartbreak. It's a powerful story about love and forgiveness, told from the point of view of Seema's baby.
Backlist bump: Marriage of a Thousand Lies by SJ Sindu
Say it with me now: YAY BOOKS. Thank you, as always, for joining me each week as I rave about books! I am wishing the best for all of you in whatever situation you find yourself in now. – XO, Liberty