Sponsored by Soho Teen.
When 16-year-old Saskia Brown discovers a method of communicating with boys from the past, she's eager to share her revelation and find friendship at her new school. But what begins as a thrilling diversion from everyday life quickly becomes dangerous as jealousy, violence and secrets threaten everything the girls hold dear.
Hey YA Readers!
I hope you're ready to be hungry with today's look at YA books featuring food trucks. Foodie YA has been on the upswing in the last couple of years, with tons of romances centered around finding love while competing on food reality shows and competitions, as well as on the job. It's been fun to see so many, but I've got to say, I'm especially partial to YA food truck books.
I live in an area where we regularly have food truck festivals and they're my favorite way to expand my culinary horizons. It's a small town, so we don't have a wide range of restaurants, and food trucks provide the opportunity to discover new foods without needing to travel far.
For teens, food trucks provide the same, and in YA literature food trucks offer such a perfect story setting. You have a workplace that's tiny, and being in such a confined space offers a lot of time for things to happen between and among characters. This might be love, it might be friendship, or in some cases, it might be the ultimate punishment.
Find below a delicious array of food truck YA books. Included are two of my personal favorites that I never stop thinking about when I visit a food truck — my mind wonders what those characters might be up to, as well as what the actual teens who may be working those trucks are themselves experiencing. Note that there is only one book here by an author of color. We've seen a good number of foodie YA featuring teens (and authors) of color, but it's surprising how few have included food trucks.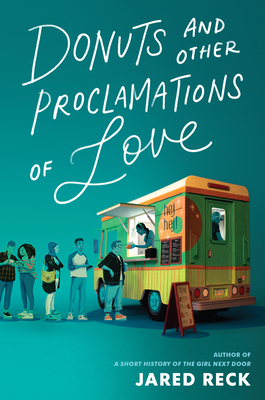 Easily one of my favorite books this year is Reck's sophomore novel set on a Swedish food truck. Oscar lives with his grandfather and works with him on the truck; one of their specialties is a specific type of donut. What slowly unravels through the book is the story of how and why Oscar's grandfather came to the US from Finland, as well as the immense weight of grief within him. There's a fun and poignant plot in the story featuring a girl in Oscar's class who asks him to help her with a project meant to repurpose apples tossed away during school lunches that, as you might guess, leads to a little bit of love along the way. This one's a tear-jerker, with threads about queer love, about friendship, and includes plenty of delicious food, Swedish phrases, and even space for laughter.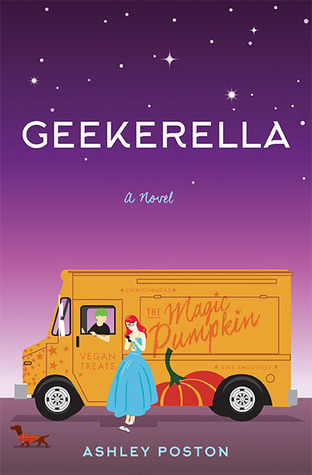 First in a fun, fandom-centric twist on Cinderella, Poston's novel follows Elle Wittimer, a devoted fan to the classic sci-fi series Starfield. When she learns about a costume contest wherein the prize is meeting one of the actors in the show's reboot, she jumps at the chance. It's with the money she makes from working at the Magic Pumpkin food truck that helps her fund the endeavor.
Darien is a teen actor who feels like such a fake. He's been cast as one of the actors in the Starfield reboot but doesn't think he's cut out for it.
When Elle and Darien meet, though, they can do more for one another than imagined.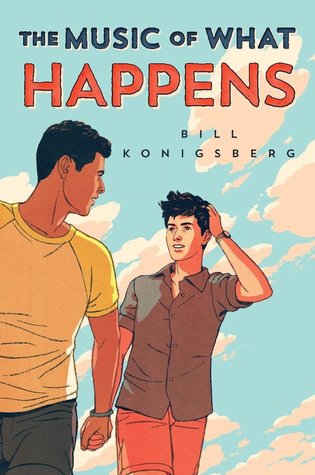 What happens when two very different teen boys, both with a heap of challenges in their lives, are working together in the Arizona heat for the summer on a food truck?
Sparks, potentially.
Max and Jordan are complete opposites, but being side by side in Coq Au Vinny might help them fall for each other, as well as better understand themselves.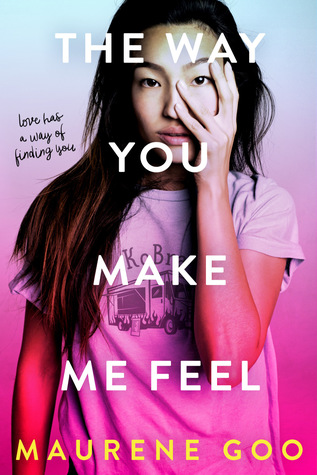 This book will make you laugh, as well as potentially hate the main character who is as much an obnoxious prankster teen as you can imagine (that, to me, is precisely what makes her endearing and real).
After a prank goes too far at school, Clara's dad punishes her to a summer working the family food truck, KoBra, alongside Rose, an uptight classmate she cannot stand. She's dreading every second of it. That is, until she allows herself to open up, to find connection with Rose, and to maybe find love with a boy she meets at a food truck festival whose name is Hamlet.
Goo has a way of writing complex and dynamic characters and weaves them into prose and situations that are both spot-on emotionally and hilarious.
I don't know about you, but in my dream world, all of these food trucks would be at a festival in the same place and I'd enjoy the delicious offerings at each.
---
As always, thanks for hanging out, and we'll see you later this week!
— Kelly Jensen, @heykellyjensen on Instagram