Sponsored by Sourcebooks.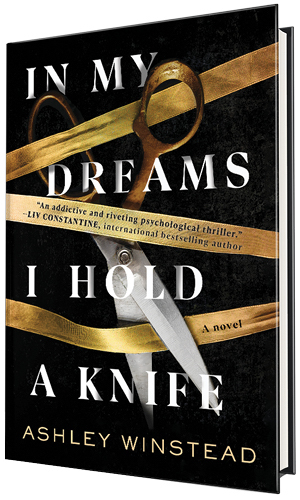 Ten years after graduation, Jessica Miller has planned her triumphant return to her southern, elite Duquette University. Everyone is going to see the girl she wants them to see—confident, beautiful, indifferent. Not the girl she was when she left campus, back when Heather Shelby's murder fractured everything, including the tight bond linking the six friends she'd been closest to since freshman year. But not everyone is ready to move on. Not everyone left Duquette ten years ago, and not everyone can let Heather's murder go unsolved. Someone is determined to trap the real killer, to make the guilty pay.
Happy Monday, star bits! I am back from vacation and I have some personal news to share: this will be my last week writing the Book Radar newsletter. After over four years, as sad as it makes me, I am stepping down as the captain of this ship. But don't worry, I am not going anywhere! I will still be hosting All the Books!, writing the weekly New Books newsletter, writing posts for the site, etc. But I needed to streamline my work hours a bit. And it was a hard decision, because all of my jobs are so much fun!
So I am handing the reins over to longtime contributing editor Emily Martin! She is awesome and knows a lot about books! She will be keeping up all the news and fun stuff, and yes, cat pictures. There must be cat pictures! And for you New Books readers, I will be adding an upcoming title at the bottom of the newsletter each week, and yes, a cat picture.
Moving on to today's newsletter: I have exciting news for you! I also have a look at one of next year's most anticipated novels, plus cover reveals, a terrible joke, a cat gathering, and trivia! Let's get started, shall we?
Here's Monday's trivia question: Build Your House Around My Body by Violet Kupersmith takes place in what country? (Scroll to the bottom for the answer.)
Deals, Reals, and Squeals!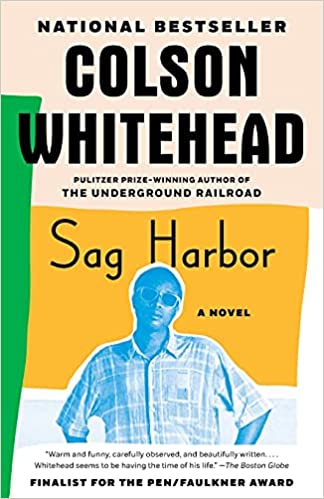 Colson Whitehead's Sag Harbor is going to be an HBO Max series, with help from Laurence Fishburne.
Here's the cover reveal of To Paradise by Hanya Yanagihara.
Vanessa Hua announced her new book: Forbidden City, coming in 2022.
National Book Award winner Kacen Callender also announced a new book!
Ramon Rodriguez will join Aubrey Plaza in Hulu's adaptation of Olga Dies Dreaming by Xóchitl Gonzalez.
Here's the cover reveal of Black Love Matters: Real Talk on Romance, Being Seen, and Happy Ever Afters edited by our very own Jessica P. Pryde!
Take a look at the first official trailer for Y: the Last Man.
Kerry Washington will star in the adaptation of the memoir Rockaway: Surfing Headlong into a New Life by Diane Cardwell.
Tillie Walden is collaborating on a new children's book.
Jasmine Guillory announced that she is writing a Disney princess book about Belle.
Here's the first look at Emily Henry's next book, Book Lovers.
The Hunger Games prequel will start shooting next year.
I really, really need this book: Magic, Lies, and Murder Pies.
Twitter has since suspended the fake Cormac McCarthy account they first verified without checking the usual requirements needed to get a blue checkmark.
Mercedes Lackey's Valdemar series is being adapted for television.
Here's the trailer for Cinderella with Camila Cabello and Billy Porter.
Book Riot Recommends
At Book Riot, I work on the New Books! email, the All the Books! podcast about new releases, and the Book Riot Insiders New Release Index. I am very fortunate to get to read a lot of upcoming titles, and learn about a lot of upcoming titles, and I'm delighted to share a couple with you each week so you can add them to your TBR! (It will now be books I loved on Mondays and books I'm excited to read on Thursdays. YAY, BOOKS!)
Loved, loved, loved: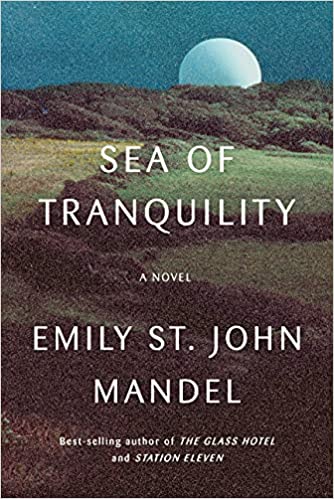 Sea of Tranquility by Emily St. John Mandel (Knopf, April 19, 2022)
Oh hello, beautiful novel. I am sorry to tease you, since this book isn't out until April of next year, but this is my new favorite Emily St. John Mandel! It's a time travel story, set in a few different time periods, most of which are in the future, which I LOVED. In the future, we've colonized other moons and planets, and people travel around like it's no big thing. There are several characters, including a disillusioned young man in Canada in 1912; an author in the future touring for her bestselling book about a plague when an actual pandemic breaks out; and a visit with a character from The Glass Hotel, set in the present day. The common thread is a strange glitch in time that several people experience throughout out history.
The story is melodic and sad, and so fascinating. The future sounds like the world now: scary and worrying and also hopeful. I loved how ESJM pulled all the threads together and the ending was *chef's kiss*. It was the perfect number of pages, too, which sounds weird but it's true. I can't wait for everyone to be able to read it!
(CW for mass illness and death, war, suicide, and murder.)
What I'm reading this week.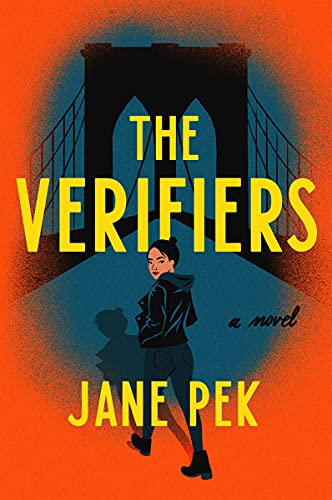 The Verifiers by Jane Pek
The Caretakers by Amanda Bestor-Siegal
These Toxic Things: A Thriller by Rachel Howzell Hall
The Book of Ebenezer le Page by G.B. Edwards
Heartbreak: A Personal and Scientific Journey by Florence Williams
Groan-worthy joke of the week:
How do you make 7 even? Remove the 'S'.
And this is funny:
I wish this was my name, tbh.
Happy things:
Here are a few things I enjoy that I thought you might like as well:
Purrli: This website makes the relaxing sounds of a cat purring. (Why do I include this every time? Because it's really that helpful.)
And here's a cat picture!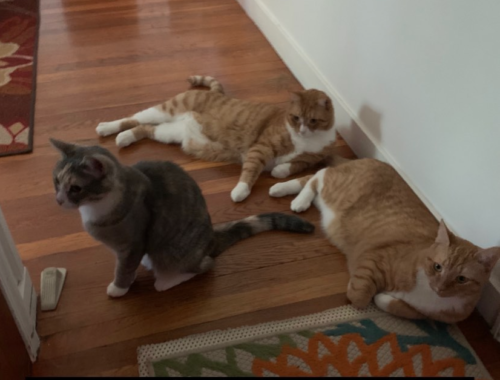 I was down in our basement doing laundry when my husband took this picture of my children waiting for me to come back upstairs.
Trivia answer: Vietnam. (Seriously, read this book.)
Remember that whatever you are doing or watching or reading this week, I am sending you love and hugs. Please be safe, and be mindful of others. It takes no effort to be kind. I'll see you again on Thursday for my last Book Radar newsletter for the foreseeable future. ❤️ xoxo, Liberty