Sponsored by Sourcebooks.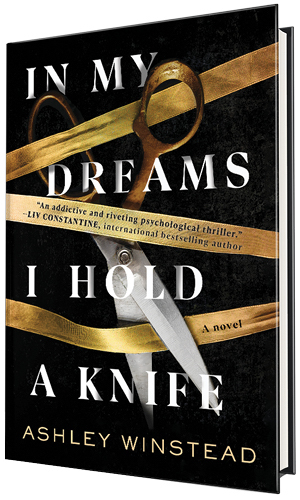 Ten years after graduation, Jessica Miller has planned her triumphant return to her southern, elite Duquette University. Everyone is going to see the girl she wants them to see—confident, beautiful, indifferent. Not the girl she was when she left campus, back when Heather Shelby's murder fractured everything, including the tight bond linking the six friends she'd been closest to since freshman year. But not everyone is ready to move on. Not everyone left Duquette ten years ago, and not everyone can let Heather's murder go unsolved. Someone is determined to trap the real killer, to make the guilty pay.
Hi mystery fans! I love political and legal thrillers, but feel like I either have to read through a lot of problematic things and/or get an okay read more often than I'd like. So I am thrilled to have read two this year that were great and reminded me why I love reading this genre. One is a recent release you may have seen a lot and the other is a backlist title that had been on my bedside book pile for way too many years.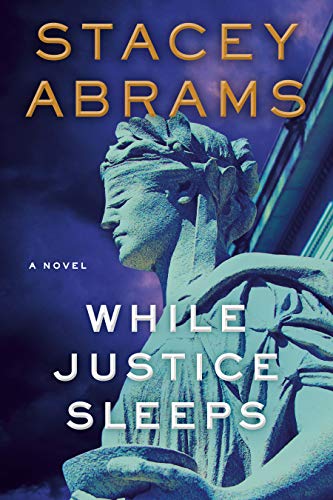 "Celebrity" written fiction can easily be a miss for a few reasons, including expectations and that they may have gotten the deal based on the likelihood that the book will sell regardless because of their popularity. Abrams was already an author before her political career and popularity, and for me this delivered what I wanted: a political thriller with legal knowledge, a lead I'd want to follow beyond one book, and a wider scope than just one case.
While this focuses in a way on the Supreme Court of the United States, it isn't set in the court listening to arguments. Instead the catalyst for the book is Justice Howard Wynn being in a coma and his law clerk Avery Keene shockingly learning that she has been left his power of attorney rather than his estranged family—super shocking to them too. And that's how Keene finds herself digging into Wynn's work, personal life, and getting to know his son. Oh, and it's a political thriller so: being in danger.
This balanced well for me Keene's personal life bits with a main focus on her figuring out how and why she's been thrust into this mess, starting with a political case that unfolds into far reaches.
The audiobook has a great narrator, Adenrele Ojo and unlike some political thrillers, this one never felt like it had so many pieces to know at once that you could get lost with on audio. I'm really glad this got "renewed" and there are more books in the series to come. I look forward to what Avery Keene will be up to next.
(TW attempted suicide, detail/ addiction/ briefly threatens sexual assault, doesn't/ degenerative brain disorder/ genocide/ Islamophobia)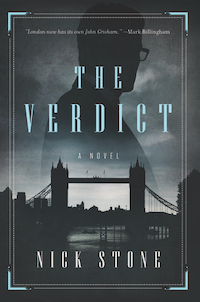 I am 100%, absolutely no nonsense about how many books do not need to be the length they are because at least 100 pages needed to be edited out. I say this because this book is long and I was expecting to feel massively this way about it, but honestly it felt more like a duology got printed in one volume and saved us from having to wait at least a year after a cliff hanger.
This was so good. It was exactly what I love in a legal thriller: did they or didn't they do it; the entire process from the start of the crime all the way to the end of the trial. Give me all the details, clue collecting, and inside firm politics, please and thank you. And then the massive bonus was a really nice hook. One of the lawyers assigned to the case–did this man who just accepted a humanitarian award murder a random woman in his hotel room–knows the accused from childhood and hates him as his sworn lifelong enemy!
Yes, delicious. Because on top of all the "did he do it/if not who did," now we get to watch a lawyer and wonder whether he'll always do right by his client or get so angry that his life was ruined once, and you know, get revenge? Oh, and he can't let his job know he knows the client nor that he lied on his CV when he was hired. Drama. Thriller. Legal case. Did he do it?! I want more legal thrillers like this!
(TW alcoholism/ attempted sexual assault scene, discusses S&M turned to assault, including partner abuse/ mentions death questioned as murder or suicide, detail/ past child and domestic abuse mentioned/ cancer/ discusses date rape drug during court case)
From Book Riot Crime Vault
6 of the Best Audiobook Mysteries That Will Take You Around the World
---
Browse all the books recommended in Unusual Suspects previous newsletters on this shelf. See upcoming 2021 releases. Check out this Unusual Suspects Pinterest board and get Tailored Book Recommendations!
Until next time, keep investigating! In the meantime, come talk books with me on Twitter, Instagram, Goodreads, and Litsy–you can find me under Jamie Canavés.
If a mystery fan forwarded this newsletter to you and you'd like your very own, you can sign up here.