Sponsored by Avon Romance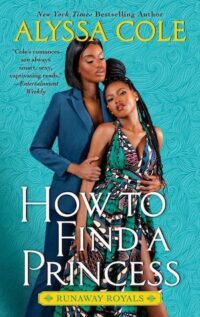 New York Times and USA Today bestselling author Alyssa Cole's second Runaway Royals novel is a queer Anastasia retelling, featuring a long-lost princess who finds love with the female investigator tasked with tracking her down.
Welcome to the Kissing Books newsletter y'all. I'm P.N. Hinton, your guide to the world of romance novels. I hope your spirit is doing well today. Whether it's a backlist, new release, or an under the radar delight, I aim to help you find a book or two that you can get lost in. If you're new to the Kissing Books newsletter, welcome and enjoy your stay. If you're a long-time reader, welcome back; it's good to see you again.
Wow…we're in August already y'all. That's just mind-boggling to me. Next week, school starts. This first time in a while where I have felt like I blinked and summer just flew by. I know summer is different when you're an adult because, you know, you still have to work. But jeez…feels like the kiddos are getting shortchanged. Regardless of when school starts for your children, I hope that they had a great summer. Especially after all the mess last year.
Cover Reveals:
Sierra Simone fans rejoice, for this cover preview appeared on her website last week for the upcoming Saint.
Stephanie J. Scott revealed the cover for her holiday romance, OMG Christmas Tree.
And the anthology Anonymous Sex also debuted their cover.
Around the Web in Romance:
This tweet is a whole mood and it brought up uncomfortable memories of a romance panel that was held back in February. I did mention this in the newsletter back then but apparently it's still a thing so it bears repeating that Black Romance DOES NOT EQUAL 'GHETTO'. And, even if there is a book like that written by a Black author why does that automatically make it less than? Is this standard being held to white romance authors when they write about country romances? Is it called country romance or even redneck romance? And if it is, does that make it bad? The answer in case you're wondering is no. Stop holding marginalized groups to standards that don't apply to everyone else. It's tiresome as all get out.
There was also a call in Romancelandia for the revoke of the third act break-up. I'll admit I'm more conflicted about this take, especially given what I previously said about how I feel about the 'grovel'. On the one hand, it does serve the conflict purpose that naysayers of the romance genre sneer about. On the other hand, sometimes they do seem a bit ridiculous or far-fetched. I think I would prefer more of this at the beginning or the middle of the book. That way, it gives more than enough time to resolve it without it being rushed. Maybe this is one reason that second-chance romances are so intriguing. Because you've already had the third-act break up and conflict; so we get to spend a whole book resolving that and watching them fall in love again.
For rom-com fans, Resort to Love is live onNetflix. So, if you need something to do after a hard day of work, that may do the trick.
Long-standing romance author Debbie Macomber had this to say about writing in 2020.
Also, not romance news but it involves bookish fun. Try this test to see how much of a childhood bookworm you were! I got 24/28 and was very pleased with my younger self. It was brought to my attention that the link for the romance novel quiz may not have worked, so apologies if you tried to take it couldn't, here's my take two on that one.
I also heard about the discourse regarding the Kirkus review on The Heart Principle, which resulted in Helen Hoang apologizing for it not being a rom-com. I do want to discuss this more but I need more time to delve into it more and give it the consideration it deserves. So, stay tuned for for that in Thursday's edition.
New Releases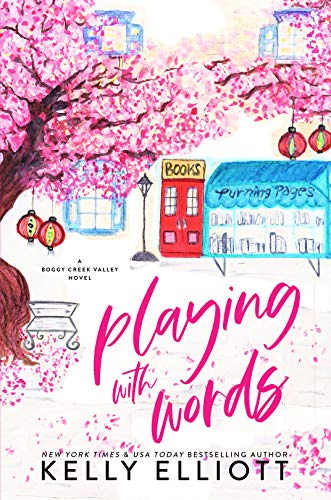 If you're a gamer, then Sidequest for Love by L.H. Cosway may peak your interest.
If you prefer small town romances, check out Playing With Words by Kelly Elliott.
Christina Dodd's latest, In Bed with the Duke will also be available if historical is your catnip.
For my sports fan, there's Winning With Him by Lauren Blakely.
You like fake dating? Check out Fake It by Lily Seabrooke.
In contemporary romance, we have Her Inconvenient Groom by Niomie Roland.
Romance Ebook Deals
Here are some deals you can snag. Deals are active as of the writing of this newsletter.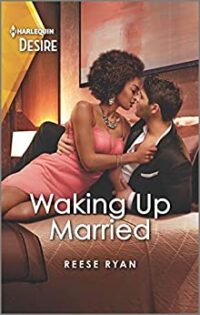 Come What May by A.M Arthur is $1.99
Off the Ice by Avon Gale and Piper Vaughn for $1.99
Nora Robert's The Heart of Devin MacKade for $1.99
Waking Up Married by Reese Ryan is a steal for $2.99
To Love Again by Ellie Etienne is also $2.99.
---
That's all for now! I'll be back Thursday with more romance updates for you. If you can't wait to hear from me until then, just give me a follow over on Twitter @PScribe801. TTFN (ta-ta for now!)