Sponsored by Aftershock Comics
When a Texas journalism student named Miriam accidentally finds herself mixed up in the investigation, her life will never be the same. With political espionage, treason and even mind control, can she clear her name and stop the U.S. from entering into a new Cold War?
Welcome to Read This Book, a newsletter where I recommend one book that I think you absolutely must read. The books will vary across genre and age category to include new releases, backlist titles, and classics. If you're ready to explode your TBR, buckle up!
This week's pick is one I read on recommendation of fellow YA author Emma Kress earlier this summer, and I loved it! I don't think it's getting nearly enough attention, but it's the perfect read for those of you who are immersing yourselves in all things 2020 Olympics!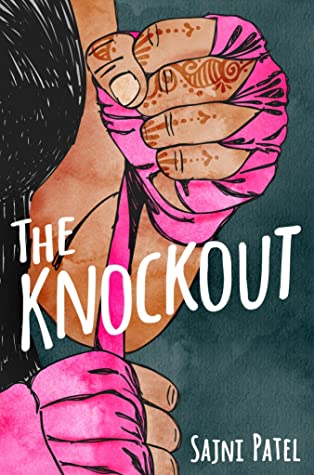 Kareena Thakkar started practicing Muay Thai as a kid, in part because she needed an outlet for the stress of her father's terminal illness diagnosis. Now she's in high school and at the top of her game. When she receives an invite to the Muay Thai US Open, she's ecstatic. Winning could mean incredible things for her career as an athlete, and it could even mean a shot at the Olympic team when Muy Thai is officially incorporated as an Olympics sport. But there are a few problems: Her family can't afford the cost of her competition, her dad's health is worsening, their Indian community has pretty much abandoned the family, and in order to keep her grades up, she's agreed to tutor Amit Patel, the model Indian guy she's falling for. No pressure.
I was a huge fan of Patel's adult romance, The Trouble With Hating You, so I was super excited to check out her YA debut, and I was not disappointed. This is such a great novel about not only the physical intensity of being an elite athlete training for a big competition, but also the mental toughness that is required. Kareena can't help but worry about her parents and their family's financial burden, even though she's told not to let it distract her from her training. Add on top of that the social pressure and the alienation she feels from her Indian community because she isn't considered ladylike or proper since she takes part in an intense contact sport, and Kareena has a lot of mental and emotional challenges in addition to the physical challenges of training constantly, eating right, and getting her head in the competition. I can't help but think that this nuanced focus on an athlete's mental and emotional wellbeing is more important than ever, especially given how Simone Biles made the brave choice to value her mental health over a competition.
The book is also really swoony, and I love that Patel never puts Amit in direct opposition of Kareena's aspirations. She keeps her sport a secret from him at first because she's worried about the judgment she might face, from him and his parents, but when she tells him about her sport and her big competition, he's so supportive and he lets her set the pace of their relationship. That was so wonderful to see, and I loved that their relationship is very considerate and healthy, and Amit is supportive of Kareena and respectful of her wishes and boundaries when it comes to training.
At its heart, this is a book about an elite athlete who has what it takes to go all the way to the top, but her emotional journey is about learning to accept support from the people who are enthusiastic about giving it…and drawing boundaries between herself and those people who aren't supportive or whose support is conditional. And that's why Kareena is such a strong and admirable protagonist, and why we root for her!
Bonus: I listened to the audiobook narrated by Soneela Nankani, and it was excellent, as all of her audiobook narrations are!
Happy reading!
Tirzah
Find me on Book Riot, the Insiders Read Harder podcast, All the Books, and Twitter. If someone forwarded this newsletter to you, click here to subscribe.