Sponsored by Albatross Funnybooks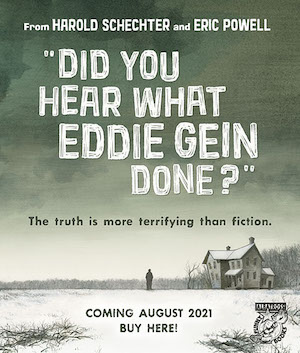 One of the greats in the field of true crime literature, Harold Schechter (Deviant, The Serial Killer Files, Hell's Princess), teams with five-time Eisner Award-winning graphic novelist Eric Powell (The Goon, Big Man Plans, Hillbilly) to bring you the tale of one of the most notoriously deranged serial killers in American history, Ed Gein. Painstakingly researched and illustrated, Schechter and Powell's true crime graphic novel takes the Gein story out of the realms of exploitation and gives the reader a fact-based dramatization of these tragic, psychotic and heartbreaking events. Because, in this case, the truth needs no embellishment to be horrifying.
Happy Thursday, star bits! What's the rumpus? Have you been watching LeVar Burton as the guest host on Jeopardy this week? I love him so much. If I ever met him, I would totally act like Troy on Community. I bet every book lover feels the same way. Also, I forgot how much I love Jeopardy. And now that we have cable, I can tape every episode and fill up the DVR and never get around to actually watching them. I am living the dream!
Moving on to today's newsletter and book talk: I have a lot of fun news, including adaptation deals, a lot more book cover reveals, and a look at an upcoming Groundhog Day-ish novel I am excited to read. Plus I've included a picture of one of my shelved cats, some trivia, and more! I love writing these newsletters and I appreciate your support so much. Whatever you are doing or watching or reading this week, I hope you goodbob and we same place again very now. – xoxo, Liberty, Your Friendly Neighborhood Velocireader™
Trivia question time! What late author's recently released collection of letters covers her college years through her death at age forty-eight? (Scroll to the bottom for the answer.)
Deals, Reals, and Squeals!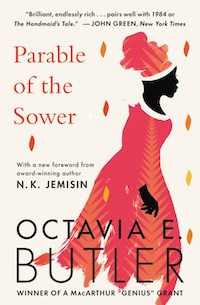 Octavia Butler's Parable Of The Sower is being adapted as a film.
Here are the new Eisner Award winners!
Here's the first look at Michaela Coel's new book Misfits.
A Milne estate-sanctioned Winnie-the-Pooh prequel is on the way.
Alfonso Gomez-Rejon will direct a film adaptation of The Fortress of Solitude by Jonathan Lethem.
Here's the cover reveal of Whitesands: A John Dark Case by Johann Thorsson.
Judy Heumann's memoir Being Heumann is being made into a film.
Here's the red band (read: NSFW) trailer for the Stephen King-inspired series Chapelwaite.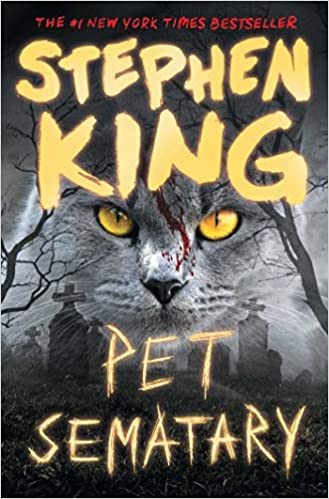 And speaking of Stephen King, Pam Grier has joined the Pet Sematary prequel.
The 2021 Booker Prize longlist has been announced.
Here's the first official trailer for the Dexter revival.
And here's the first trailer for the last season of The Walking Dead.
Here's the cover reveal of Erika Robuck's new novel, Sisters of Night and Fog.
Here's the cover reveal of Only a Monster by Vanessa Len.
Book Riot Recommends
At Book Riot, I work on the New Books! email, the All the Books! podcast about new releases, and the Book Riot Insiders New Release Index. I am very fortunate to get to read a lot of upcoming titles, and learn about a lot of upcoming titles, and I'm delighted to share a couple with you each week so you can add them to your TBR! (It will now be books I loved on Mondays and books I'm excited to read on Thursdays. YAY, BOOKS!)
Excited to read: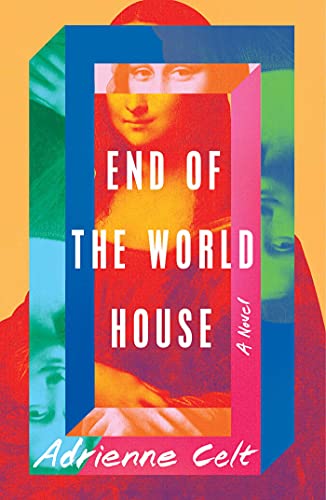 End of the World House by Adrienne Celt (Simon & Schuster, April 19, 2022)
I don't think I can properly convey just how excited I am about this upcoming novel! I loved Celt's last two books, The Daughters and Invitation to a Bonfire. And how can I resist a blurb that calls it "Groundhog Day meets Ling Ma's Severance"??! It's about best friends whose friendship has become challenging now that one has moved away. To try and save their friendship, they take a vacation together to Paris. But on a special private tour of the Louvre, they become trapped in the museum and forced to relive the day over and over. SIGN ME UP NOW, PLEASE. I can't wait to read this!
What I'm reading this week.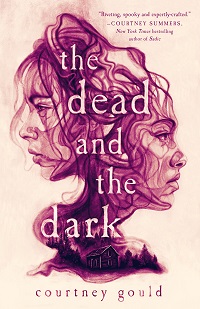 The Dead and the Dark by Courtney Gould
Spirits Abroad: and Other Stories by Zen Cho
Crossroads by Jonathan Franzen
The Shining by Stephen King
Bibliolepsy by Gina Apostol



Song stuck in my head:
After the Curtain by Beirut. I love this song! Thank you to the last episode of season one of Miracle Workers for reminding me. (Also, I'm still really into listening to songs I loved when I was young. You can listen to a lot of them in this playlist I made!)
And this is funny:
Everything is funnier with cats.
Happy things:
Here are a few things I enjoy that I thought you might like as well:
Ted Lasso: I REPEAT: SEASON TWO HAS STARTED!!!!!!
Purrli: This website makes the relaxing sounds of a cat purring. (Why do I include this every time? Because it's really that helpful.)
And here's a cat picture!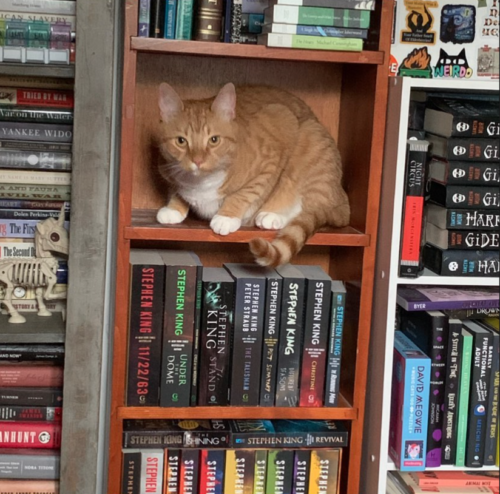 Zevon gets excited whenever there's an empty bookcase shelf for even a minute. He can sense them from anywhere in the house.
Trivia answer: Shirley Jackson.
You made it to the bottom! High five. Thanks for reading! – xo, L