Sponsored by Macmillan eDeals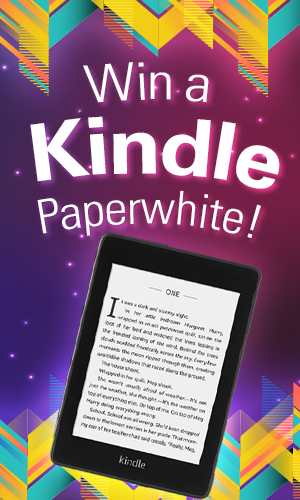 Book Riot is teaming up with Macmillan eDeals to giveaway one Kindle Paperwhite. Enter the form and sign-up for the Macmillan eDeals newsletter for a chance to win! Here's a little more about the Macmillan eDeals newsletter: Be the first to hear about our down-priced eBooks across a variety of genres from your favorite authors, starting at $2.99!
Welcome to the Kissing Books newsletter y'all. I'm P.N. Hinton, your guide to the world of romance novels. I hope your spirit is doing well today. Whether it's a backlist, new release, or an under the radar delight, I aim to help you find a book or two that you can get lost in. If you're new to the Kissing Books newsletter, welcome and enjoy your stay. If you're a long-time reader, welcome back; it's good to see you again.
It's camp time for my kiddo next week and he's looking forward to it. I will admit part of me has some reservations given the recent Covid numbers. But another part of me is also cognitive that this may be his last chance to do something fun before we get put through another lockdown soon. And I'm one of those that I foresee it happening which means that the flip to virtual may be made and it would be outside of my control. I know that I am going stir-crazy and have been for a while; so I can only imagine what his teenage brain is dealing with. I am going to be spending the rest of the week talking to him and we may shoot for getting him his first dose, especially since we got the all clear from his specialist.
But I will be honest in saying that I am looking forward to this chance for him. I really think people didn't give as much thought or credit to how the children have been affected this last year. Most times, you hear the whines about not being able to go to a bar or similar locations. But no one is realizing that children haven't been able to do anything, even something as simple as go to the park, for a long time. So, this will be a good opportunity for him especially since I know the precautions that will be taken. Even when school starts, he will be masked up no matter what our elected officials say.
I'll also admit that I am looking forward to the quiet and alone time with my partner that it will bring.
Book Riot Romance
The latest When in Romance episode up. I just love that the title is The Return of The Toaster Oven. In it, Trisha and Jess discuss Wrong Number, Right Woman as well as some of their eagerly anticipated romances for the remainder of 2021.
Rioter Amanda gave us her recommendations for romances that feature radio hosts and podcasters. There is something to be said about the smooth sexy voices that can grace the airwaves.
Vernieda also gave us a crash course in Harlequin Manga.
Around the Web In Romance:
These are, in a word, beautiful. I know I don't need any more bags but I'll be honest in admitting I'd have a hard time turning any of these down if I saw them in a local shop.
I think we can all agree that sometimes it's just as satisfying reading about the friendships in romance novels. If you're of that mindset, then be sure to try to check out the Love's Sweet Arrow BFFs in Romance event on August 6th.
Here's a fun quiz to see how many of these popular romances you've read. Somehow I only got 15/60, which was a little surprising to me. If they had gone by author, I would have gotten a much higher result. But since it was specific books, it did change for some of the ones listed. It's still a fun one though and a good way to add to your TBR.
Kennedy Ryan's Reel got the billboard treatment! I am over the 50% mark and I am loving this sooooo much. So seeing this is awesome to see especially in a world that still sneers at the romance genre. Get it sis!
I've talked about this before, but apparently it needs to be reiterated that YA is intended for Young Adults. It's okay to be an adult reading YA; it's not okay to want more 'adult' themes in it to satisfy your reading needs and desires. That's like reading a Western and being mad that the only to get around town is by horse, buggy, or your feet. If you're ashamed to be seen reading romance that's on you and something you have to unpack and process. But stop trying to fit a square peg into a round hole and let YA stay YA.
Anticipated Reads: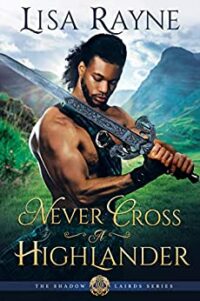 The discussion about the eagerly anticipated books for the remainder of the year got me to thinking about the ones I'm looking forward to for the remainder of this year. Funnily enough, it not surprising, a lot of mine overlap with what Trisha and Jess mentioned. This includes, but isn't limited to, A Thorn in the Saddle, The Heart Principle, The Lights on Knockbridge Lane (just go an ARC of that!) and Never Cross a Highlander. However, I'm also looking forward to The Dating Playbook by Farrah Rochon, A Kiss at the Mistletoe Rodeo by Kathy Douglass, and Bombshell by Sarach MacLean. Even though the release date is still TBD, I'm still eagerly awaiting The Bride Bet by Tessa Dare.
No recommendations today since I wanted to take the the to talk about my anticipated reads. I've gotten a few requests for recommendations and am still working on coming up with some for those. I should be back on track next week for them but I may also change it up a bit for future newsletters. Don't worry though! Mondays will always have new releases and deals.
And on that note, I'm off for now. Thanks for reading and if you need more of me you can follow me over on Twitter under @PScribe801. See ya Monday!