Sponsored by Macmillan eDeals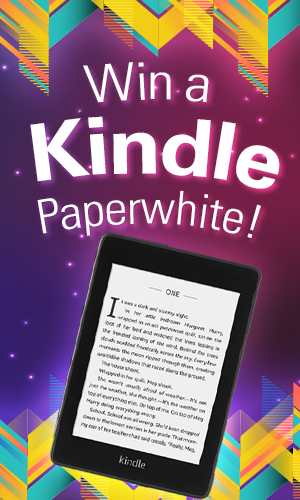 Book Riot is teaming up with Macmillan eDeals to giveaway one Kindle Paperwhite. Enter the form and sign-up for the Macmillan eDeals newsletter for a chance to win!
Here's a little more about the Macmillan eDeals newsletter: Be the first to hear about our down-priced eBooks across a variety of genres from your favorite authors, starting at $2.99!
Hello, audiophiles! This past week, I've been back in the Bluegrass State to spend time with my family. I loved getting a chance to wander around my hometown, hang out with friends, and take LOTS of photos. One of my many bookish projects is called Read Appalachia, which celebrates Appalachian Literature and Writing. When I'm back home, I always love having the opportunity to learn more about the region's literature and landscape
Of course, a ten-hour road trip (just one way!) means that my spouse and I needed to prepare plenty of audiobook options for the ride. In my last newsletter, I shared a little bit about our traditions, and in my weekly audiobook article over on Book Riot, I listed a few different options that we considered. But in the end, we chose one book for our trip that turned out to be a fabulous fantastical adventure.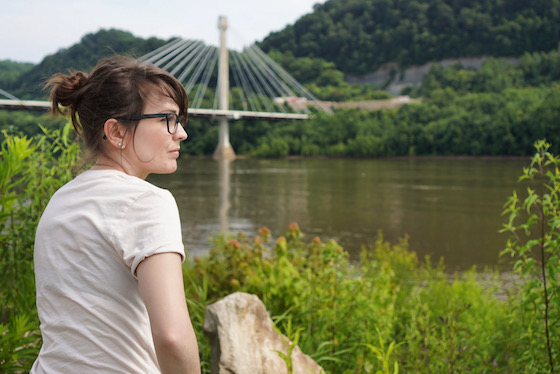 Recent Listens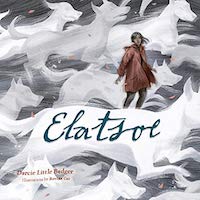 Elatsoe by Darcie Little Badger
Before listening, I'd heard so many wonderful things about this fantastical title, which features the title character, Elatsoe, and her adventures in a world much like our own, but with vampires, elves, and many more otherworldly creatures. Through a secret passed down by generations of Lipan Apache women, Elatsoe possesses the ability to summon the dead. But her mother always warned her: only ever summon the spirits of animals, never the ghosts of humans.
But when her cousin dies in a car wreck, she feels incredibly tempted to call upon him to help find out what happened. Before she can make a decision, her cousin visits her in her dreams and tells her that he was murdered. Determined to find justice for her cousin, Elatsoe heads to her cousin's home in rural Texas and begins questioning the townspeople.
I've been wanting to read this novel from the moment I learned that it existed, so I couldn't have been more thrilled to listen to the audiobook on the trip. From the first few moments of the story, the concept and worldbuilding captured my attention. There's something special about the way Little Badger creates Elatsoe's world.
Kinsale Hueston performs the novel in a way that captures Elatsoe's personality, humor, and strength. Hueston hasn't narrated many audiobook titles yet, and I look forward to hearing more from her!
Narrated by Kinsale Hueston (Race to the Sun by Rebecca Roanhorse)
Recent Releases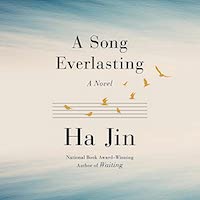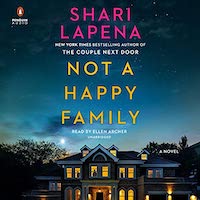 A man is murdered and his three adult kids all have a reason, besides their incredible inheritance, to want their father dead. There's nothing like a messy family novel, so of course Not a Happy Family is right in my wheelhouse. And if you love a novel with all sorts of twists, family secrets, and gasp out loud moments, then this is for you.
Narrated by Ellen Archer (Room by Emma Donoghue)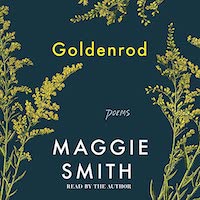 There's nothing like listening to a poet read their own work, so of course I'm all here for Maggie Smith's new collection Goldenrod. These poems focus on the ideas of solitude, parenthood, love, memory, and so much more. There's something about the way that Smith captures snapshots of everyday life that makes her poems all-engrossing.
Narrated by the Author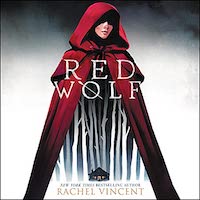 Red Wolf by Rachel Vincent
I love a good fairytale retelling, but this one hits a bit differently. Adele is a guardian of folks who live in the town of Oakvale, which is surrounded by a dark wood. These guardians wear red cloaks and hoods, harkening back to a certain young woman wandering through a wolf-infested forest. This fascinating take on a beloved tale is sure to not disappoint.
Narrated by Taylor Meskimen (West by Edith Pattou and Saint Anything by Sarah Dessen)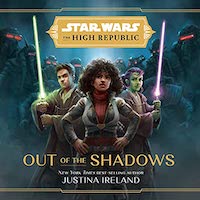 Perfect for any Star Wars lover, this young adult author Justina Ireland spins a tale of Sylvestri Yarrow, who's been carrying the weight of the family business on her young shoulders ever since her mother passed. There's also a Jedi Knight and her padawan who are summoned to Coruscant under mysterious conditions. Justina Ireland brings all of her action writing skills to her take on the beloved Star Wars universe, and I am here for it!
Narrated by Keylor Leigh
Over on Book Riot
"30 of the Best Audible Books for Kids" — All things kid lit, but on audio
"Who Listens to Audiobooks?" — Danika has outdone herself with this fantastic breakdown of data on who listens to audiobooks and why
"5 Rising Stars in Audiobook Narration" — I share some of the Black and Indigenous women narrators who have such promising audiobook narration careers ahead of them!
Around the Internet
"Disabled-Owned Bookstores to Support" (Libro.fm) — With so few companies having acknowledged Disability Pride Month, I was so thrilled to see this post from Libro.fm!
---
I'd love to hear from you! Drop me a line at kendra@readingwomenpodcast.com or say hi over on Instagram @kdwinchester. For even MORE audiobook content, you can find my articles over on Book Riot.
Happy listening, bookish friends!
~ Kendra