Sponsored by Albatross Funnybooks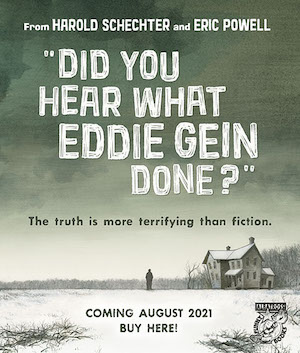 One of the greats in the field of true crime literature, Harold Schechter (Deviant, The Serial Killer Files, Hell's Princess), teams with five-time Eisner Award-winning graphic novelist Eric Powell (The Goon, Big Man Plans, Hillbilly) to bring you the tale of one of the most notoriously deranged serial killers in American history, Ed Gein. Painstakingly researched and illustrated, Schechter and Powell's true crime graphic novel takes the Gein story out of the realms of exploitation and gives the reader a fact-based dramatization of these tragic, psychotic and heartbreaking events. Because, in this case, the truth needs no embellishment to be horrifying.
Welcome to Read This Book, a newsletter where I recommend one book that you should add to your TBR pile or nightstand or hidden stack under the bed, right away!
I love the idea and allure of historical fiction – the promise of being transported to another time and place, it's tempting, to say the least. For my pick today, I have one such book that had this effect on me.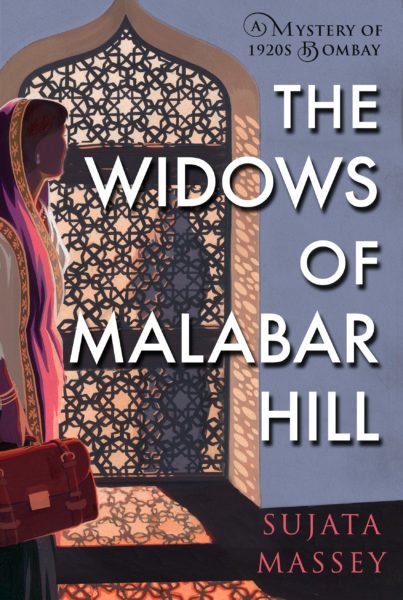 Set in 1920s Bombay, this is the story of Perveen Mistry, who is one of the first female lawyers in India. Although qualified to practice law, she works in her father's law firm since as a woman she isn't allowed to argue a case in court.
When working at her father's firm, Perveen comes across the suspicious legacy of a wealthy mill owner and looks into it further. She decides to visit the mill owner's three widows to help them understand their rights. However, she quickly finds herself caught between tensions that escalate into murder.
Apart from this present-day story, we also get flashbacks to Perveen's past in the year 1916, learning more about what made her who she is today.
What Massey accomplishes here is exceptional because she delivers on three levels; we have a mystery, a character study, and a vivid portrayal of historical Bombay. There were subtle descriptions of food and architecture woven into the story, which only elevated the experience of this read.
If you have enjoyed works by authors such as Rhys Bowen and Marie Benedict, then Sujata Massey is an author to have on your radar for sure.
What's even better? This is the first in a series and has two fantastic follow-ups already out: The Satapur Moonstone and The Bombay Prince.
---
Come tell me what you thought of this read if you do pick it up on Twitter @JavedNusrah.
Happy Reading!
Nusrah