Sponsored by Macmillan eDeals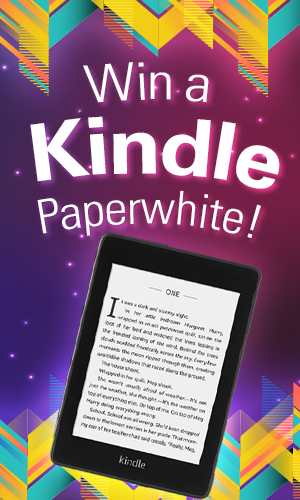 Book Riot is teaming up with Macmillan eDeals to giveaway one Kindle Paperwhite. Enter the form and sign-up for the Macmillan eDeals newsletter for a chance to win!
Here's a little more about the Macmillan eDeals newsletter: Be the first to hear about our down-priced eBooks across a variety of genres from your favorite authors, starting at $2.99!
Hello, audiophiles! It's prime time vacation time, and in my family, the biggest debate revolves around what audiobook we should listen to during our annual road trip back to Kentucky to visit my family. In the past, we've listened to The Martian by Andy Weir, Behold the Dreamers by Imbolo Mbue, and Mongrels by Stephen Graham Jones, so fiction is usually a good choice.
But even before we hit the road, I've actually already started my vacation listening. Since I'm the road trip organizer, planning the route and making sure everything is packed—including Dylan's favorite toys—I've developed some personal traditions. One of those traditions is choosing an audiobook that I listen to only when I'm prepping for the trip. Nothing makes mundane tasks—laundry, Corgi grooming, packing— fly by like a fast-paced whirlwind of a book.
Next week, I will tell you what books we chose for the different parts of our trip and how it went, but first, I have to tell you about one fabulous under-the-radar audiobook.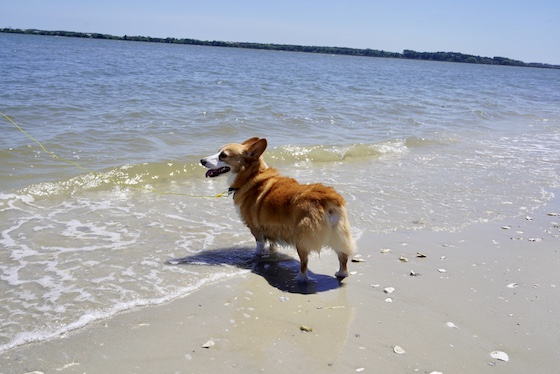 Recent Listens
The moment I heard about Ghost Forest, I knew I had to listen to it. This novel, told in vignettes, follows a family from Hong Kong that moves to Canada. But while his wife and daughter move across the world, the father stays in Hong Kong for work. Our unnamed protagonist shares snippets of her life with us, always circling back to her father and his visits or his absence. When her father becomes ill, the protagonist begins to ponder her life, her father's life, and what it means for her.
The women in the story create a backbone for the novel as they constantly tell each other stories. As we listen to them share their memories, each new chapter reveals something new about the family, and we begin to see a more complete picture of our protagonist.
There's an incredible scene where our protagonist tries to figure out how to tell her very ill father that she loves him. This one moment gives us a deeper understanding of the full extent of our protagonist's emotional struggle as she tries to connect with her father.
Pik-Shuen Fung narrates the audiobook, performing her poetic prose beautifully. She presents each vignette as a polished gem for us to admire, her prose and voice perfectly blending together to create a truly wonderful listening experience. The novel is full of deeply emotional moments where Fung's narration feels like part of the story itself.
Narrated by Pik-Shuen Fung
Recent Releases!
My audiobooks apps tend to overflow with a ridiculous number of options, but here are a few selections of some of my favorites, including a romance novel, a fascinating thriller, and a literary fiction novel that's sure to be on many "Best of the Year" lists.
As a huge Jasmine Guillory fan, I hit play as soon as the romance novel hit my iPhone's audiobook app. I loved this whirlwind romance between Ben Stephens, who works in marketing, and Anna Gardiner, whose Hollywood star is on the rise. It contains all the best things: witty banter, plenty of food, and steamy sex scenes. Janina Edwards performs the audiobook perfectly, as always.
Narrated by Janina Edwards (The Secret Lives of Church Ladies by Janina Edwards and No One Is Coming to Save Us by Stephanie Powell Watts)
The author of the much-beloved Wayfarer series has created a brand new world to dive into, beginning a new series with A Psalm for the Wild Build. Years before the novel begins, the robots of Panga became sentient and walked away from their lives of servitude. They now wander the forest. When a tea monk meets a robot who asks him, "What do you need?", the monk begins to think and interrogate the question. Emmett Grosland captures the vibe of a monk meeting a sentient robot, which I can't imagine has been a kind of audiobook that comes up often for audiobook narrators.
Narrated by Emmett Grosland
OH MY GOODNESS, this audiobook!! I'd never read Samantha Downing before, but as soon as I heard David Pittu's rendition of Tony Crutcher's narrative voice, I was hooked. Crutcher hates the students at the private school where he teaches English Literature, so he doesn't really care when a series of mysterious deaths happen on campus. But when people start digging into his personal life, he's had enough. From start to finish, I hung on every word, unable to stop listening (who needs sleep?!).
Narrated by David Pittu (Last Call: A True Story of Love, Lust, and Murder in Queer New York by Elon Green and The Goldfinch by Donna Tartt)
Our protagonist arrives at the Hague with a one-year contract to work as an interpreter. While she gets to know her new home in New York City, she finds herself entangled in other people's lives who are also snared in their own messy relationships. The engrossing whirlwind of her life causes her to take a look at her choices in a new way that makes her reassess her place in the world. Audiobook narrator Traci Kato-Kiriyama captures the viewpoint character's perspective so well in her performance.
Narrated by Traci Kato-Kiriyama, (The Phone Booth at the Edge of the World by Laura Imai Messina and The Memory Police by Yoko Ogawa)
Around the Web
7 Great Audiobooks to Listen to This Month (Vulture)
From Lin-Manuel to Pollan to St. Aubyn: Audiobooks for Every Attention Span (New York Times)
13 Summer Activities to Pair with Audiobooks (Libro.fm)
Over on Book Riot
I share my road trip TBR!: 5 Audiobooks for Your Next Road Trip
---
I'd love to hear from you! Drop me a line at kendra@readingwomenpodcast.com or say hi over on Instagram @kdwinchester. For even MORE audiobook content, you can find my articles over on Book Riot.
Happy listening, bookish friends!
~ Kendra