Sponsored by It Ends in Fire by Andrew Shvarts. Little, Brown Books for Young Readers.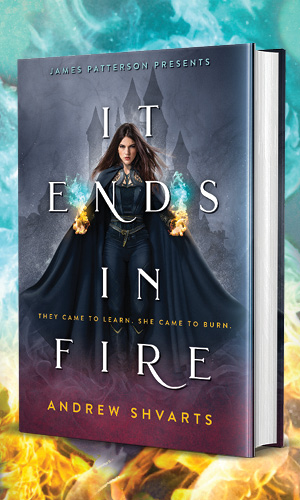 As a child, Alka witnessed her parents' brutal murder at the hands of Wizards before she was taken in by an underground rebel group. Now, Alka is deep under cover at the most prestigious school of magic in the Republic: Blackwater Academy. To survive, Alka will have to lie, cheat, and kill to use every trick in her spy's toolkit. And for the first time in her life, the fiercely independent Alka will have to make friends, to recruit the misfits and the outcasts into her motley rebellion. Can Alka destroy the twisted game…without becoming a part of it?
There are so! many! ebooks! on! sale! Stock up and prepare yourself for a summer, fall, and winter of outstanding reads.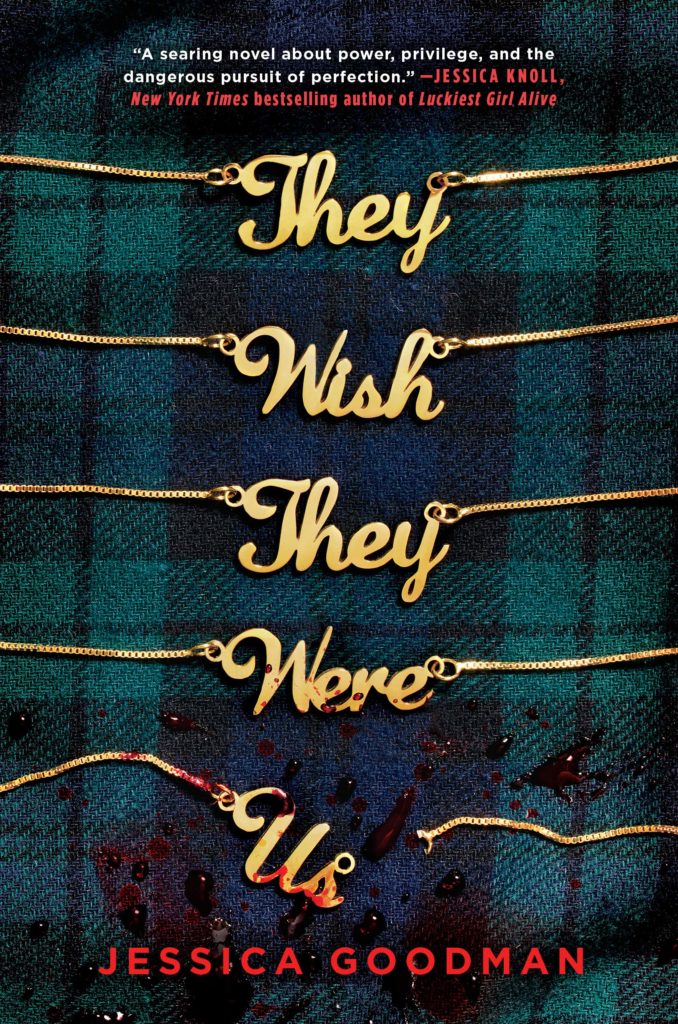 Need a buzzy thriller that has an adaptation featuring Halsey? They Wish They Were Us by Jessica Goodman is on sale for $3.
Elizabeth Lim's Spin the Dawn, pitched as "Project Runway meets Mulan" is the first in a series and on sale for $2.
Another first book in a fantasy series on sale this week is Sky in the Deep by Adrienne Young. Grab it for $3 if you are itching for some vikings.
Skyhunter by Marie Lu is a whopping $3.
Haven't read Children of Blood and Bone yet? $3 can fix that.
Somiya Daud's Mirage is a really great science fiction/fantasy blend and first in a series about a girl made to play the body double of a much-hated princess. $2.
Love contemporary books? Haven't yet read Claire Kann? Grab her debut with asexual representation, Let's Talk About Love for $3.
A fun superhero read — again, first in a series — is CB Lee's Not Your Sidekick. $2. The other two books in the series, Not Your Villain and Not Your Backup, are also $2 each. $6 for a whole trilogy!
Fans of fantasy retellings will love A Curse So Dark and Lonely by Brigid Kemmerer, which takes on Beauty and the Beast. $4.
The Good Luck Girls by Charlotte Nicole Davis is $3.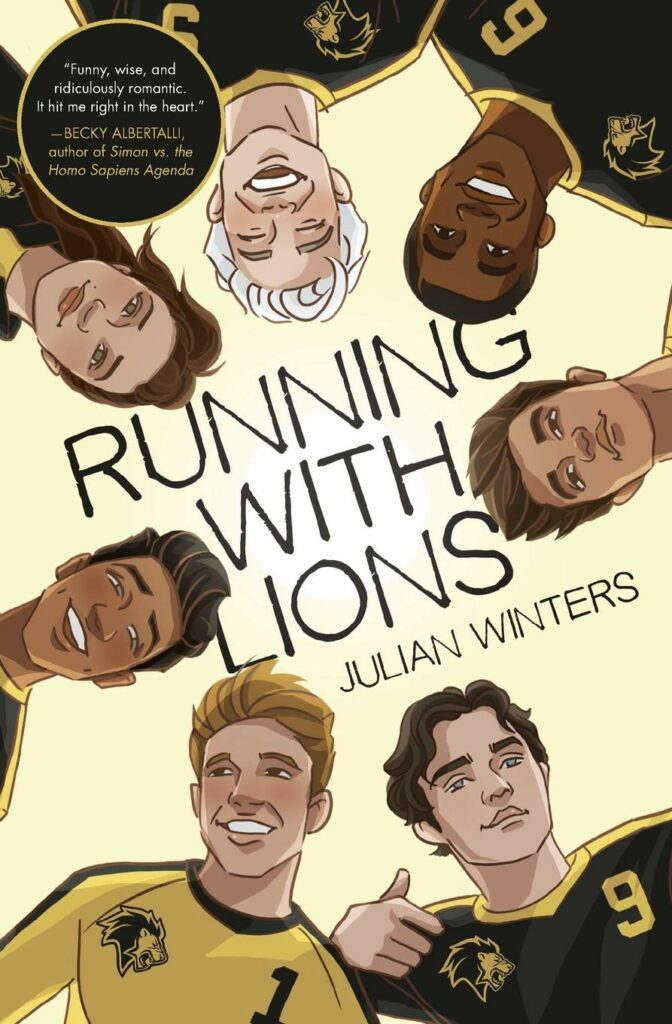 Grab Julian Winters's The Summer of Everything — what perfect timing! — for $2. Winters's soccer themed novel Running With Lions is also on sale for $2.
The Mermaid, The Witch, and The Sea by Maggie Tokuda-Hall has such a compelling title and amazing cover. $3.
And last, if you're looking for a revenge thriller with hints of Macbeth, snag Hannah Capin's Foul is Fair for $3.
---
Thanks so much for hanging out, and I hope you found your new favorite read this weekend.
See you Monday!
— Kelly Jensen, @heykellyjensen on Instagram.
Thank you to It Ends in Fire by Andrew Shvarts for making today's newsletter possible.