Sponsored by Wednesday Books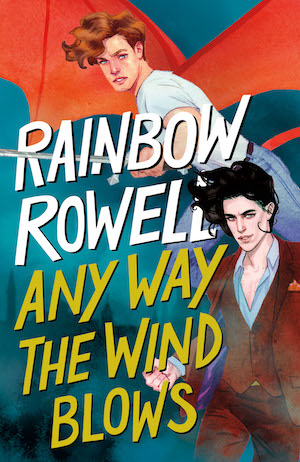 tk
Stacey Abrams Picture Book to be Published in December
Politician and author Stacey Abrams' debut picture book, Stacey's Extraordinary Words, will be published December 28th. The book is based on Abrams' own childhood competing in spelling bees against the elementary school bully Jake. Abrams said in a statement, "Words have always been important to me. I loved competing in spelling bees as a young girl. With this book, I want to inspire children to speak up for themselves and for others—and to keep trying if they don't succeed the first time around." The book is illustrated by Lucian American artist Kitt Thomas, also making their picture book debut.
Byung-hun Lee to Produce and Star in I Believe In A Thing Called Love
South Korean actor and singer Byung-hun Lee is set to star and produce in the upcoming Netflix adaptation of Maureen Goos' young adult romance I Believe In A Thing Called Love. Lee will play the father of the protagonist Desi, an overachieving high school student who turns to K-pop romances to get guidance for finding her own romance. Yulin Kuang (The Healing Powers of Dude) will write the adaptation. Netflix has also acquired the rights to Goo's Somewhere Only We Know, which will be adapted into a feature film.
Prince Harry is Publishing a Memoir
Prince Harry, the Duke of Sussex, is publishing a memoir in late 2022. The memoir's publisher Penguin Random House announced on Monday that Prince Harry will be sharing "the definitive account of the experiences, adventures, losses, and life lessons that have helped shape him" for the first time. "I'm writing this not as the prince I was born but as the man I have become," Prince Harry wrote in a statement Monday. "I'm deeply grateful for the opportunity to share what I've learned over the course of my life so far and excited for people to read a firsthand account of my life that's accurate and wholly truthful."
Jack of Hearts (And Other Parts) Under Fire by Christian Right Group in Irving, TX
A Christian Right group has challenged L.C. Rosen's Jack of Hearts (And Other Parts) in a series of complaints against LGBTQ content in the Irving Public Library.