Sponsored by @torbooks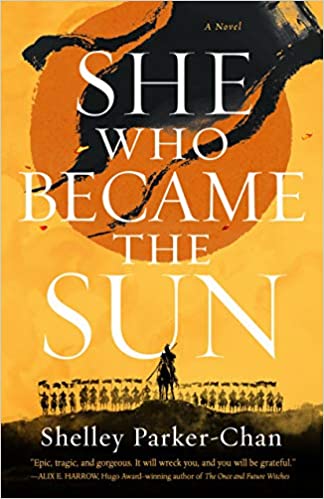 Mulan meets The Song of Achilles in this bold, queer, and fantastical reimagining of the rise of the founding emperor of the Ming Dynasty.
In a famine-stricken village, two children are given fates. A boy, greatness. A girl, nothingness.
But when a bandit attack orphans the children, it is Zhu Chongba who succumbs to despair. Desperate, the girl takes her brother's identity to enter a monastery as a boy. There, she learns she is capable of doing whatever it takes, no matter how callous, to stay hidden from destiny.
When her sanctuary is destroyed, Zhu decides to wrest control of her fate…and steal her brother's foretold greatness.