Sponsored by Avon Books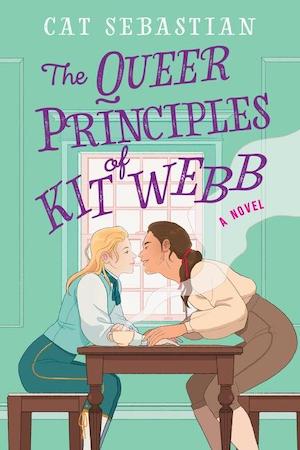 tk
Author Atul Gawande Nominated by Joe Biden for Health Post
President Joe Biden has nominated author Atul Gawande for the position of assistant administrator of the Bureau for Global Health, United States Agency for International Development (USAID). Gawande, doctor, journalist, and author known for his books Complications, Better, and Being Mortal, was previously a senior advisor at the Department of Health and Human Services under the Bill Clinton administration, He was also a member of Biden's COVID-19 advisory board. Gawande posted about the nomination on Twitter, writing, "I'm honored to be nominated to lead global health development at @USAID, including for COVID. With more COVID deaths worldwide in the first half of 2021 than in all of 2020, I'm grateful for the chance to help end this crisis and to re-strengthen public health systems worldwide."
Emily St. John Mandel Wrote A New Novel Over Quarantine & Here's A First Look!
Some of us baked a lot of banana bread over quarantine, while others made their way through the entire Netflix catalogue. Meanwhile, Emily St. John Mandel—author of Station Eleven and The Glass Hotel—was busy writing a new novel. "I spent the entirety of 2020 in New York City," Mandel said in a statement. "This is the kind of book that happens when you're working in a soundscape of constant ambulance sirens." Mandel's new novel The Sea of Tranquility will hit shelves on April 19, 2022. In the meantime, you can get a first look at the novel and its beautiful cover over at Entertainment Weekly.
Fear Street Films Get Vinyl Release with Cover Art Inspired by the Books
If you loved the music in Netflix's Fear Street trilogy, then get excited. Fear Street's soundtrack is getting a vinyl release from Waxwork Records. Even better? The album art will feature artwork inspired by R.L. Stine's Fear Street books. Waxwork Records tweeted, "When we got to work on FEAR STREET, we wanted to pay homage to the classic R.L. Stine teen-horror book covers. Enter the mighty @samgilbey. Like a man possessed, Sam created album art that nailed the vibe of the original novels!" You can preorder all three albums now on the Waxwork Records website.
2021 Must-Read Beach Reads
With summer days heating up, it's time to get into the hottest books of the season. Here are the 2021 beach reads you won't want to miss.