Sponsored by A new fae fantasy from NYT Bestseller Lexi Ryan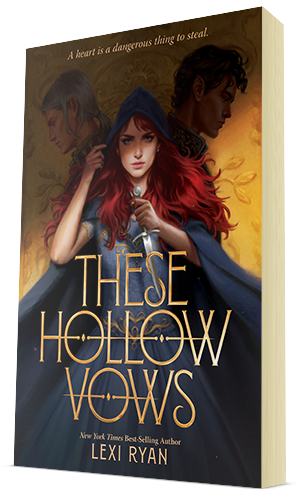 From NYT bestseller Lexi Ryan, Cruel Prince meets A Court of Thorns and Roses, a new sexy, action-packed fantasy.
"A must read for fans of Sarah J Maas and Jennifer L Armentrout." —NYT Bestseller, Carrie Ann Ryan, the Elements of Five Series
"A sexy new take on fae fantasy…[a] dazzling new world filled with magic and romance." —NYT Bestseller, Lisa Maxwell, The Last Magician
"Refreshing… entertaining… set in a world readers will want to revisit." —Kirkus Reviews
Hello again romance readers. I'm PN Hinton, your companion for the world of romance. I hope your spirit is doing well today. If you're new to the Kissing Books newsletter, welcome and enjoy your stay. If you're a long-time reader, welcome back; it's good to see you again.
I started reading Nicola Yoon's Instructions for Dancing this last week and it was like a shot of adrenaline to my reading vein. It was like a breath of fresh air to me, and I'm loving it. It's helping me a bit with my stagnate reading state and I hope it is a catalyst to help pull me out completely.
After listening to to last week's episode of When in Romance, I actually think I've figured out part of what is going on with my reading habits as of late. It has to do with the format of the books I'm reading. I'm getting to the point where I don't like reading on my phone much since, once I get off of work, I don't really want to be reading stuff on another screen. If it's not a physical book, I would much rather read on a tablet or e-reader.
My Kindle Paperwhite is different because it's e-ink; so, it's not quite as reminiscent as an actual screen. The drawback, though, is that you can only read Kindle e-books on it. So, I don't have access to the books that I've procured from other places. Since my tablet is essentially now a paper weight, that leaves my phone. But there are other things I'd rather be doing on my phone, such as scrolling through social media and/or TikTok or playing games.
So, when given the chance to read on my phone…I don't. My next fun purchase is going to be a tablet so I can use other reading apps on, like Google Play, Libby, and Hoopla. I will use my phone for social media, TikTok, texting, and–you know–calling people every now and then. The trick is finding a tablet that supports other reading apps apart from Kindle that isn't an iPad. Because I personally am not about that Apple life. I don't have a Samsung, but I'm perfectly peachy with my Pixel.
Book Riot Romance
If you want to hear about other reading habits, you can still listen to last week's episode of When in Romance and take part in their survey.
I agree with Rey that paranormal romances have really always been a thing. They experience ebbs and flow like any other genre, but they're always a constant in the romance world. I'm sure there's a lot of commentary on the why of that, but that would be a story for another time. In the meantime, here is a list of some that may have flown under your radar.
Around the Web in Romance
I feel like I'm one of the few people who didn't like any of the re-issued covers that came out for the Bridgertons, for numerous reasons. One, there was the obvious race-baiting that has happening with The Duke and I, which showed Regé-Jean Page on the cover, even though the Simon in between the pages was super white. And that the ones that came after that were just…generic. I understand that the publishing company was trying to capitalize on the popularity of the series, since this re-cover treatment was also given to The Lady Most Willing and The Lady Most Likely anthologies, due to the Whistledown connection. But yeah, just not for me. Since I came to the series when I first got my very first Kindle, I never saw the original clinch covers. As such, I was super happy to see them all here.
Speaking of covers, Sharon Cooper's latest cover reveal is giving me strong sexy vibes, and I'm here for all of it. I'm also feeling this same vibe with this debut from Gia de Cadenet that is coming soon. I am really starting to appreciate these cover reveals, since it helps to build the anticipation for upcoming books even more.
Did you hear that not one but two romance novels are in the finalists for the Tonight Show's Annual #FallonSummerReads book club? Big shout out to People We Meet on Vacation and One Last Stop. I've only read the former, and while I wasn't as big of a fan of it as I was of Beach Read, it was still enjoyable. The latter is, of course, somewhere on my TBR list.
Here is a rundown of some of the more buzz-worthy romance books this summer.
New Releases & Deals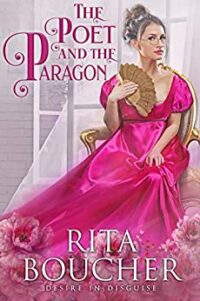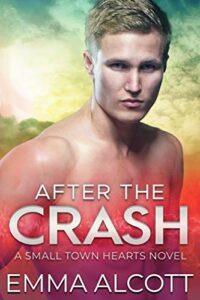 That's all for today, friends. I'll be back Thursday, but in the meantime you can give me a follow under my Twitter handle, @Pscribe801. See you next time.