Sponsored by Revell, a division of Baker Publishing Group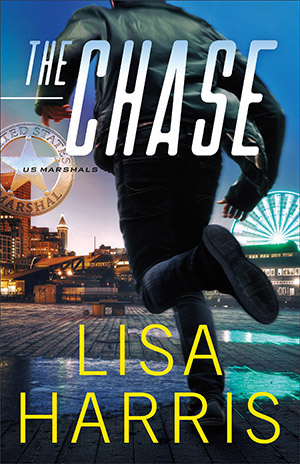 US Marshal Madison James can't remember the person who shot her, but she's ready to get back to work. When she and Jonas Quinn go on the hunt for four fugitives wanted in a string of bank robberies, it's a race to see justice served—and the perpetrators will stop at nothing to avoid getting caught. Can Madison and Jonas bring them to justice before someone else gets hurt or worse? From Seattle to the San Juan Islands, bestselling author Lisa Harris takes you on a nonstop chase where feelings are complicated, and failure isn't an option.
Hello mystery fans! We've passed the halfway mark of 2021 and I decided to take a look at the books that published January through June of this year– plus backlist books I read during those months–to highlight some favorites. And by favorites I mean if I was handing out awards—someone should really give me this power—these are the awards I would give. This list will be standalone books, or the first in a series that just started, but don't worry: a list of ongoing series that are my favorites will be forthcoming. I'm also thinking of doing a nonfiction list of the year which explains the almost all fiction here. But for now, here's to finding your next favorite read!
I Should Have Read This Sooner, It's Fantastic Award
I recently reviewed this true crime memoir, beautifully written with a constant spirit of hope, action, and determination. Brittany K. Barnett shares her experience growing up with a loving family, her first career, and her decision to go to law school. After discovering cases of people imprisoned for lengths of time that were grossly disproportionate to the crimes, Barnett took many of those cases on and examined the laws and systemic flaws that emerged from the war on drugs. This also gets my Must Read Now Award. (Review)
Page-Turner Award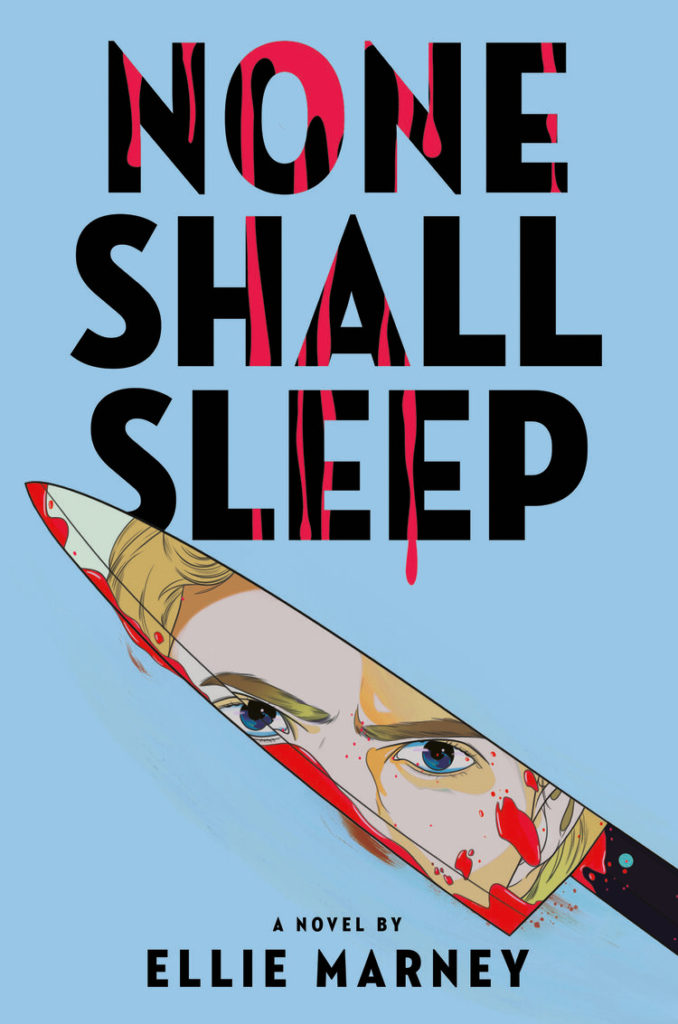 I've got two in this category for books that I inhaled–staying up past my bedtime reading–because I was completely absorbed. Coincidentally they both also have fictional serial killers. And if you're a fan of true crime podcasts in your books the second will deliver that.
The first is None Shall Sleep by Ellie Marney (Review); the second is Girl, 11 by Amy Suiter Clarke (Review).
If I Was Running Reese's Book Club I would Have Picked It Too Award
The voice of this book is fantastic and while I am always here for unlikeable women characters, I also love a character that is a beautiful human who I'm fiercely rooting for. Daunis Fontaine is absolutely the latter. (Review)
Mysteries Based On Classics Award
There were three books this year that were based on classics, all in different subgenres, and widely different from each other that fans of the original source will especially love but remain great reads for anyone.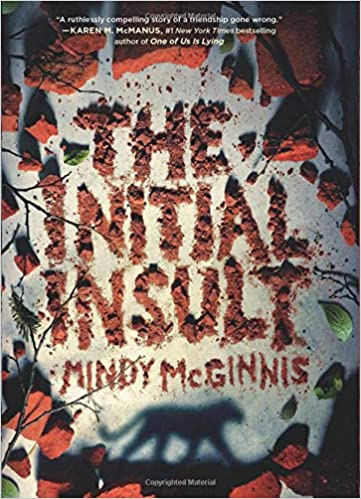 If you're a fan of revenge, dark tales, and Edgar Allan Poe's The Cask of Amontillado, you're going to want to read The Initial Insult by Mindy McGinnis. (Review)
For Pride and Prejudice fans (I am not particularly a fan of the original source and yet loved this), enjoy Lizzie and Darcy solving a crime and delightfully bickering in this historical mystery series starter which I need the sequel to STAT: Pride and Premeditation by Tirzah Price. (Review)
If a remote mystery with some Sherlock love, is what you're always after with your mystery readings, this Japanese ode to Agatha Christie is for you: The Decagon House Murders by Yukito Ayatsuji, Ho-Ling Wong (Translator). (Review)
Fun, Murder, More Fun Award
If you're a fan of ridiculous entertainment while crimes are committed I have two great voices that will have you laughing out loud.
Wrap a crime novel around a rom-com and sprinkle in Weekend At Bernies and you have this comedy of errors novel about an accidental/self-defense murder and a wedding planner family trying to hide the body at a lavish wedding: Dial A for Aunties by Jesse Q. Sutanto. This better be a movie or series! (Review)
For fans of Stephanie Plum-type funny inner monologue, I present you hotmess Finlay Donovan, who accidentally takes on a murder for hire when a coffee house patron mistakes her book proposal to her agent as a real life tale. All this in Finlay Donovan Is Killing It by Elle Cosimano. (Review)
The Character I Love To Pieces Award
I loved Ophelia (Ophie) Harrison so much that I still find myself many months later thinking about her. She's smart and thoughtful and can see ghosts, no biggie. Although biggie being that she does not understand how to navigate not only the difficult situations she's in, but also how to help a ghost figure out how, why, and by who she was murdered. Your next favorite child character may also be Ophie, so go pick up this book! It's a fantastic standalone but if Ireland ever wanted to turn this into a series, she could have all my money. (Review)
Most Anticipated That Totally Delivered Award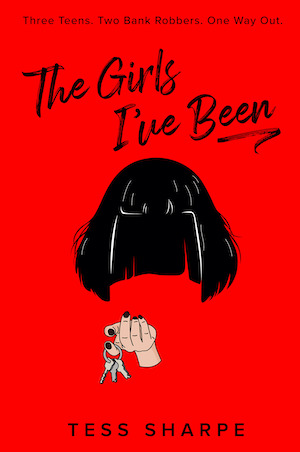 I have two books that I was seriously gimme-gimme-hands over and sometimes being that excited about something starts you from a place that nothing can really live up to. This was not the case with these two books. They're so good, I wish I could experience reading them for the first time again: The Girls I've Been by Tess Sharpe (Review) and The Box in the Woods by Maureen Johnson. I know I said no ongoing series, but this book starts after the trilogy and it is written as a standalone so I'm allowing it. (Review)
Great Book And Audiobook Narration Award
This is a great coming-of-age meets missing person mystery that did not get the attention it deserved–put this on your TBR immediately–and the audiobook has an excellent narrator. That's a lot of wins for a book! (Review)
---
Browse all the books recommended in Unusual Suspects previous newsletters on this shelf. See upcoming 2021 releases. Check out this Unusual Suspects Pinterest board and get Tailored Book Recommendations!
Until next time, keep investigating! In the meantime, come talk books with me on Twitter, Instagram, Goodreads, and Litsy–you can find me under Jamie Canavés.
If a mystery fan forwarded this newsletter to you and you'd like your very own, you can sign up here.