Sponsored by Wednesday Books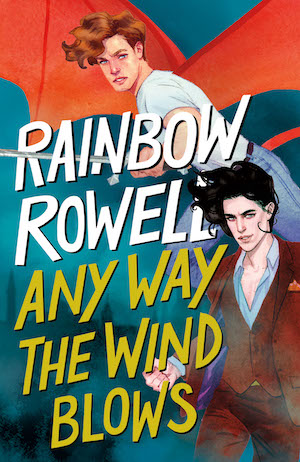 New York Times bestselling author Rainbow Rowell's epic fantasy, the Simon Snow trilogy, concludes.
After everything they thought they understood has been proven wrong, Simon and Baz and Penelope and Agatha have to decide how to move forward. Any Way the Wind Blows takes the gang back to England, back to Watford, and back to their families for their longest and most emotionally wrenching adventure yet. This book is a finale. It tells secrets and answers questions and lays ghosts to rest. About catharsis and closure, and how we choose to move on from the traumas and triumphs that try to define us.