Sponsored by Flatiron Books, publisher of Razorblade Tears by S.A. Cosby.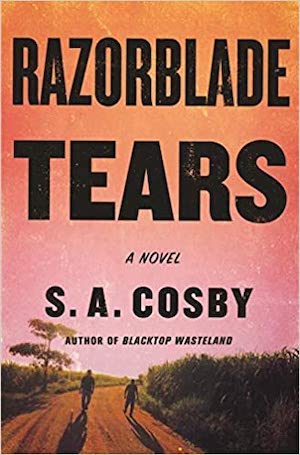 tk
Get a First Look at Rebecca Roanhorse's Fevered Star
Author Rebecca Roanhorse introduced us to the fantasy world of Meridian in her novel Black Sun, and now she's returning to the world with its sequel Fevered Star, the second book in the Between Earth and Sky trilogy. You can get a first look at Roanhorse's new novel over at Nerdist, where you can see a cover reveal and an excerpt from the novel. Fevered Star is available for pre-order now, and it's due out on April 19, 2022.
Hanif Abdurraqib Has Been Named Tin House Editor-at-Large
Tin House announced earlier today that they have named Hanif Abdurraqib as their Editor-at-Large. In his new role, author, essayist, poet, and cultural critic Abdurraqib will acquire three nonfiction books a year for Tin House.⁠ "I am thankful for the opportunity to join the team at Tin House and begin the pursuit of work that propels and excites me," said Abdurraqib. "My world was built reading writers who wrote, relentlessly, away from the comfortable center and into the so-called 'margins,' where one could be a little more free, a little more playful, a lot braver. Punk writers who scrawled things in zines, aspiring rappers who filled notebooks that few people would ever read, and so on. This is the work that renews me and that challenges my own writing."⁠ Hanif Adburraqib is the author of several poetry and essay collections, including They Can't Kill Us Until They Kill Us, A Little Devil in America, and A Fortune for Your Disaster. Tin House hopes to publish Abdurraqib's first projects in 2023.
New Jersey Library Hosts Pet Parade to Encourage Reading
Woodbury Public Library in New Jersey hosted its very first community pet parade on Tuesday morning at Bell Lake Park. This event kicked off the library's "Tails & Tales: Animals & Stories" program, a program designed for young readers aged 5 to 12 to encourage life-long reading habits. Leading the parade was the Grand Marshal Rita Moreno, a 4-month-old dachshund mix, along with her owner Ryan Morrison. Ribbons were awarded to pets in the parade for Best Costume, Best Trick, Most Unique, and Best Human/Pet Pair. Additionally, the library set up a photo booth with animal-themed props, a coloring station, and a table of gift bags and prizes for kids. If you want to learn more about the Tails & Tales program, including reading challenges for both children and adults, you can get all the details at the Woodbury Public Library website.
Critical Race Theory Books to Help You Make Sense of All the Hubbub
Critical Race Theory has been in the news a lot lately, but what is all the fuss about? Here's an introductory guide to Critical Race Theory, including essential reads to help you make sense of the topic.