We're giving away 10 boxed sets of the Wayside School books by Louis Sachar to 10 lucky Riot readers!
Enter here for a chance, or click the cover image below!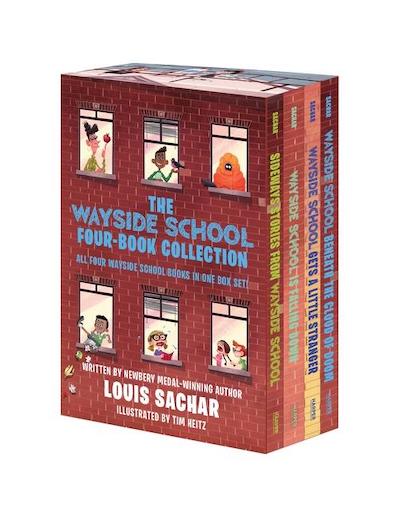 Here's what it's all about:
Wayside School is back in session! Dive into the box set to read the iconic & bestselling stories about the unusually surreal school from Newbery Award-winner Louis Sachar, and don't miss the newest addition, Beneath the Cloud of Doom, now out in paperback! Over 15 million readers have laughed at the clever and hilarious stories of Wayside School. So what are you waiting for? Come visit Wayside School!