Sponsored by Amazon Publishing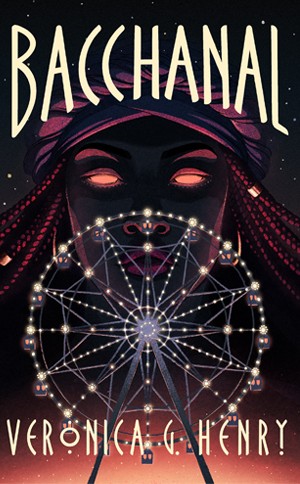 Evil lives in a traveling carnival roaming the Depression-era South. But the carnival's newest act, a peculiar young woman with latent magical powers, may hold the key to defeating it. Her time has come. From debut author Veronica G. Henry comes a mesmerizing fantasy novel of dangerous magic. Welcome to the traveling Bacchanal Carnival. The price for a ticket: your soul. Read Bacchanal.
Happy Tuesday, shipmates! It's Alex with your new releases for the first Tuesday of July. My Fourth of July was absolutely bonkers; since most of the cities around cancelled their fireworks (with good reason!), we ended up with neighborhoods basically filled with noise and gunpowder smoke as people shot off their own worryingly huge rockets. Not great, when you live in a place that gets bad wildfires. On the other hand, I got to have s'mores with friends! Hope everyone had a good and safe weekend. See you on Friday, space pirates!
Thing I loved this week: this thread of pictures of ship's cats in tiny hammocks
Let's make the world a better place, together. Here's somewhere to start: https://blacklivesmatters.carrd.co/ and anti-asianviolenceresources.carrd.co
---
New Releases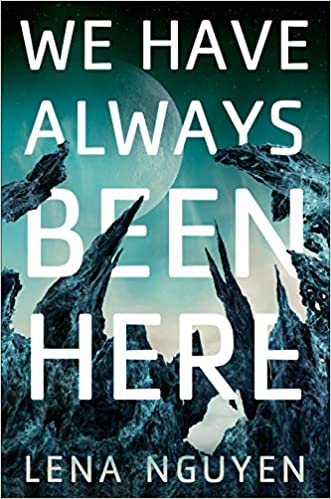 The Deucalion, a survey ship crewed by human specialists and androids, is sent to the ice planet Eos to assess its potential as a colony world. Dr. Grace Park, a misanthropic psychologist, has been assigned to monitor the crew, but finds herself befriending the androids instead. After arriving at Eos, the crew is trapped aboard the ship by a radiation storm. The androids start behaving strangely, the humans start having waking nightmares, and as the paranoia ratchets ever upward, Grace begins to realize that nothing around her is as it seems.
Gemma only appears to be a pampered, vacuous princess; under the carefully crafted persona, she's a spy and a powerful mind magier. Her current mission: figure out who is stealing tearstone from one of the royal mines. There she encounters Prince Leonidas, her mortal enemy… and of course she promptly gets herself into a bind where she has to join forces with him if she wants to finish her mission and survive all the plots she's uncovering.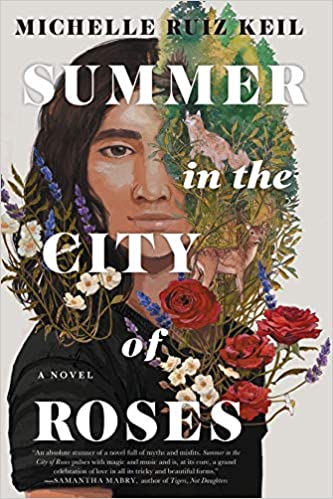 Iph has always protected her younger brother, Orr. Unfortunately, their father doesn't agree; he takes Iph to a gala in downtown Portland as a distraction while Orr is taken away to a wilderness survival bootcamp to be toughened up. Iph storms out of the gala and meets up with George, a bicycle-riding queer Robin Hood, who offers her a place to hide while she tracks down Orr. And Orr, in the meantime, has escaped camp and hooked up with an all-girl punk band. Separately, they must navigate their new environs and find each other again.
The Annurian Empire is falling to ruin, its magical gates becoming defunct and its other advantages falling to pieces. Even the Kettral have been decimated from within, but one of the survivors has a chance to save it all. They must travel beyond the known world to find where the war hawks nest. But the empire's time is almost up, with an ancient race of god-like beings beginning to stir.
Shiori'anma is a princess, and one with forbidden magic. Her determination to keep it a secret ends on the morning of her wedding day when she loses control of her magic. She's not sorry to miss out on the wedding, but her stepmother Raikama, also secretly a sorceress, banishes her and turns her brothers into cranes with a special curse. If Shiori ever speaks of it, with each word, one of her brothers will die. Destitute and voiceless, Shiori must save both her brothers and her kingdom before it's too late.
At the end of a war that the goblins won against the fae, they built the Iron City as both prison and industrial blight. But life still struggles to break free there, where a multitude of stories tangle together around one bag of Dust, the only drug that can still give the fae magic. And that collision of lives will change the Iron City for all time.
News and Views
Congratulations to the nominees for the 2020 Shirley Jackson awards!
Sad news: Lovecraft County was not renewed for season 2
First teaser trailer for 大怪獣のあとしまつ, a movie about the aftermath of a kaiju attack when the people of the city have to figure out what to do about the giant corpse.
The History of Papercutting and the Magic of The Chosen and the Beautiful
Janelle Monáe has a collection of cyberpunk short ficton coming!
The History of Politics and Wuxia
On Book Riot
On Wednesdays, we read Tolkien: The Lord of the Rings fandom in 2021
This month you can enter to win a $250 Barnes & Noble gift card, a Kindle Paperwhite, and a Kindle Oasis.
---
See you, space pirates. If you'd like to know more about my secret plans to dominate the seas and skies, you can catch me over at my personal site.