Sponsored by The Lunar Chronicles by Marissa Meyer, with Fierce Reads.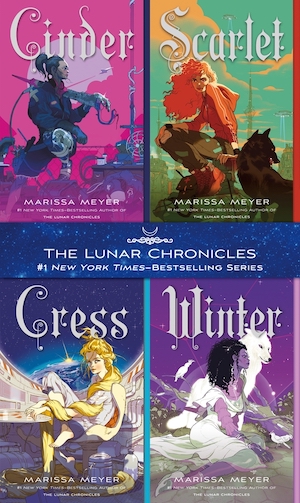 tk
Bowen Yang and Joel Kim Booster to Star Fire Island, a Modern Day Take on Pride and Prejudice
Bowen Yang and Joel Kim Booster are set to star in Fire Island, a romantic comedy from Spa Night director Andrew Ahn. The film is an original script from Booster and is being described as a modern day take on Jane Austen's Pride and Prejudice. The story follows two best friends who take a weeklong vacation to Fire Island, an iconic gay resort off the southern shore of Long Island. Fire Island is set to be released exclusively on Hulu in the United States and on Disney in the rest of the world. Filming will start in August.
Get a First Look at Camila Cabello in Cinderella
On Tuesday, singer Camila Cabello posted a first look at her upcoming role as the title character in the musical Cinderella. Cabello wrote on Twitter, "This was one of the most magical experiences of my life. I can't wait for you to see it!" The upcoming musical is from Pitch Perfect writer Kay Cannon and also stars Idina Menzel, Pierce Brosnan, Minnie Driver and Nicholas Galitzine. Cinderella is set to debut on Amazon Prime on September 3.
The 2020 Shirley Jackson Award Nominees Have Been Announced
The 2020 Shirley Jackson Award nominees have been announced. In recognition of the legacy of Shirley Jackson's writing, the Shirley Jackson Awards were established to honor outstanding achievement in psychological suspense, horror, and the dark fantastic. A jury of professional writers, editors, critics, and academics chose nominees in the following categories: Novel, Novella, Novelette, Short Fiction, Single-Author Collection, and Edited Anthology. The novels nominated are: Sisters by Daisy Johnson, Death in Her Hands by Ottessa Moshfegh, Mexican Gothic by Silvia Moreno-Garcia, Plain Bad Heroines by Emily M. Danforth, The Only Good Indians by Stephen Graham Jones, and True Story by Kate Reed Petty. To see the full list of nominees, check out shirleyjacksonawards.org. The 2020 Shirley Jackson Awards will be presented in a prerecorded ceremony on Sunday, August 15, 2021 at Readercon 31.
Celebrate the Fourth by Watching Batman Punch Nazis
If you're looking for old fashioned patriotism this July 4th, you can always count on comics published during WWII. Of course, these comics have their problematic moments, but you can't go wrong with Batman punching Nazis.