Sponsored by Flatiron Books, publisher of Tokyo Ever After by Emiko Jean.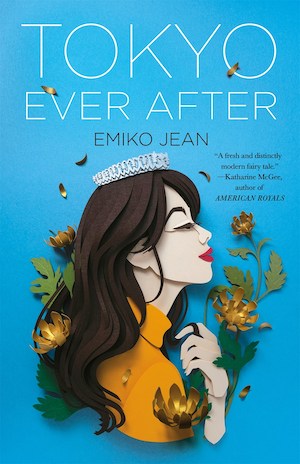 An irresistible story about an ordinary Japanese-American girl who discovers in her senior year of high school that her father is the Crown Prince of Japan. Izumi Tanaka soon finds herself caught between worlds—back home, she was never "American" enough, and in Japan, she must prove she's "Japanese" enough. Will Izumi crumble under the weight of the crown, or will she live out her fairytale, happily ever after?
Happy Monday, my book fair-weather friends! I hope you had a lovely weekend. Thanks to everyone who told me how they felt about the Shadow and Bone show. Can you believe I have never seen Ben Barnes in anything? Speaking of shows, if a whole season doesn't go up at once, I like to wait until the season has finished airing before I start it, so I can watch the whole thing at once. But I broke my rule last week for Mare of Easttown and watched the first two episodes, and I'm so mad at myself now, because I want to know EVERYTHING this very minute. It's so good, and Kate Winslet is everything, but also wow is it similar to Happy Valley.
Moving on: I have some exciting book news for you today. Not a lot today, but it's good stuff. I also have a look at a pulse-pounding YA sci-fi novel, plus cover reveals, a terrible pun, another upside-down orange fur dragon 🙃, and trivia! Let's get started, shall we?
Here's Monday's trivia question: In The Shining by Stephen King, the Torrances' VW Bug is red. In the Kubrick adaptation, it is what color? (Scroll to the bottom for the answer.)
Deals, Reals, and Squeals!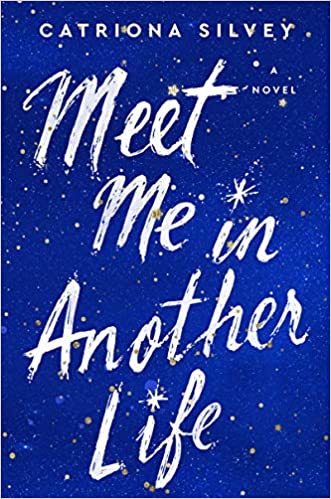 Gal Gadot will star in and co-produce Meet Me In Another Life by Catriona Silvey. (I love this book so much!!!)
Here's the first look at Rebekah Weatherspoon's Beauty and the Beast-inspired novel A Thorn in the Saddle.
Hulu is adapting the upcoming debut novel Olga Dies Dreaming by Xochitl Gonzalez. Here's the cover reveal and an excerpt.
Here's the cover reveal of Letter to a Stranger: Essays to the Ones Who Haunt Us by Colleen Kinder.
The Summer I Turned Pretty by Jenny Han is being made into a series.
Here's the first teaser trailer for Sweet Tooth on Netflix.
Michael B. Jordan's Outlier Society has nabbed the rights to Akwaeke Emezi's upcoming novel You Made A Fool Of Death With Your Beauty.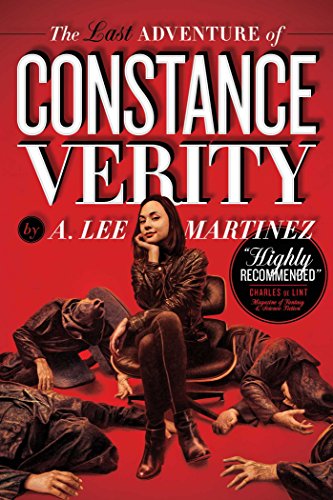 Atsuko Hirayanagi will direct The Last Adventures Of Constance Verity, starring Awkwafina.
Here's the first teaser trailer for the Dexter limited revival series.
Here's the first look at Elizabeth Gilpin's Stolen: A Memoir.
The Women's Prize for Fiction shortlist has been announced.
The winners of the Edgar Awards have been announced.
Here are the actors in the five lead roles, who will be joining Sarah Michelle Gellar in Hot Pink.
Grace Gummer has joined the cast of the Let the Right One In series.
Book Riot Recommends
At Book Riot, I work on the New Books! email, the All the Books! podcast about new releases, and the Book Riot Insiders New Release Index. I am very fortunate to get to read a lot of upcoming titles, and learn about a lot of upcoming titles, and I'm delighted to share a couple with you each week so you can add them to your TBR! (It will now be books I loved on Mondays and books I'm excited to read on Thursdays. YAY, BOOKS!)
Loved, loved, loved:
We Light Up the Sky by Lilliam Rivera (Bloomsbury YA, October 5)
This is an action-packed alien invasion YA novel, set in Los Angeles a few years from now.
Pedro, Luna, and Rafa are three Latinx teens who attend Fairfax High School together, although they're not really friends. Pedro is a social media influencer who captures every bit of his life on film; Luna is still reeling from the coronavirus death of her cousin and best friend, Tasha; and Rafa is trying to keep his family safe and together while they experience homelessness in the city.
Then comes the Visitor from outer space.
Basically, aliens on the Visitor's planet have decided that humans are really bad at living on Earth and they no longer deserve to have it, so they send a representative to scout the place out and prepare it for a full invasion, which will include the total annihilation of all human life. When the Visitor arrives, it assumes the form of Luna's dead cousin, Tasha, which confuses everyone up until the point that alien Tasha starts unleashing destruction and chaos. Pedro, Luna, and Rafa wind up on the run together from Alien Tasha, while also trying to help stop her. Complicating matters is the behavior of the police, who are still trying to detain and arrest people in the middle of an alien invasion.
While an alien invasion is maybe not totally realistic, other aspects of this book are all too real. I loved the relationships and road blocks that pop up in the trio's lives, and there is so much action in this book! It's a lot of fun.
(CW for violence, death, illness, pandemic, police violence and killings, people experiencing houselessness, racism, and bullying.)
What I'm reading this week.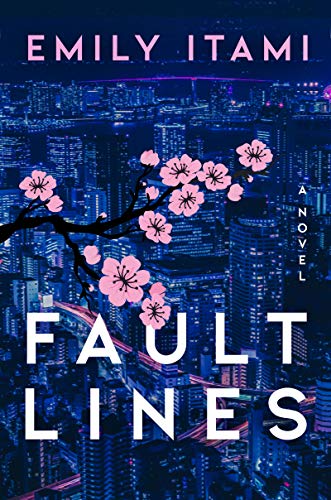 Fault Lines by Emily Itami
The Matzah Ball by Jean Meltzer
A Spindle Splintered by Alix E. Harrow
All Her Little Secrets by Wanda M. Morris
Emma Who Saved My Life by Wilton Barnhardt
Groan-worthy joke of the week:
I'm afraid for the calendar. Its days are numbered.
And this is funny:
This made me snort water up my nose, because it's so true.
Happy things:
Here are a few things I enjoy that I thought you might like as well:
Star vs. the Forces of Evil: Yes, I have watched this eleventy million times. It has become one of the shows in my stable of background noise shows. I like to put it on while I do data entry work, such as populating the New Release Index. (Which is as much nerdy fun as it sounds like it would be.)
Jeopardy: I'm big into trivia right now. I don't play any online, because there's always too much nonsense attached, even with the Jeopardy app. I don't want to pick levels, spend points, or other trivial (heh) things they make you do just to answer a question. So for now, I will continue to watch old episodes of quiz shows.
Purrli: This website makes the relaxing sounds of a cat purring.
And here's a cat picture!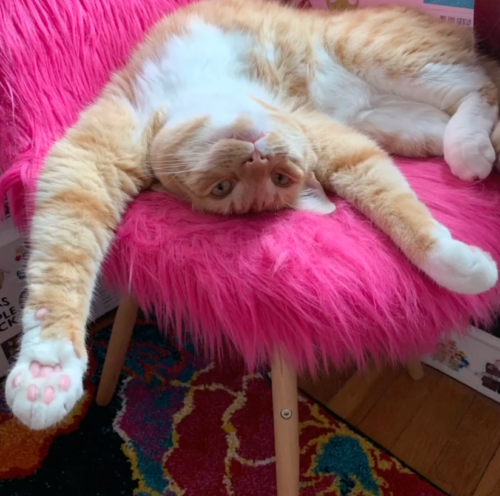 I must take at least one picture of a day of Zevon posed like this. He's very relaxed, and I'm quite sure, boneless.
Trivia answer: Yellow.
Remember that whatever you are doing or watching or reading this week, I am sending you love and hugs. Please be safe, and be mindful of others. It takes no effort to be kind. I'll see you again on Thursday. xoxo, Liberty